The first time I heard of SUQQU was when popular makeup artist Lisa Eldridge raved about their blush brush on a number of her YouTube videos. She mentioned on several occasions that even though she absolutely love the brush, it's very expensive. Sadly, SUQQU isn't available in Australia so I don't know what their makeup and that highly coveted brush is like.
On my holiday to Japan last month, I knew it was a must for me to at least check out the SUQQU cosmetics counter. Luck had it that I managed to stumble upon the counter on my 2nd day in Japan

The first thing I checked out was, of course, the cheek brush. Holy moly, it's soft. It's also expensive all right; the cheek brush retailed at 15,000yen (about AU$174) and the face brush as 31,500yen (about AU$365). Since those were way out of my budget, I settled on getting the Holiday 2012 collection instead, which you can see in my Japanese haul post.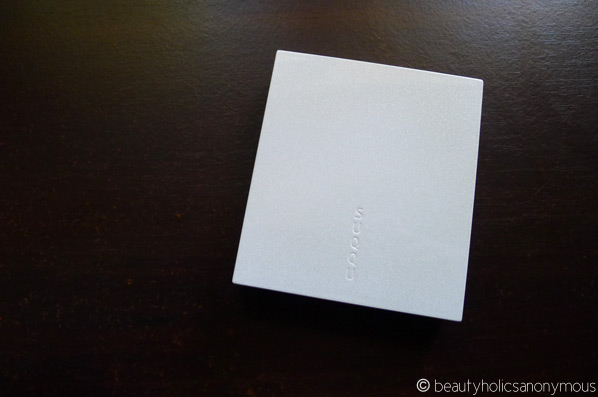 Today, I'd like to show you the eyeshadow palette that came with the collection, and that's the Blend Color Eyeshadow in EX-10 Hikarikonayuki.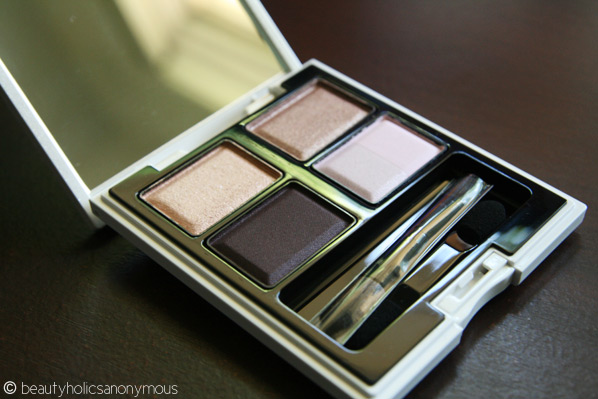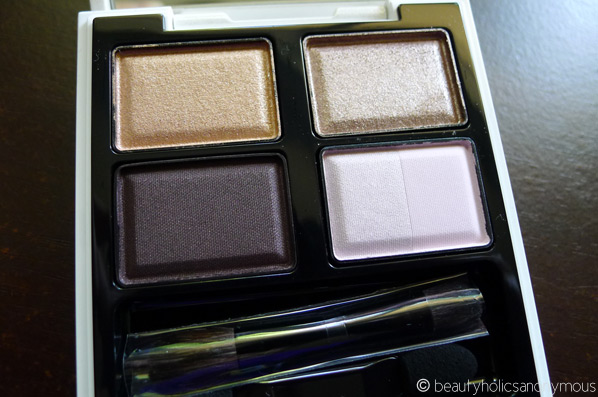 It's a gorgeous and very work-friendly palette. I'm not good at describing colours so do excuse me if I stumble. The dark brown is a matte shadow, the copper and bronze has shimmer (but not glittery), and the pale pink is also shimmery, which can be used as a highlighter.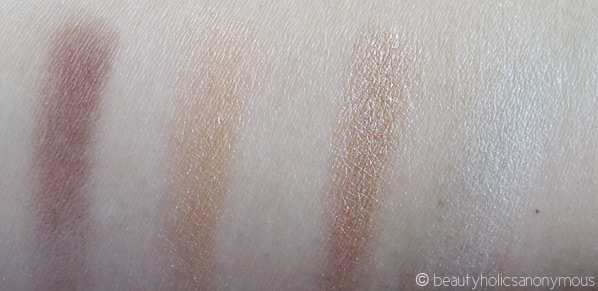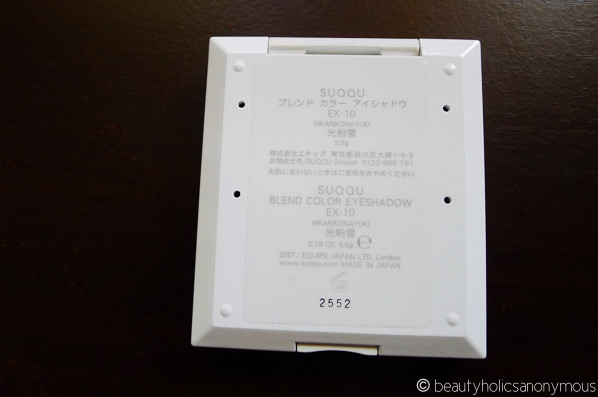 What I wanted to highlight about this palette is how buttery smooth the eyeshadows are. It's high quality powder without any grittiness to it at all. In fact, when I swatched this at the counter, I gasped quite loudly at how silky smooth they were that the Japanese sales assistant immediately came to my assistant asking me if I'd like to try it on. I think a lot was lost in translation between us but two things were very clear – the eyeshadows were absolutely gorgeous and that I wanted to buy the set. Pronto.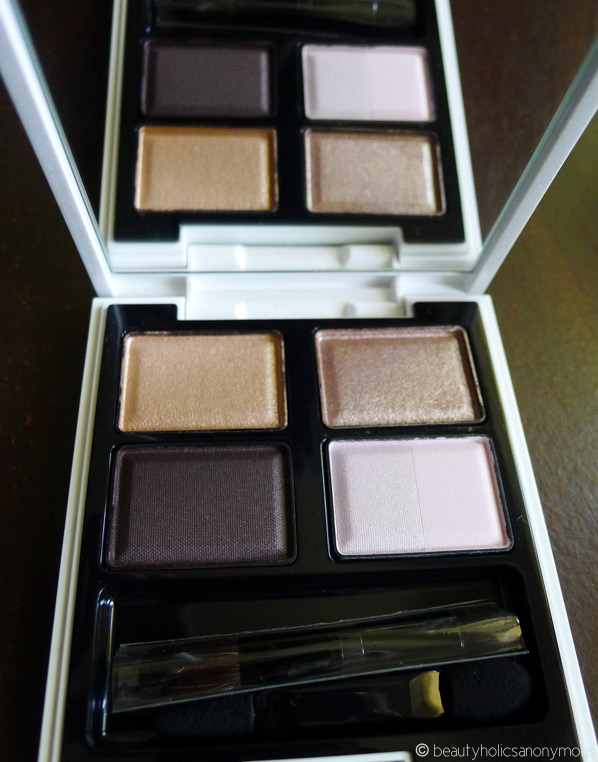 As for staying power, the eyeshadows are pretty damn good. I have very oily eyelids and even with primer on, most eyeshadows don't last longer than 4 hours before they begin to slip off my skin. I'm happy to report that this baby lasted a good 6 hours with some creasing before the eyeshadows started to disappear. It may not be good enough for you, but heck, for my oily eyelids, it's very good for me.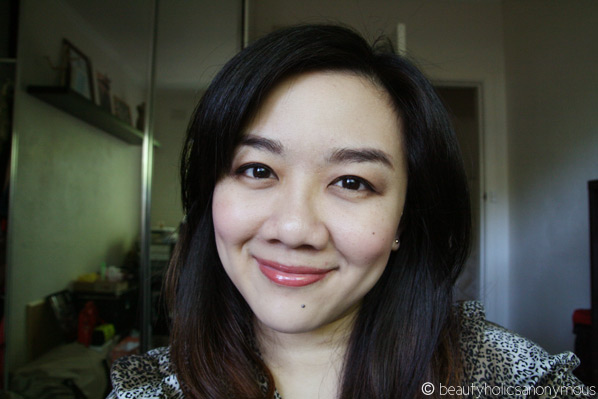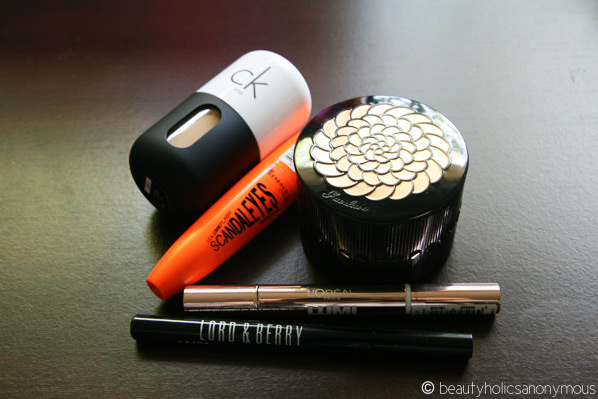 For this look, I also used the following makeup items:
Face: ck One 3-in-1 Face Makeup, Guerlain Meteorites Perles du Dragon, L'Oreal Lumi Magique Touch of Light Highlighting Pen
Eyes: Rimmel London Volume Flash Scandaleyes Mascara, Lord & Berry Liquid Eyeliner in #5101 In The Black
Cheeks: Les Merveilleuses de Ladurée Face Color Rose Ladurée in 02 (not pictured)
Lips: Shiseido Lacquer Rouge in RD309 (not pictured)
For the price of the eyeshadows, I did expect the packaging to be fancier. Each Blend Color Eyeshadow palette retails at 8,550yen (about AU$99), which is similar to Chanel and Dior. The insides of the palette feels somewhat plasticky to me, something I did not expect out of such a luxurious brand.
Having said that, I'm very pleased with my purchase, even though it did cost me an arm and almost a leg. It's a beautiful palette to have with very easy-to-wear shades.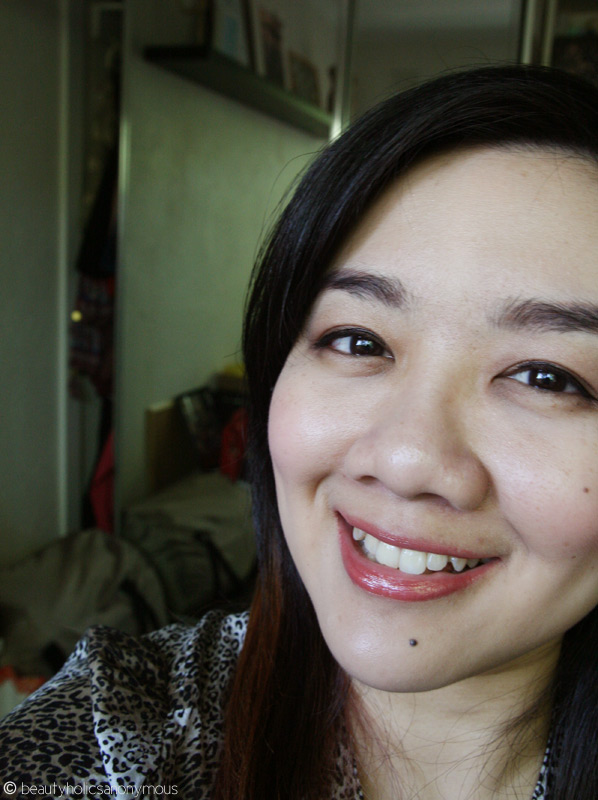 Right, so SUQQU? Checked off my to-try list. What's next?