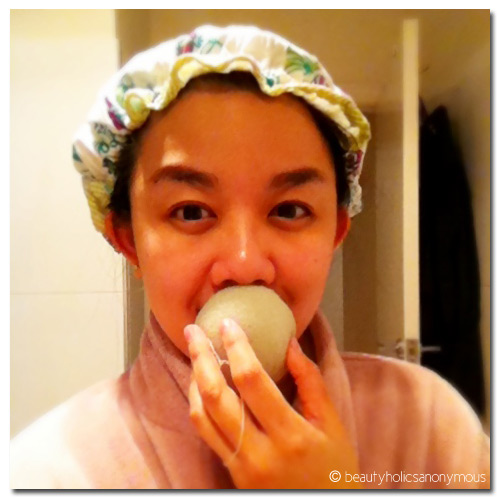 Here's a quick beauty tip for those who has a Konjac sponge in the bathroom (I wrote about the sponge if you're interested in checking it out :)).
After cleansing your face and neck with the sponge, do give your lips a good bit of exfoliation as well. Just massage the sponge of your lips for 10 seconds and rinse. I find this so much easier and gentler on the lips than sugar scrubs.
Whenever I'm dehydrated from not drinking enough water, the dehydration tends to show on my lips first, forming a sort of perpetual lip liner. It's painful and usually lasts for about a week. I find that the gentle exfoliation with the Konjac sponge helps to get rid of the dead skin cells quicker without exacerbating the area. Of course, drinking lots of water helps too.
Hope this quick tip helps. Happy Sunday folks!