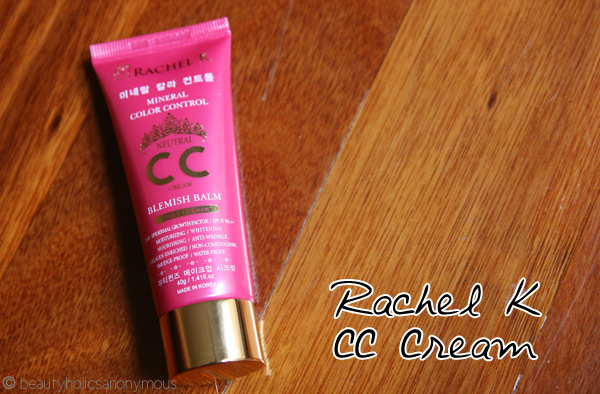 If you asked me who came up with the very first CC cream, all you'll hear is the sound of crickets chirping. I honestly have no idea. The first CC cream I did hear of was by Rachel K. I don't know if she's the pioneer of CC creams but to date, her CC creams are still the most popular in the market. If you'd like to know Rachel K is and how the idea of CC creams came about, do check it out here.
The long and short of it is that Rachel K (Rachel Kum) won the Miss Singapore Universe title in 2009 and came up with her own cosmetics range and the increasingly popular CC cream.
I gave you an introduction to CC creams late last year so let's jump to the review, shall we?
Description:
CC Cream is a much more refined and improved BB cream which combines various benefits all in one – color control, oil control, whitening, brightening, moisturizing and UV protection with SPF 35 PA ++. It enhances our complexion by improving its texture, balancing skin tone and brings forth the quality of real skin – dewy, fresh, elastic and with a glow. The end effect is a flawless, non oily (matte) and radiant complexion.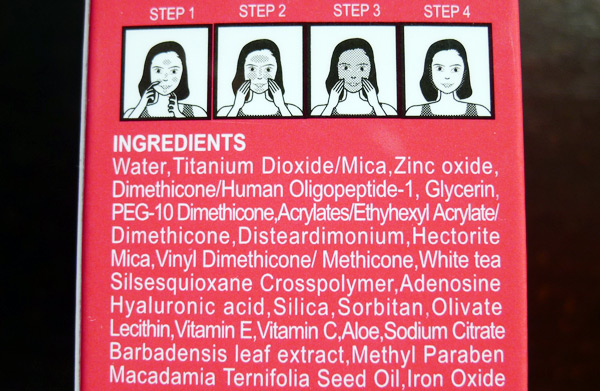 The CC cream has a creamy, oil-free texture. It's light enough to use on oily to combination skin. It takes slightly longer to blend to the skin compared to a lot of BB creams I know.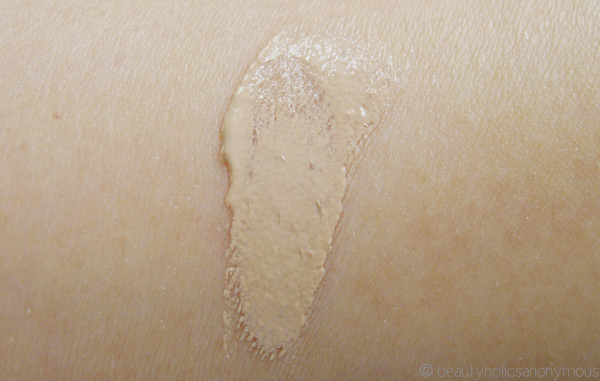 The shade I have is Neutral with cool undertones. It also comes in another shade, Original, which is the lighter of the two.
The idea of applying this CC cream for optimum results is to blend the cream evenly throughout the whole face in a gentle patting motion and leave the cream in for 2-3 minutes until it disappears. I tried that out and there wasn't any difference on the skin to how I'd normally apply my BB creams and foundations. And really, who on earth has the time to slowly pat this on the whole face? For most of us, it's just blend quickly with fingers, makeup brush or sponge and move on to the next step in our makeup routine.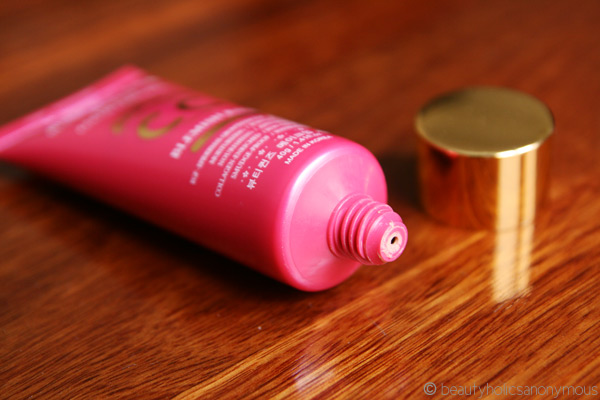 The selling point of this CC cream is colour control and brightening of the skin. I always test the claims of face makeup coverage on the sides of my nose where it's the reddest. In terms of colour control, it does cover up some of the redness around my nose, but not all of it. I'd need to use more of the cream to really work it on my nose in order to fully conceal the redness. Even so, it doesn't look or feel heavy on the skin. Overall coverage on the skin is about a medium.
In terms of brightening, my skin does look brighter when I have it on. It balances the skintone on my cheeks and forehead to the cheeks. The CC cream has a dewy finish and gives the skin a bit of a glow. As I have combination skin, I still prefer to finish the makeup with powder instead of leaving it as it is because it does tend to look a bit "wet" on my skin.
As with other BB creams and foundations, this look better on the skin as the hours go by. It settles nicely on the skin without dragging or streaking. However, it doesn't last very long on the skin, or at least, it doesn't last long on mine. Mine started to fade upon the 5th hour mark. By the end of the day, I barely had any face makeup left.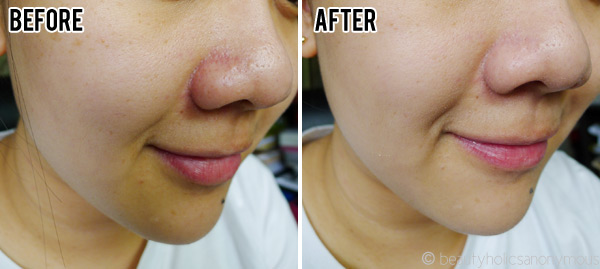 Excuse the schnozzle-only picture. The eyes weren't looking too good in the picture so I had to crop them out.
To be honest, it's just another BB cream, folks. Calling it a CC cream like some revolutionary invention or discovery in the beauty industry is just clever marketing. It feels like a lot of BB creams I know, does the same job (some, in fact, does a better job). I won't deny that as a BB cream, this is pretty good. I prefer this to the Chanel CC cream because if we talk about colour control alone, the Rachel K ones does a better job and has better coverage.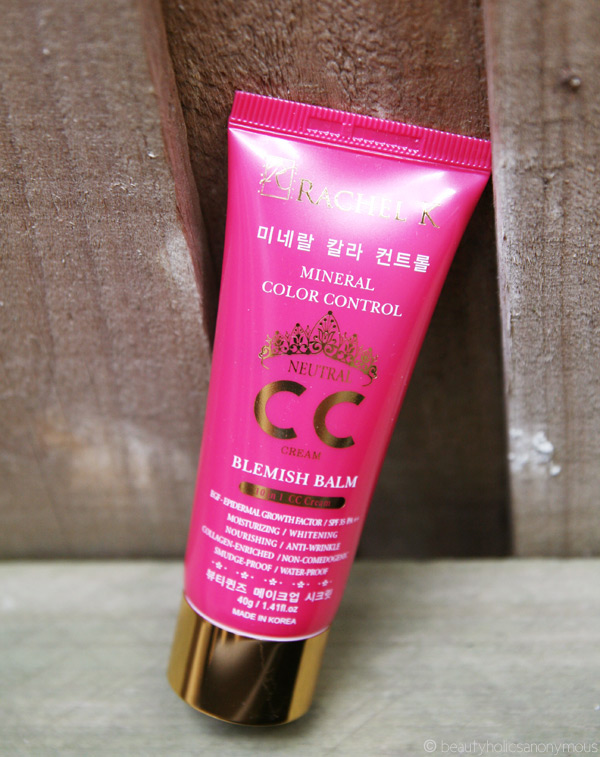 I'll leave it to you to decide if it's a must-have. To pique your curiosity on what the heck CC creams are, why not? It's certainly a cheaper option to Chanel and I still think it's a better one.
Rachel K CC creams retails at US$39 for 40g each and are available on the Rachel K website and eBay.
What I like about it: Good and natural coverage especially on the redness around my nose, brighter skin, good SPF
What I do not like about it: Doesn't last very long on the skin
Have you used the Rachel K CC Cream before? Did you find it better or just as good as other BB creams?