Happy Valentine's Day, folks!
I hope you're spending the day with your loved ones (significant other, family, friends, etc). If you're spending the day by yourself, go ahead and treat yourself to something nice. After all, you love yourself, don't you?

It's just another day in the Beautyholics Anonymous household. Tim and I are highly unromantic people whose idea of a great evening together is sprawling on the couch, watching our favourite TV shows.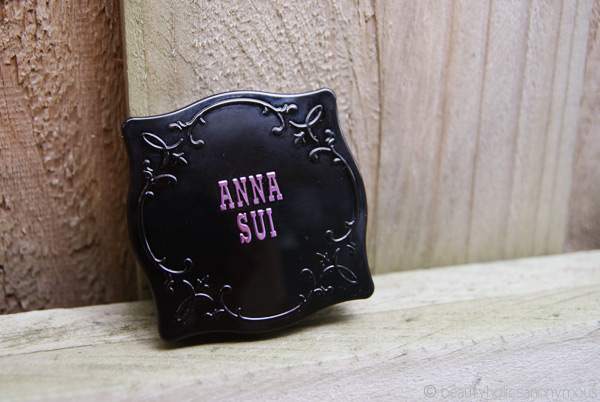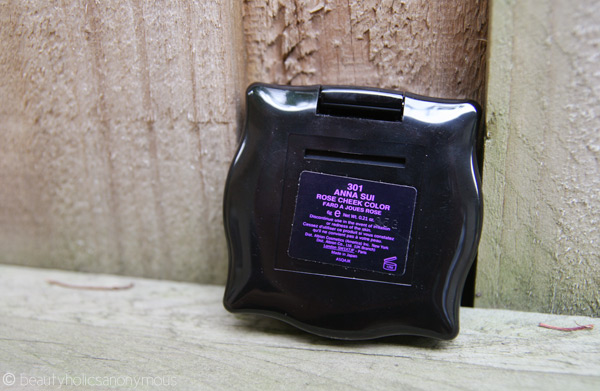 Valentine's Day is usually associated with roses and today, I have something rosy to show you. Not actual flowers, mind you, but in the form of a blush. The Rose Cheek Color blush in #301 by Anna Sui, to be exact.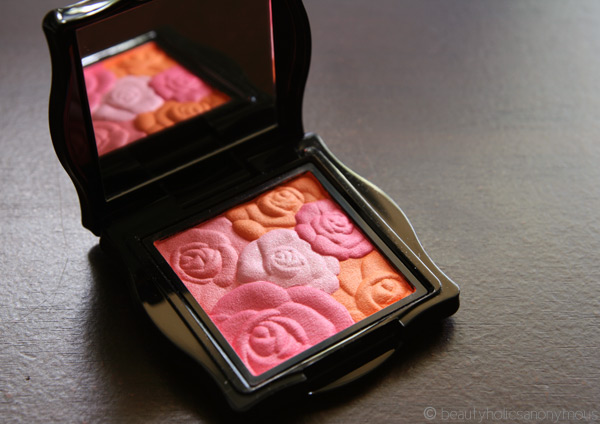 First of all, I have to let you know that this isn't part of a new makeup collection by Anna Sui. In fact, this has been out in the market as part of their permanent collection since early 2012. But it was something that I've been coveting for months ever since I saw pictures of it last year. I don't know why I didn't get my hands on one sooner. Guess the coveting and not actually having the item made it more fun.

This year, I'm hoping to feature a lot more blushes on the blog. As a Blush Fiend, it's only fair that I talk a lot more about it, right?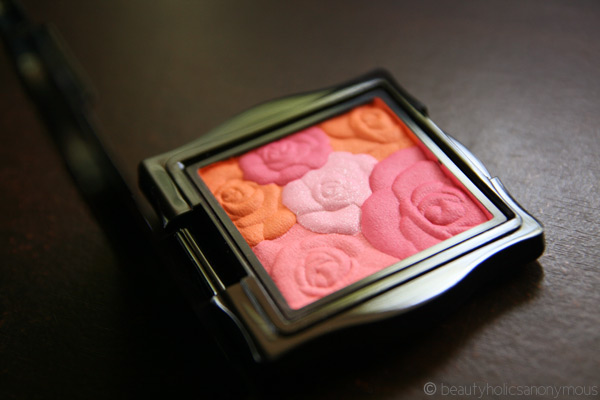 Right. Back to the Rose Cheek Color by Anna Sui. When I first saw pictures of this on blogs and magazines, I gaped at how beautiful the embossed mixture of flowers was. I was so lucky to finally add this to my blush collection late last year ('twas a Christmas gift. Thank you! You know who you are

).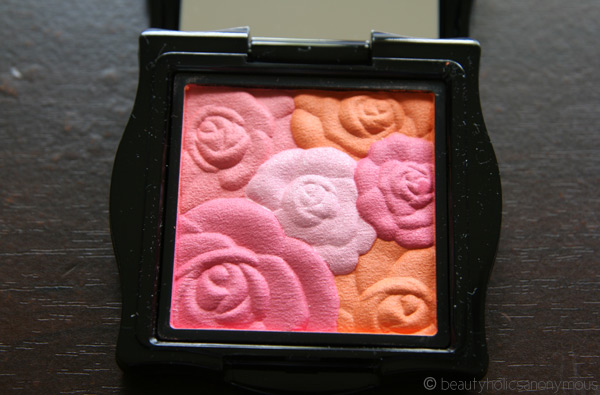 The blush has quite a strong rose fragrance. It doesn't really bother me but it might if you're not into scented cosmetics. The shade I have is in #301, which is a combination of orange, bright and pale pink. The pale pink rose in the middle doesn't render much colour; it's the only "rose" that has shimmer on it. The other "roses" are matte. So when you swirl your brush all over the "roses", you get a lovely combination of a peachy-pink with a hint of shimmer.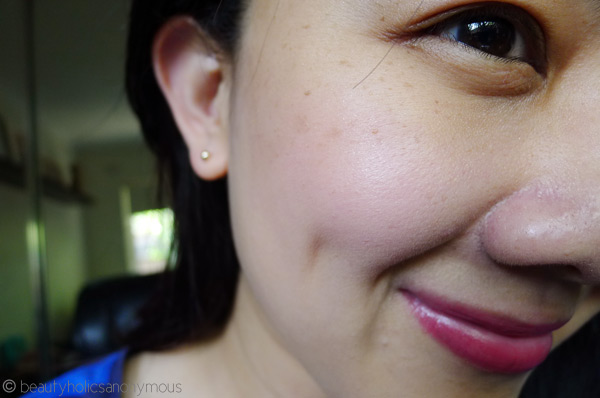 It's a beautiful blush in terms of the shade and packaging. I'm so glad I finally have the blush I've been coveting for a while now. Was it worth the wait? Oh most definitely.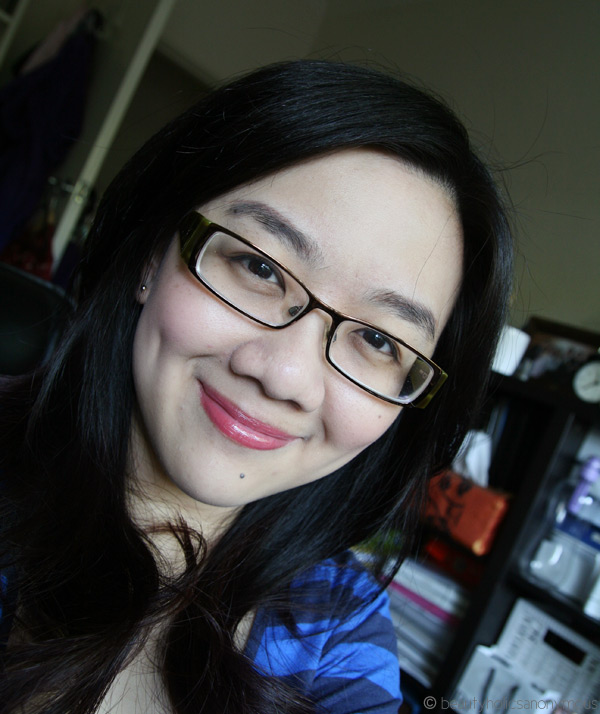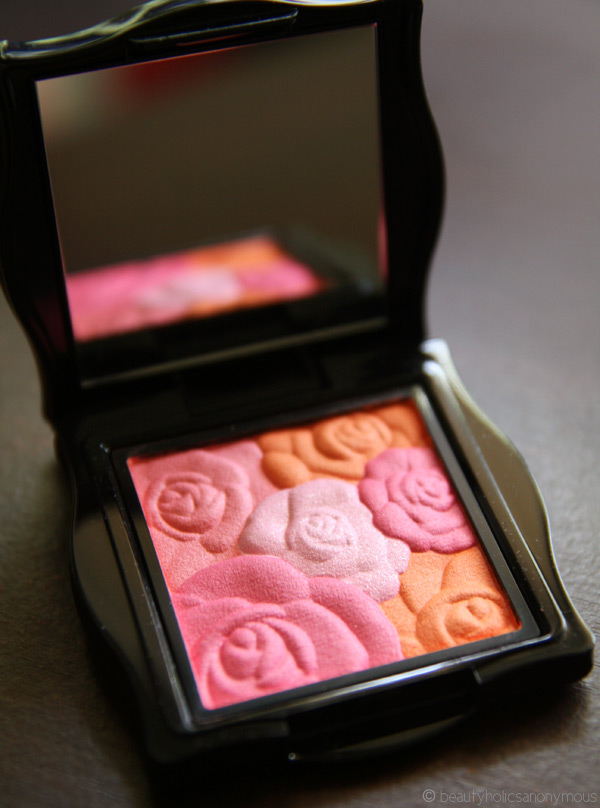 Unfortunately, Anna Sui cosmetics isn't available in Australia so if you're interested in getting trying them out, do check out Asian beauty stores (there's one in Melbourne's Chinatown that stocks Anna Sui products) or online (eBay, Sasa, Strawberrynet, etc). At the time of writing, Sasa.com is selling each blush at US$32.50.
Have you tried any of the Rose Cheek Color blushes by Anna Sui? Your thoughts? Yay or nay?