Hello spring, it's good to see you! I'm glad that the winter hasn't been too cold and now that we've transitioned to spring, I'm keeping my fingers tightly crossed that hay fever doesn't kick me in the behind like it always does.
One thing about spring is that it's a good reminder for me to chuck my old sunscreens and move on to a new one. The thing about sunscreens is that they're not meant to last for years. No sirree. Just like any other beauty product, they too have a shelf life.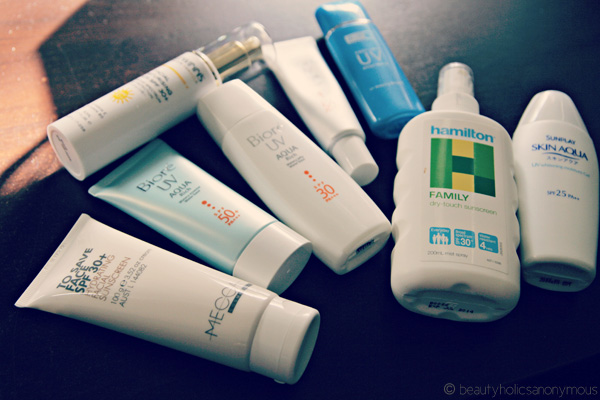 We often forget to throw away old beauty products. Heck, my dresser and beauty cabinet is proof of a lot of old beauty products that I still keep and haven't chucked. The start of spring is a good indication for you to also spring clean your beauty products, starting with sunscreen.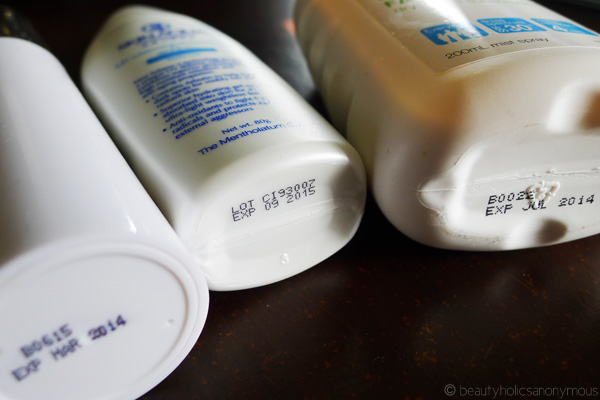 Sunscreen loses its efficacy after about a year even though some of them has 24 months of shelf life printed on the packaging. To ensure optimum results and full anti-ageing goodness, it's best to just use a new one. According to the CDC (Center for Disease Control and Prevention), sunscreen without an expiration date has a shelf life of no more than 3 years, but its shelf life is shorter if it has been exposed to high temperatures. So if you go to the beach often and leave your sunscreen lying around on the hot sand, please replace it every 12 months.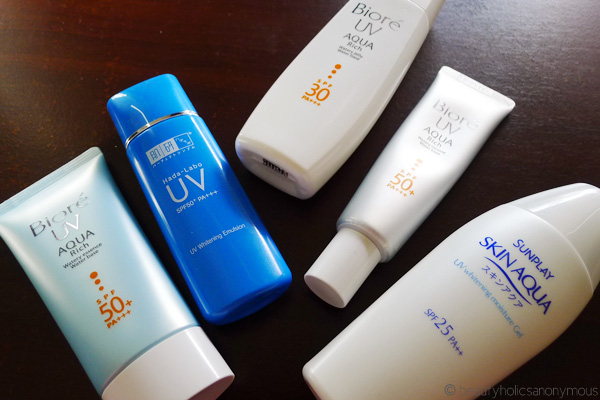 My favourite sunscreens are from Biore (Asian version) and Sunplay's Skin Aqua. They're oil-free, non-sticky and works very well on my skin. Unfortunately, these aren't easily available in Australia (rven when they are, they're sold at cut-throat prices) so whenever I'm back in Malaysia to visit my family and friends, I make sure I stock up. These sunscreens are also available at Sasa.com if you're interested in checking them out.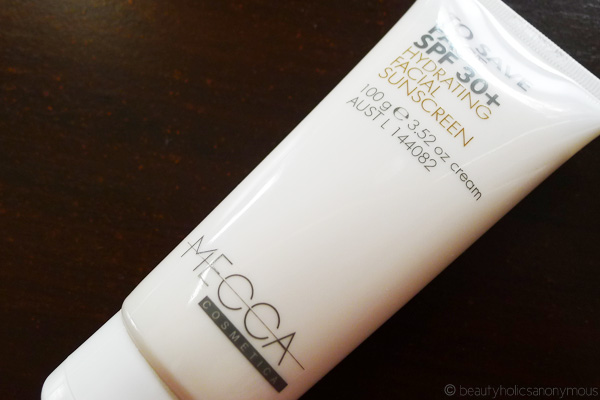 I recently purchased a couple of Australian sunscreens to try out and they work very well too. If you're interested in a sunscreen that doesn't have that strong chemical typical sunscreen scent, do check out Mecca Cosmetica's To Save Face SPF30+ Hydrating Facial Sunscreen. It smells very good and while it's quite thick, I didn't find it too rich on my skin and I didn't experience any breakouts. The other one is Dr Lewinns' Facial Moisturising Lotion SPF30+. Its texture is lighter than Mecca Cosmetica's and works swell on oily to combination skin.
If you're worried about never finishing your sunscreens yet needing to replace it annually, go ahead and use your face sunscreen on your body as well (not the other way round). But if you use the recommended amount of sunscreen on your face and body daily, you'll actually be needing more than one sunscreen per year. I go through mine like water! 😛
Time to raid your beauty stash, chuck your old sunscreens and get new ones!
What's your favourite sunscreen? I'm always on the lookout for more sunscreens to try. 🙂