You have your beauty boxes. There's fashion boxes. Then you have food boxes. There are also wine boxes, undies boxes and so on. I look forward to the day when they'll have tradie boxes where each month, tradies get new shiny tools to play with. Now that, I'd like to see.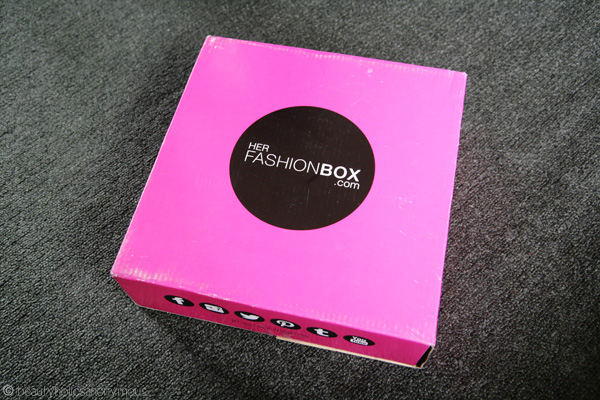 There are specific subscription services for specific niches. Beauty boxes contain only beauty products. Fashion boxes contain only fashion, er, things. But what if you're a fan of both? Well, that's where Her Fashion Box comes in!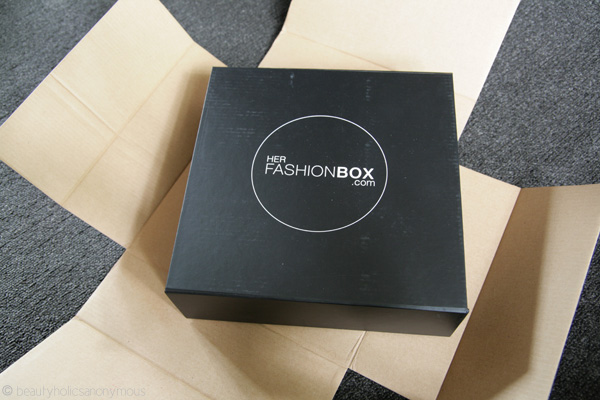 Now I was actually sent a box to review last month but I've decided not to review it. Instead, I'd like to give you an overall view of what the subscription service is like from a subscriber's perspective because I'm a subscriber myself! Sometimes boxes sent for review contain more products than they would normally contain on a monthly basis. It looks very good but there's no way a regular subscriber would receive that many items per box whilst still only paying a minimal fee. I wouldn't want to mislead you if the boxes are actually lacking and don't have that many products so I thought I'll tell you what's in the boxes I paid for instead.
The photos you see today are from the October box. I forgot to take photos of the earlier boxes. Bad blogger!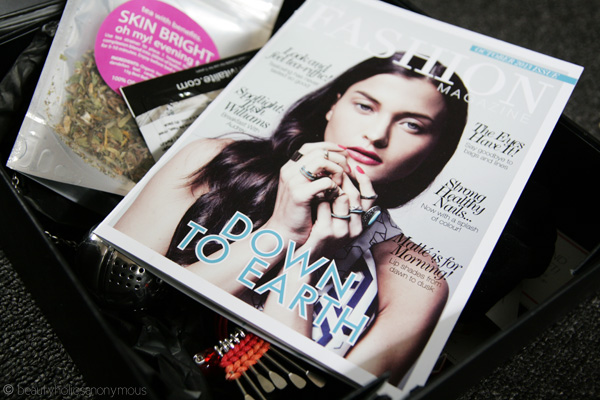 Her Fashion Box is an Australian beauty-fashion box subscription that was recommended by Norlin. That chica knows her stuff so I thought I'd give it a go as well. For "research", I decided to do a trial run on the subscription service for a few months to see if they're worth the dosh.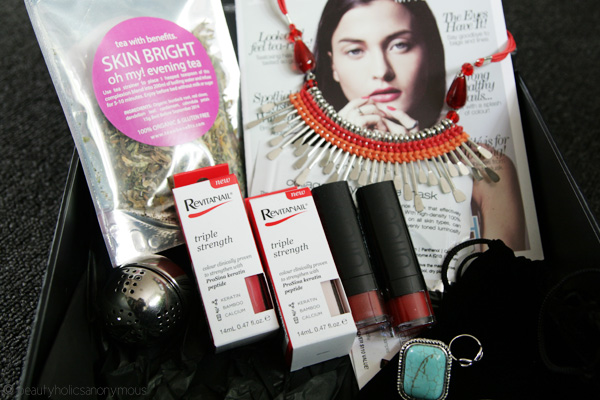 When you sign up for the service, you're required to fill in your profile page. You're also required to select what type of styles you're after. Her Fashion Box comes in 3 styles: Classic, Feminine and Trendy. Each style contains slightly different products from each other according to its theme. As I wasn't sure which style I'd be, I chose the safest option and that's Classic. Yeah, I'm boring like that.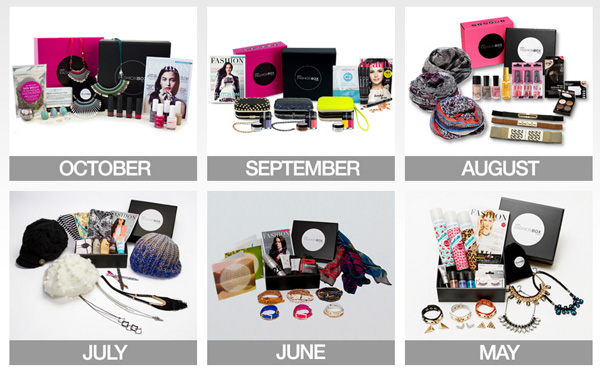 Previous months' boxes
The difference between Her Fashion Box and other beauty box subscriptions is this: instead of deluxe samples, you get full-sized beauty products each time. There aren't a lot of beauty products because, after all, it's called Her Fashion Box so the main pieces in the box are fashion accessories. Last month, I received a clutch, a ring, a bracelet, a couple of Maybelline nail lacquers and more. These came in the box I paid for, not the one sent for editorial consideration. You also get a free mini Her Fashion Box magazine with the box each month. It's an in-house magazine showing you the different items the other themes come with, how to style the accessories, mini reviews of the beauty products, etc.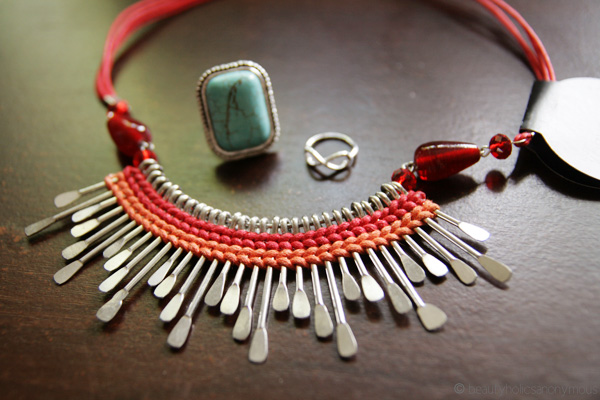 At AU$39.95 a month, Her Fashion Box is more expensive than the conventional beauty boxes out there. But I have to say, I'm actually quite impressed with the boxes. It's an interesting concept and one that will surely appeal to the fashion-inclined. I wouldn't say that the fashion accessories are the best in terms of quality (think Colette, Lovisa and Diva, not so much departmental store items) but they're not bad at all. The month before last, I received a lovely animal print scarf, which I wore it a lot whilst on holiday.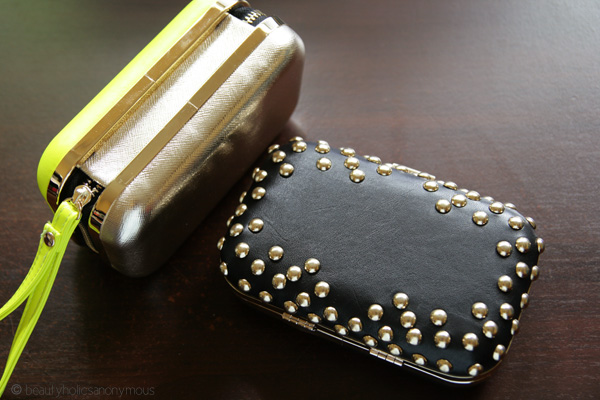 Clutches from the September box. The clutch on the left was from the Trendy box that was sent to me for review. The studded clutch on the right was in the Classic box, which I paid for
It's been 3 months and my "research" period should be over by now. Oh what the hell, I'll continue with the subscription for a while more. I do enjoy being surprised with different fashion and beauty goodies every month. If you love your fashion accessories AND beauty goodies, you might enjoy Her Fashion Box too.

What do you think? Is this something you'd be interested in, beauty products AND fashion accessories in one box? What other box ideas do you think brands will come up with? Oooh how about a monthly shoes box? I'd totally go for that!