Is it just me or is AVON really stepping up their game in improving the quality of their makeup? Remember that funny gadget of a mascara from AVON that I reviewed last month that I thought was pretty good? Whaddyaknow, I discovered something else from AVON that is also good. In fact, make that GREAT. Say hello to one of my new favourite foundations for summer and that's the Ideal Flawless Invisible Coverage Foundation.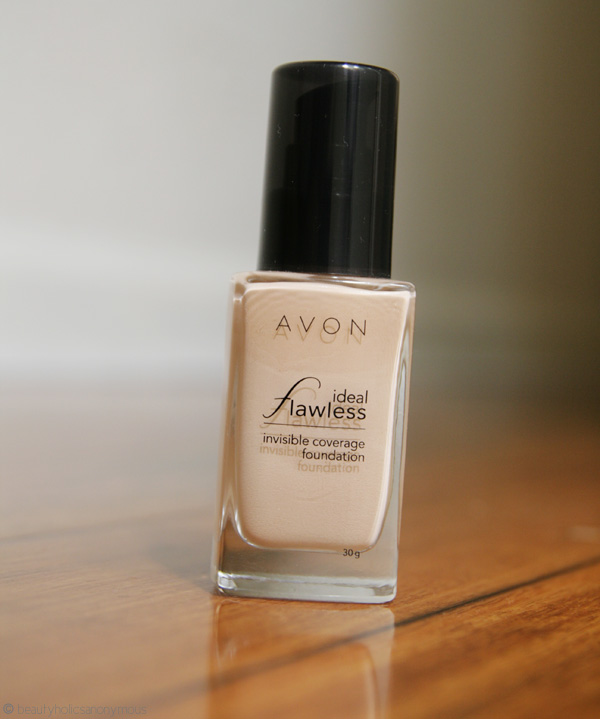 Description:
Our invisible coverage foundation with InvisiBlend technology defies detection from every angle, so people notice you and not your foundation. Silky smooth formula blends seamlessly and feels lightweight and breathable. Suitable for all skin types. Dermatologist-tested. Non-comedogenic.
The shade that suits my skintone is Natural Beige, which has warm and yellow undertones. It doesn't make my skin look any more yellow that what it already is. It's just right. The texture of the foundation is creamy and feels almost like a light mousse. I usually prefer runny foundations for warmer weather, which is why I was apprehensive in trying this one out. But when it's spread on the skin, it's very light and I don't even feel as though I have makeup on.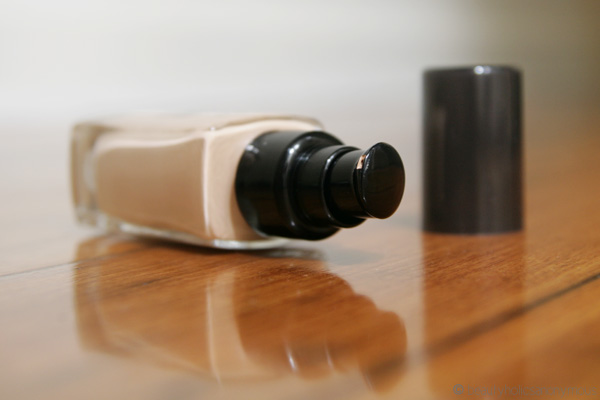 Coverage is about a medium and it's buildable for more coverage without appearing cakey on the lines of my face. It leaves a semi-dewy finish on the skin. What I find interesting about this foundation is that it contains quite a lot of shimmer yet I still really like it. I'm not normally a fan of shimmery foundation. I already have a super oily T-zone; why do I want more shimmer to emphasise the shine? The answer is: it doesn't. I could barely tell there's shimmer on my T-zone but I can see the micro shimmer on my cheeks. I don't know what it is, but it jolly well works.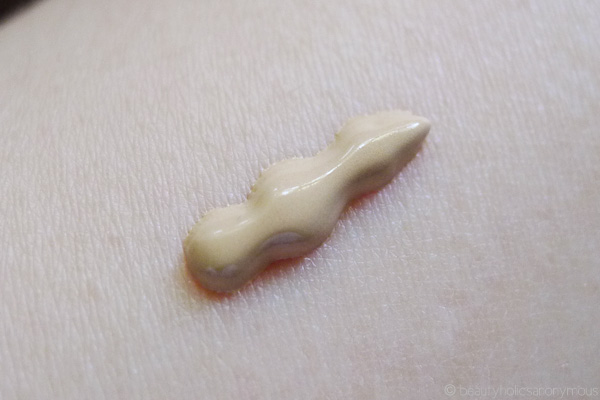 Longevity of the foundation is good. I've had this on for over 10 hours with barely any fading (even after my usual afternoon blot with facial blotters). It looks even better on the skin as the hours go by. This foundie leaves a gorgeous glow on the skin that I usually need to achieve with my Guerlain Meteorites.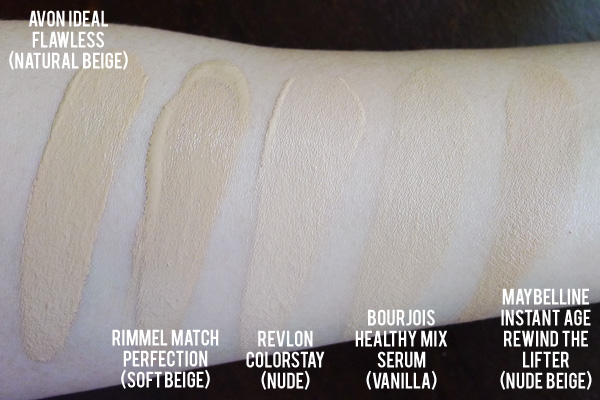 The only thing I don't like about this foundation is that it states that it contains sunscreen but nowhere on the bottle or packaging does it say what the SPF is. I don't know why they don't mention it but just saying it contains sunscreen without stating what the numbers are is misleading. Why, SPF 5 would also be considered sunscreen, wouldn't it? What sort of measly sun protection is that? As always, wear a separate sunscreen under this.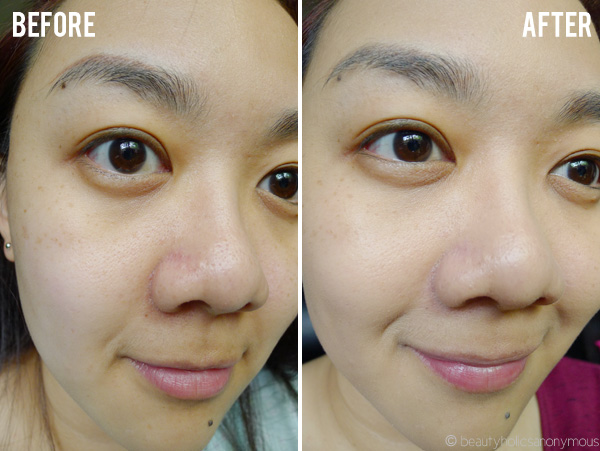 Having said that, I didn't think AVON had it in 'em to create a good foundation such as this. I can already see this as a makeup staple come summer, which is just around the corner. If you have access to a local AVON representative (which is the only way you can purchase AVON products), I highly recommend that you check this out.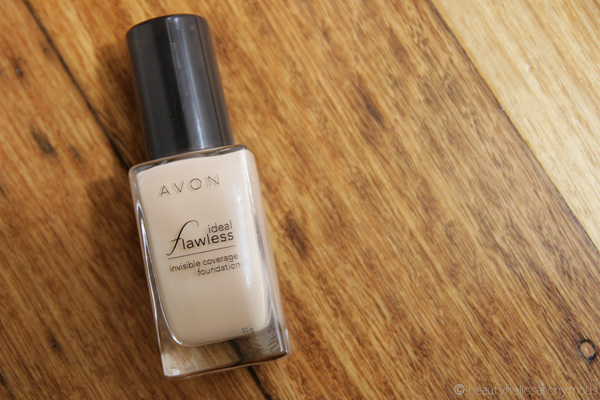 AVON's Ideal Flawless Invisible Coverage Foundation retails at AU$29.99 for 30g and is available in 6 shades. To contact an AVON rep, please call 1800 646 000 (Australia only).
What I like about it: Beautiful radiant finish on the skin, good coverage, lightweight and oil-free.
What I do not like about it: Says it contains sunscreen but won't state the SPF number. Not easily available.
Have you tried this or any foundations by AVON? What's your take on foundations with shimmer? Yay or nay?
Note: This product was provided for editorial consideration.