Are you thinking, gee I wonder what sort of "gnarly bit of skin" she's talking about? First of all, if you've stumbled upon this blog post in hopes that I'll be able to tell you how to remove whatever gnarly bits of skin you have, I hope you're thinking about your hands because I don't have anything for you if that bit of skin is … somewhere else.

Now that we've gotten that out of the way, let's get to the beauty tip, shall we?
Before we get started, I'm going to be showing you an embarrassing part of my body that, for a beauty blogger, is bloody embarrassing to have. It's not particularly gross; it's just dry skin but it can look rather disgusting especially if you have buttery smooth skin (I hate you already if you do).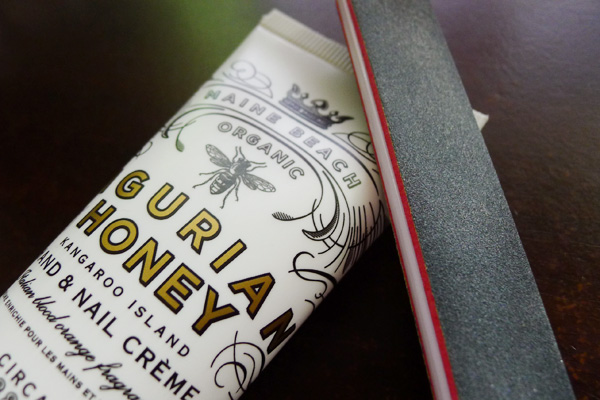 Okay, this is not an uncommon problem but it can be an embarrassing one especially if you have dry skin on your hands. I'm not talking about an overall dryness to the hands that can be temporarily fixed with hand cream. This is a problem I've been tackling for years and it's the bits of dry skin that sticks peels and sticks out. Whenever I'm anxious or nervous about something, I subsconsciously pick at the skin on my hands. Many a time, I don't even realise that I've done it until the ordeal is over, I look at my hands and woah! I've peeled quite a chunk off! Sometimes, it even bleeds.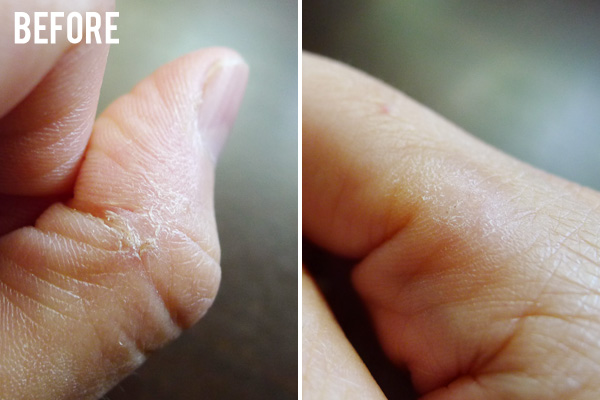 It's not a pretty sight and definitely doesn't feel good. When the skin isn't picked at, it continues to peel, dry up, peel some more, dry up and in the end, you're stuck with gnarly bits of skin that pokes you. If the problem is not addressed, the skin can be very rough (holding hands will definitely scratch your loved one). Friction on the skin can aggravate the issue further and there's the temptation to peel the skin off which can cause infection.
The problem with this, well, problem is that no amount of hand cream can smoothen this peeling and often hardened bit of skin out. What the hand cream does is that it temporarily seals the gnarly bits back down but when the hands are no longer moist from the hand cream, the area feels hard and peely again.
What I have here is a quick fix. It may not be an ideal fix but it works. It works just like using a pumice or foot file on your dry and cracked heels to "shave" off the dry and dead skin. You can do the same with the peely skin on your hands too. I highly discourage the use of pumice on your hands because it's too harsh and rough. What you can use instead is a nail file.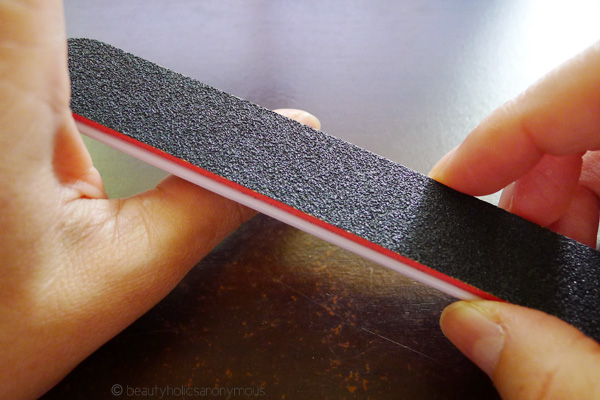 Use the finest part of the nail file (not the coarse side) and gently file the peely bits off, like how you would do with your nails. You'll notice a lot of white bits coming off (dead skin). Keep filing until the peely bits are removed and that the hardened bit of callus is not so hard any more. Remember, this is not to be done on broken skin.
After filing, wash your hands thoroughly and immediately apply hand cream. Just like a pedicure, you'll notice an instant improvement to your hands. The callus will be smoothened and suddenly, from poking bits of hard skin, you'll have instantly smooth hands. Keep up with your hand creams after this and don't rely on this method as a long term solution. It's just a quick fix.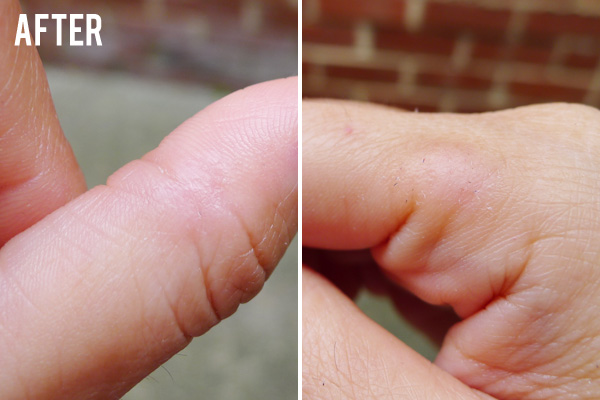 I hope you've found this tip useful. I find that during festive seasons like this, you meet and greet a lot of people with hugs and handshakes. I would be embarrassed to shake someone's hand if they saw the peely bits of my hand (or worse, if those hard bits scratches their hand). This quick fix allows me to use my hands freely without needing to hide the callus bits.
Do you suffer from this problem too? What's your solution to hard and peely bits of skin on your hands like? Do you subconsciously do something to yourself when you're anxious about something?