THE GIVEAWAY IS NOW CLOSED. THANK YOU FOR PARTICIPATING!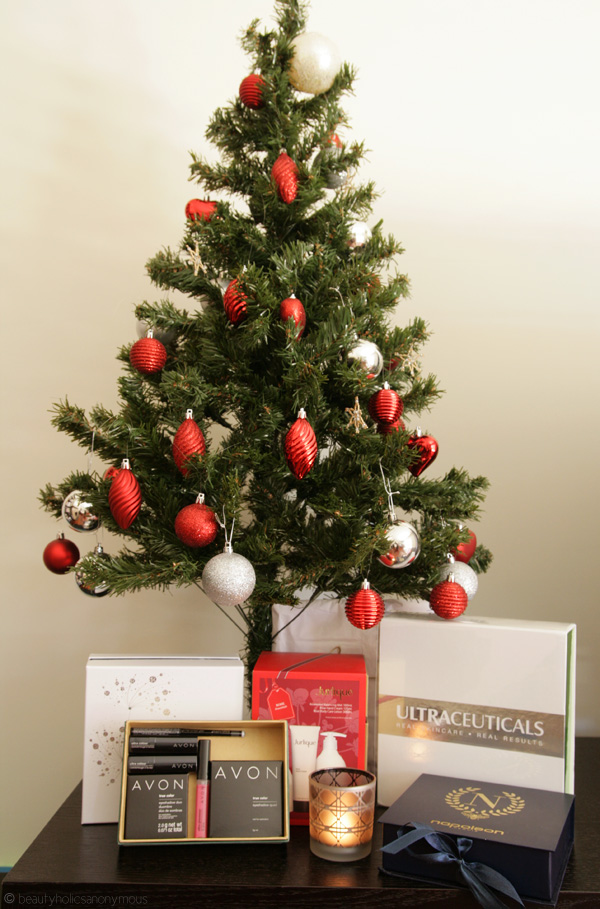 How is it December already? Seriously, I swear November zoomed past me just like that. In a blink of an eye, we're into the silly season that is Christmas! (it's not SILLY silly, it's what Australians like to call it and believe you me, with so much to do, it's downright bonkers!)

Christmas is a time I'd like to give back to you beautiful readers and this year, I'm doing a massive giveaway where 7 winners can win amazing prizes. This time, I'm fortunate to be able to get some of my favourite brands on board to provide the amazing prizes below so you can be sure you'll be getting really good stuff. I've been planning this since October and I'm so glad it's finally here!
Many thanks to Thalgo, Jurlique, AVON, Ultraceuticals, Endota Spa, Napoleon Perdis and L'Oreal for participating in the giveaway.
Right, on to the good stuff!
Thalgo Seve Marine Gift Set
Description: Deeply replenishes dehydrated skin to restore a silky, velvety feel.
What it contains: Relaxing Cream (50ml), Absolute Rehydrating Serum (30ml) and Collagen Roll-on (10ml)
Why I think you'll like it: When you think of Thalgo, think of spas, massages and that oh-so-relaxed-feeling. There's a reason popular spas like Daylesford's Hepburn Bathhouse use Thalgo products in facials. The Relaxing Cream is ah-mazing.
RRP: AU$129.00
Endota Spa Never Say Dry Gift Pack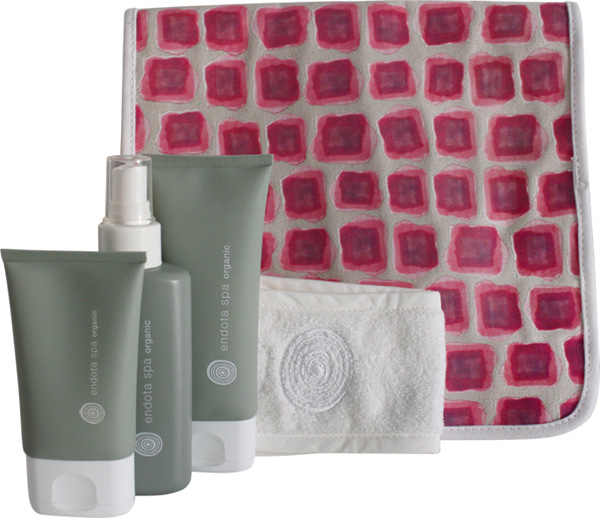 Description: Keep your skin hydrated all summer long with the never say dry pack.
What it contains: Fig n Sugar Cleanser (90ml), Orange Spritzer (125ml), Bush & Macadamia Skin Drink (50ml) and an endota headband. Oh wait, all these come in a cute bag too. This bag is big!
Why I think you'll like it: Endota Spa is my absolute favourite spa in Australia. I pretty much have a standing appointment with them once every 2 months (or even once a month!). Their products, especially the body care ones, are really good. My favourite of the lot is the Bush & Macadamia Skin Drink.
RRP: AU$100.00
Napoleon Perdis Imperial Collection Gift Set & Limited Edition Empress Lip Palette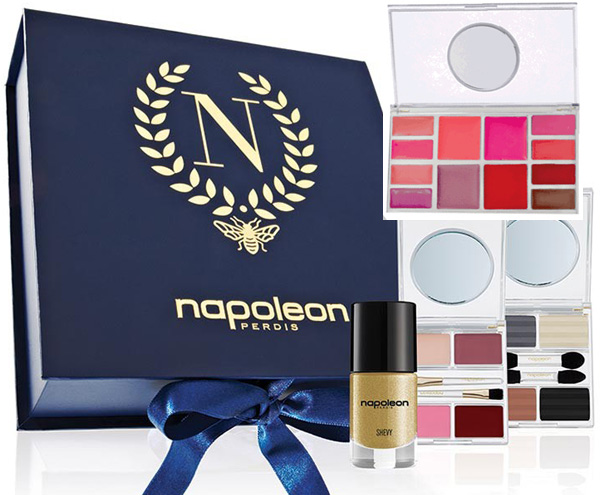 Description: Imperial features four gorgeous shades of eye-defining eye shadow, complimented by four rich lip hues. Accessorise with an on-trend shade of Nail Polish and you're glam to go! As for the Empress Lip Palette, it's one portable lip palette from warm neutrals through to perky coral and deep plum.
What it contains: For the Imperial Collection Gift Set, you get an eyeshadow quad, lip colour quad and a gold nail polish. For the Empress Lip Palette, you get 12 gorgeous shades of lip colours.
Why I think you'll like it: With so many colours (especially for lips), go crazy with the colour combo! By the way, if you're not from Australia and you win this pack, I'm afraid I will have to replace the nail polish with something else (can't send nail polish overseas. Australia Post won't like it. Boo.). By the way, the Empress Lip Palette isn't part of the Imperial Collection; I thought it would be a nice addition to the prize!
Total RRP: AU$138.00
Ultraceuticals Mattifying Magic Gift Set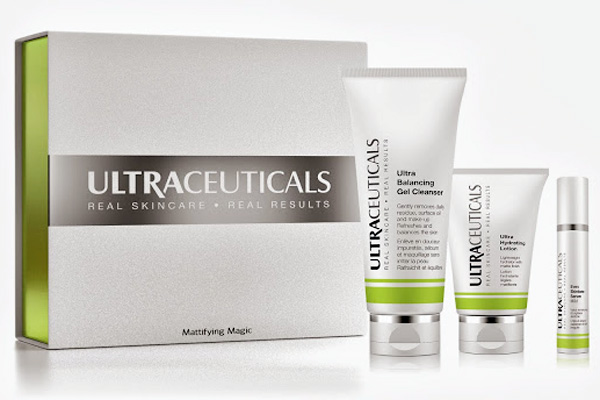 Description: A beautiful yet great value gift set perfect for hydrating and taking care of your skin in summer.
What it contains: Ultra Balancing Cleansing Gel (200ml), Ultra Hydrating Lotion (75ml) and Even Skintone Serum Mild (10ml).
Why I think you'll like it: I've read a lot of good things about Ultraceuticals products and I haven't even had the chance to try them out yet. And now you do! Man, I wish I can keep this pack for myself because I really want to try out that Ultra Hydrating Lotion. Should I? Shouldn't I? Oh okay you win.
RRP: AU$99.00
Jurlique Rose Essentials Gift Pack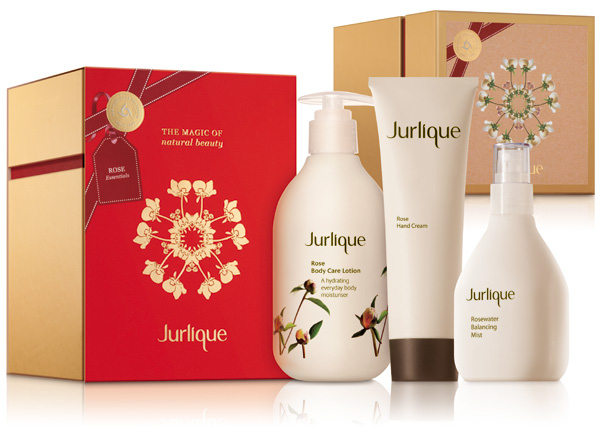 Description: The scent that evokes magical memories. Let the enchanting scent of roses make you feel good all over. Uplift your senses and rebalance your skin with our indulgent Rose essentials.
What it contains: Rose Hand Cream (125ml), Rose Body Care Lotion (300ml) and Rosewater Balancing Mist (100ml)
Why I think you'll like it: If you love rose-scented products or if you're not sure because the scent can be overpowering, Jurlique's rose fragrance is actually quite lovely. It's not smack-you-in-the-face strong. I'm not usually a big fan of rose-scented products and can only stand very little brands that do them. Jurlique is one of them. Plus the Rosewater Balancing Mist is awesome possum.
RRP: AU$99.00
AVON Cosmetics Gift Pack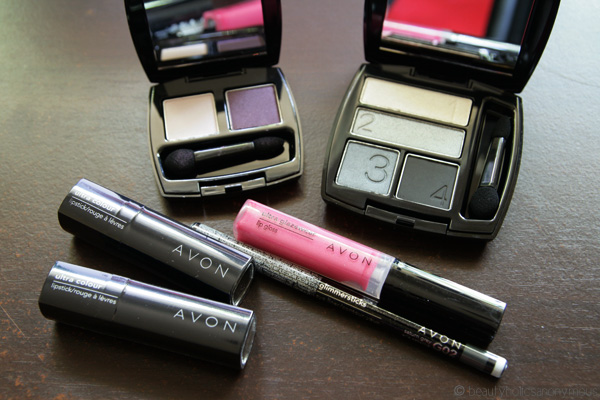 Description: AVON didn't really do a gift pack so what I did was pick and choose several items to form a gift pack!
What it contains: True Color Eyeshadow Quad in Urban Skyline, True Color Eyeshadow Duo in Retro Glamour, Glimmersticks eye liner in Saturn Grey, lipsticks in Frostiest Mauve and Country Rose and lipgloss in Pink Watermelon.
Why I think you'll like it: The eyeshadows (especially the eyeshadow quads) are surprisingly good. Seriously, AVON has been coming up with a lot of good stuff lately. The lippies are very pretty too. You can do a whole lot of looks with this pack.
Total RRP: AU$128.94
And the pièce de résistance of the giveaway, the numero uno, the grand prize of the Christmas giveaway with a whopping value of $500 is … *drumroll* …
L'Oreal Christmas Hamper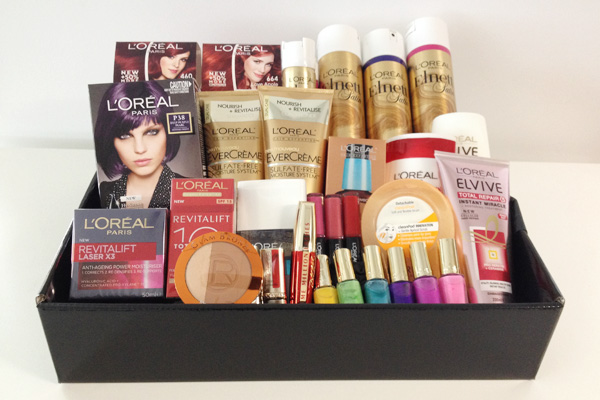 Description: L'Oreal has you covered for Christmas from your hair, to your skin, to your makeup. Why not celebrate the holiday season and the new year with a gorgeous new look?
What it contains: You get Revitalift skincare goodies, Hair Expertise haircare goodies, Colour Riche makeup goodies and so on. Oh there's far too many to state! See picture for details


Why I think you'll like it: It's a big box of colour love, I tell ya. Huge box. OMGIwantittoo.
Total RRP: AU$500.00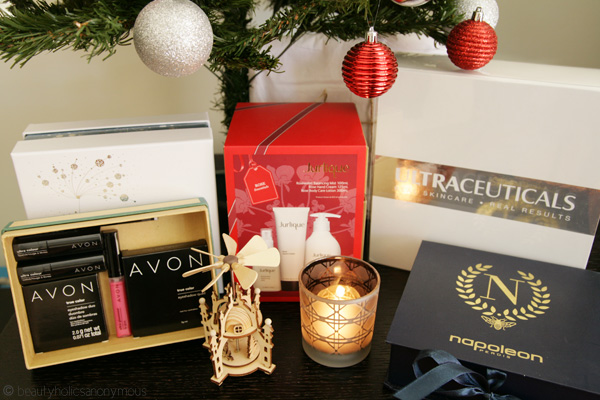 Sorry guys, you don't get the candle and spinning thingie

HOW TO ENTER:
Simply fill in the form below for a chance to win one of the prizes above. Easy peasy!
TERMS & CONDITIONS:
1. This giveaway is open to Australian and international readers.
2. As the L'Oreal Christmas hamper contains flammable products like hairspray and nail polish, this prize is limited to residents in Australia only. Sorry!
3. The total value of prizes in the contest is approximately AU$1193.94.
4. Anyone can enter the competition regardless of whether you've won anything here before.
5. Only one entry per contestant will be accepted.
6. The closing date for this giveaway is 12 December 2013.
7. Seven (7) winners will be selected at random.
8. The winners of the giveaway will be announced in the Competition/Giveaways page. Winners will also be notified via email.
9. The winners will be required to submit his/her name and contact address to Beautyholics Anonymous, who will be sending the prize to the winner (please read Beautyholics Anonymous' privacy statement for more information). As for the winner of the L'Oreal Christmas Hamper, the winner's details will be submitted to them as they will handle the prize delivery.
10. Beautyholics Anonymous, Thalgo, L'Oreal, AVON, Endota Spa, Ultraceuticals, Jurlique and Napoleon Perdis reserve the right to change the terms of this giveaway at any time.
Good luck to all and merry Christmas!
Now the question is … which prize would you like to win?