Note: This is a picture-heavy post.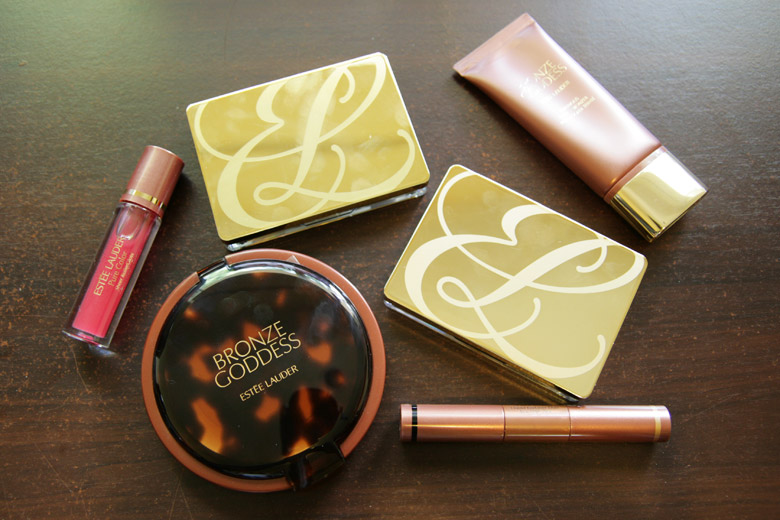 When a number of products from the Estée Lauder Bronzer Goddess Summer '14 collection landed on my desk for review, I was speechless. In a good way and bad. Good because holy moly, have you seen how absolutely beautiful the products are? If not, you have to check them out in store because they are STUNNING. Bad because man, there's one too many bronzers! I don't use bronzers all that much so I was worried how I was going to try these out and review them.
But, being the curious beauty blogger that I am, I had to give them a go and I'm glad I did because heck, I even like the bronzers! I know. Who's this Tine, eh?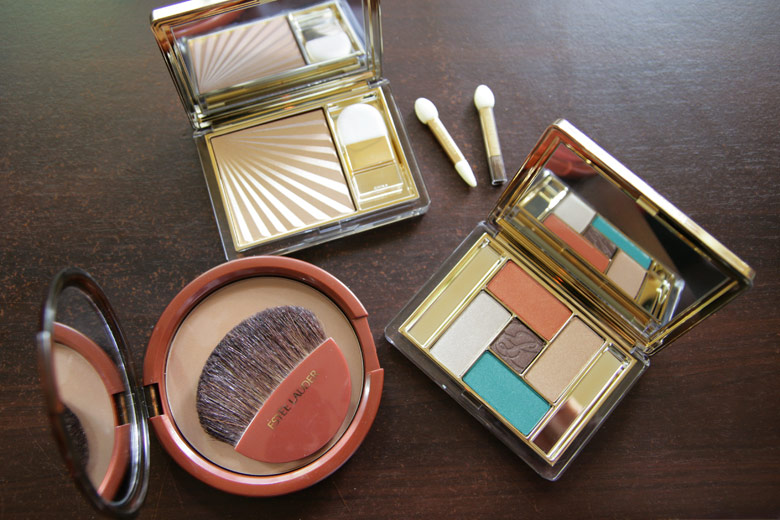 I wasn't sent everything in the collection, of course, but I'm lucky to be sent these gorgeous pieces of makeup that I'd love to share my thoughts with you.
Limited Edition Pure Color Liquid Eyeliner Duo in Black Sands (RRP AU$50.00)
OMG. I love this one. It's possibly the most unassuming product in the entire collection; heck the packaging is poo-ey brown! But when I swatched the 2 liquid eyeliners and wore them on my eyes, they look so damn good. The colours are incredibly intense with just one swipe. The gold is absolutely stunning and the black is so strong, it makes the eyes pop. They can be worn on their own or with eyeshadow (I prefer wearing the gold on its own). The best thing about this liquid eyeliner is that they don't budge once they're on the skin. You can rub the hell out of them with your fingers and they won't budge. However, when you use regular makeup remover, they peel off like tubing mascara. Easy peasy!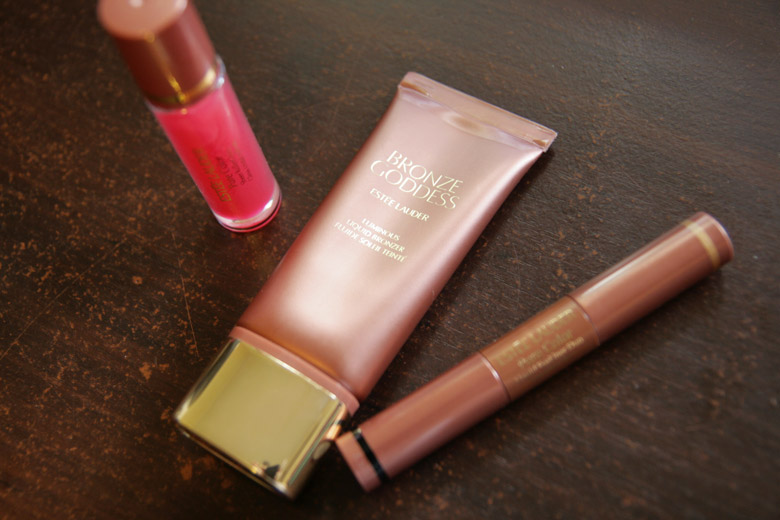 Limited Edition Pure Colour Sheer RollerGloss in Squeeze (RRP AU$40.00)
This is the item in the collection that I like the least. As a rollerball lipgloss, it's very easy to use and as the rosy pink shade is very sheer, I can slip this on without a mirror and I don't have to worry that it'll go out of my lip line. What I don't like about it is that it's very, very sticky. It reminds me very much of the lipgloss of the 80s and 90s where it's ultra glossy and terribly sticky. Woe betide you wear this on a windy day because you can pretty much say hello to sticky hair.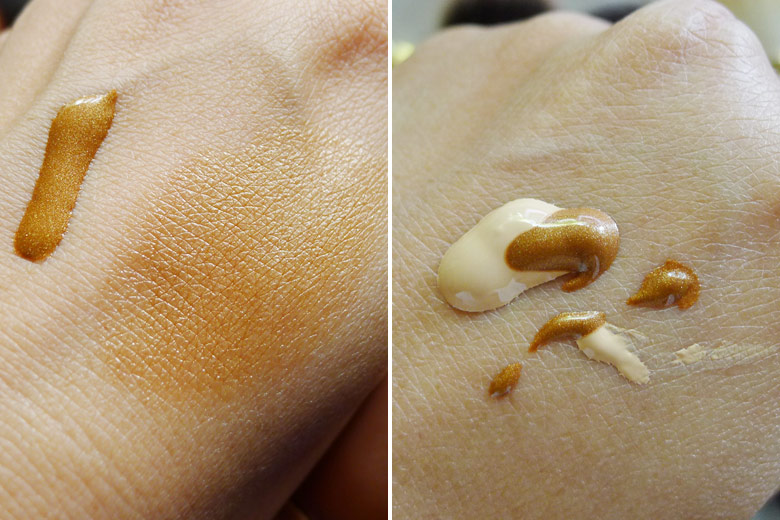 Limited Edition Bronze Goddess Luminous Liquid Bronzer (RRP AU$63.00)
I very seldom (read: almost never) wear liquid bronzer so I was quite worried that this would go to waste. When I swatched the shade, I was very impressed at the texture and finish. It's light, shimmery but not over the top disco ball. Then I had the idea of mixing this with foundations and BB creams that are too light on me. It's like a marriage made in heaven. My too-light foundations/BB creams have lifted their game several notches with the perfect shade and the mixed-in bronzer made my skin radiant. Very important product to have when accidentally buying the wrong shade of foundation/BB cream!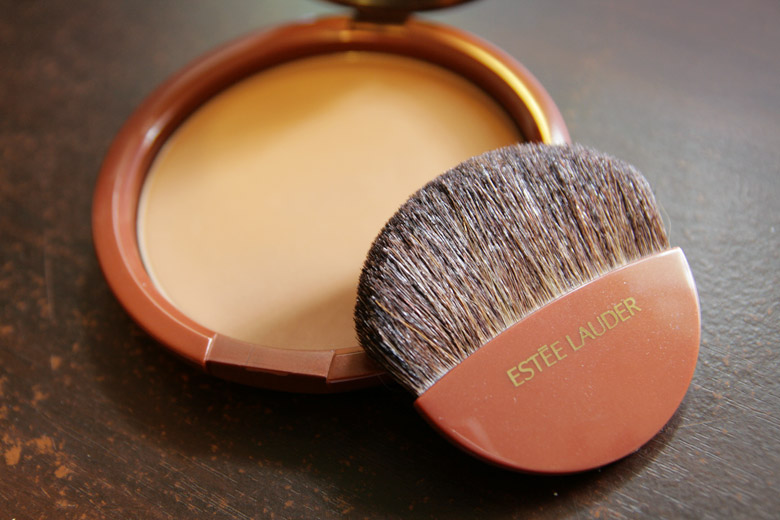 Bronze Goddess Powder in Medium Deep (RRP AU$58.00)
I'm a tad on the fence about this bronzing powder. I like that it's matte, which means that I can use it either as an all-over bronzer on my face when my skin is pasty in winter or as a contouring powder. The only issue I have with it is that Medium Deep is probably too dark for me. Having said that, as it's not very pigmented, as long as I use the bronzer with a light hand with a bronzer brush, it doesn't leave my face looking like I have streaks of dirt on it. The enclosed flat brush makes it easy for contouring the cheeks.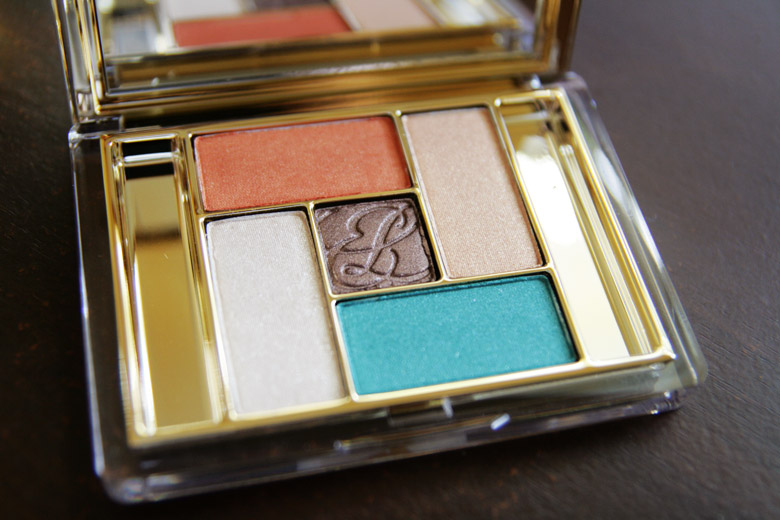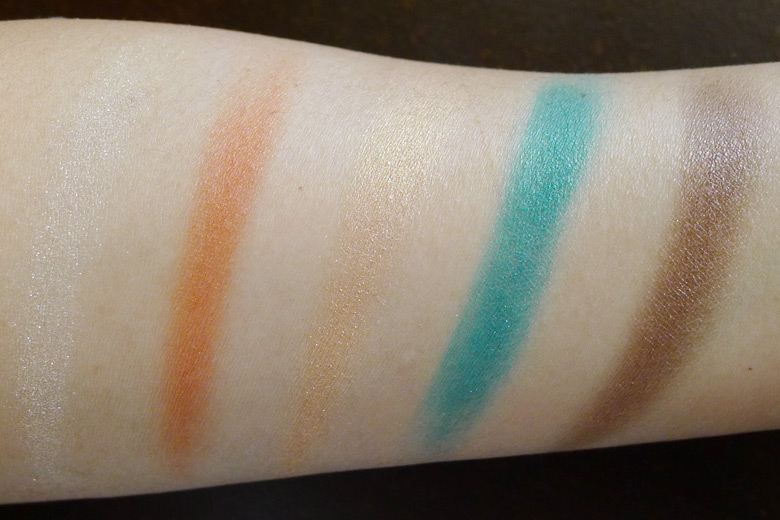 Limited Edition Pure Color Gelée Powder EyeShadow Palette in Batik Sun (RRP AU$$90.00)
When I first saw the palette, my jaw dropped at how gorgeous the colours were. The colours may not look like they complement each other but oh they do! The combination of teal and coppery orange is absolutely stunning. Unfortunately, I can't say the same about the texture. The teal is particularly gritty and chalky, and creates a lot of fallout on the palette and makeup brush. The orange isn't as gritty but similarly, it created a lot of fallout. The rest of the shades are fine. I was quite disappointed because I expected the quality of the eyeshadows to be better coming from a luxury brand like Estée Lauder. The shades are ever so lovely but the quality of the eyeshadows, especially the strong colours, leave a lot to be desired.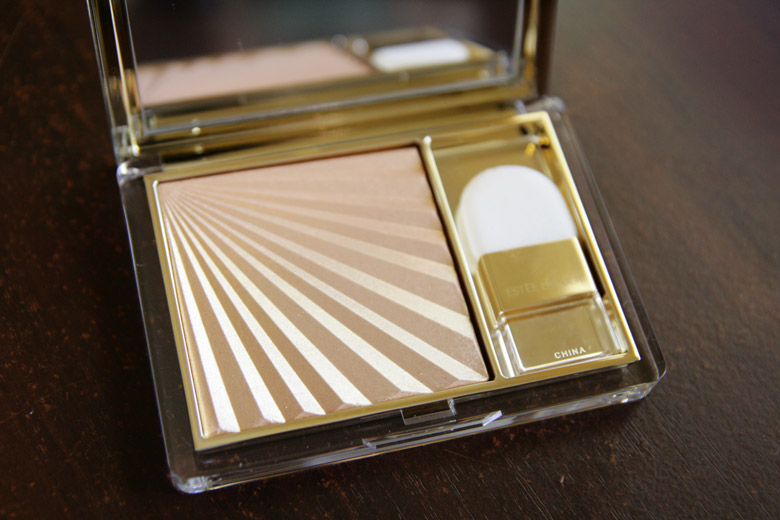 Limited Edition Pure Color Illuminating Powder Gelée in Heat Wave (RRP AU$75.00)
This is the item that I really like the look of but the results, not so much. The packaging is very appealing. I particularly like the sharp waves of the powder. Unfortunately, it's very shimmery, even for a highlighter. It could just be me, but I'm not into that much shimmer for a highlighter. Oh well. I can still appreciate the packaging, can't I?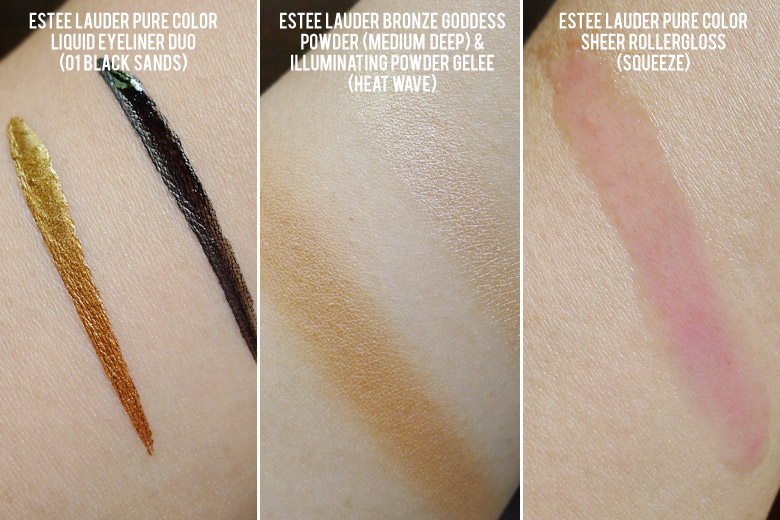 I did a bit of a look with the Batik Sun eyeshadow palette. If you haven't combined teal and copper/orange before, you have to at least give it a go, even if it's using other makeup palettes because the combo is so pretty.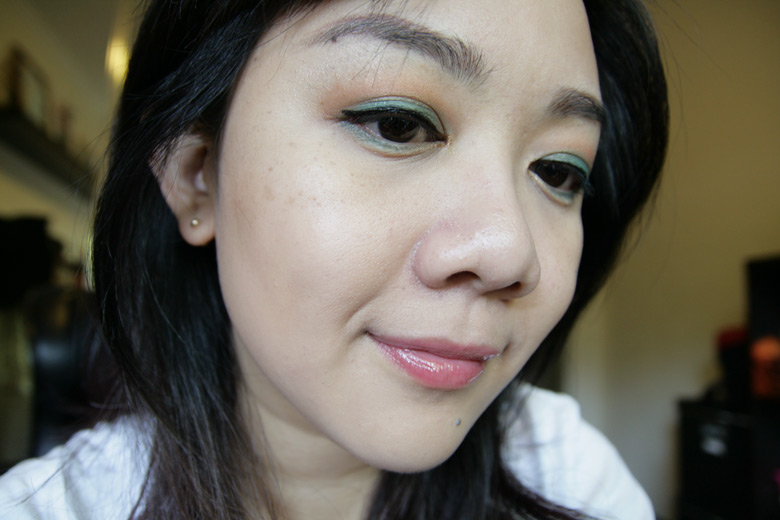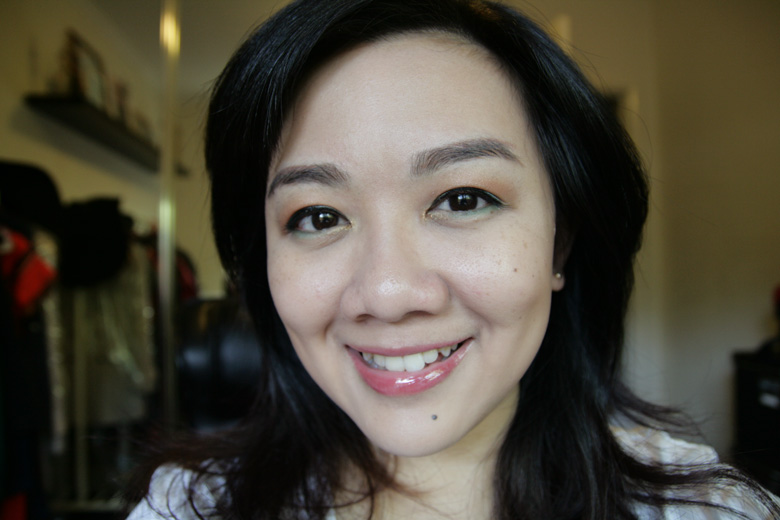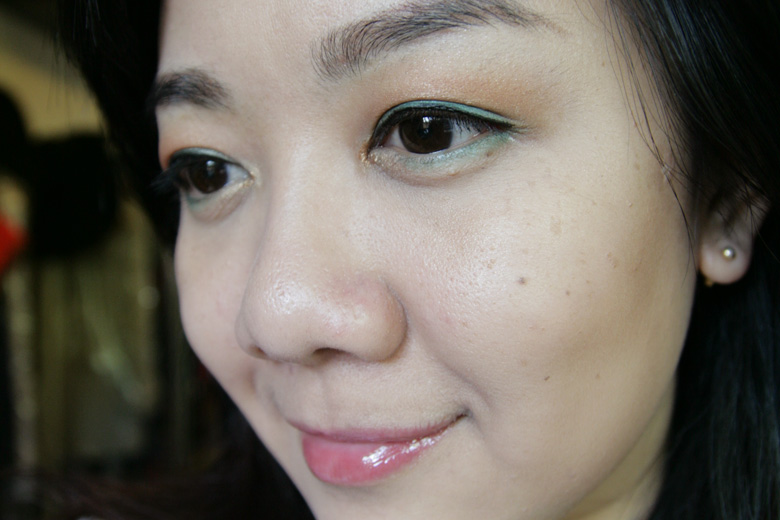 Is there anything in the Bronze Goddess summer collection that tickled your fancy?
Disclaimer: These products were sent for editorial consideration.