THE GIVEAWAY IS NOW CLOSED. THANK YOU FOR PARTICIPATING!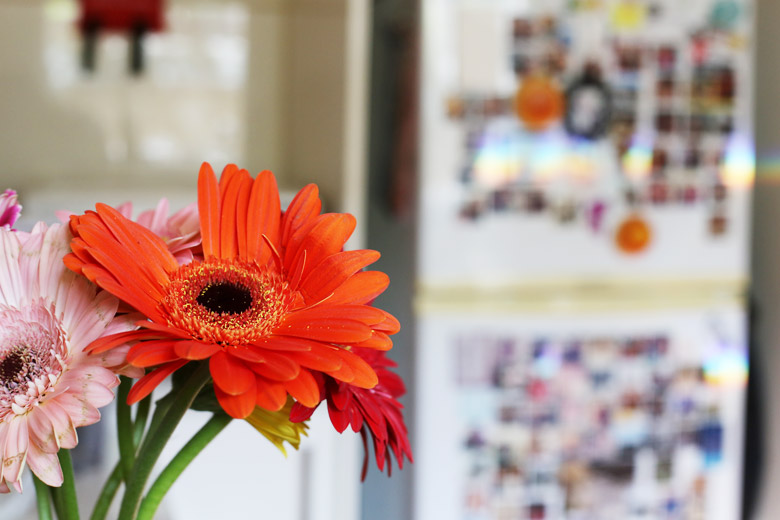 Ladies and gentlemen (because I know there are you blokes out there reading this blog. Hello!), may I present to you, on this fine Friday morning, the heart of my kitchen.
The fridge.
Seriously, Tine? The fridge? Yes, my chickens. The fridge.
Now it's an old one. So old that Tim doesn't even remember when he got this. It's small, has broken shelves and the doors are so old that they're yellow with age. So what is one to do when one isn't inclined to get us a new fridge (I'm looking at you, husband) but to make it look more appealing with magnets? Lots and lots of fridge magnets?
See, I never thought I'd be the sort of person who'd put lots of magnets on her fridge. My mum's fridge has heaps of magnets but they're never random magnets. Every time she travels to a different country, she'll buy a few souvenir fridge magnets. The fridge is her testimony of travels. Me, I like to put up pictures I've taken with my phone.
Say hello to my fridge of Instagram.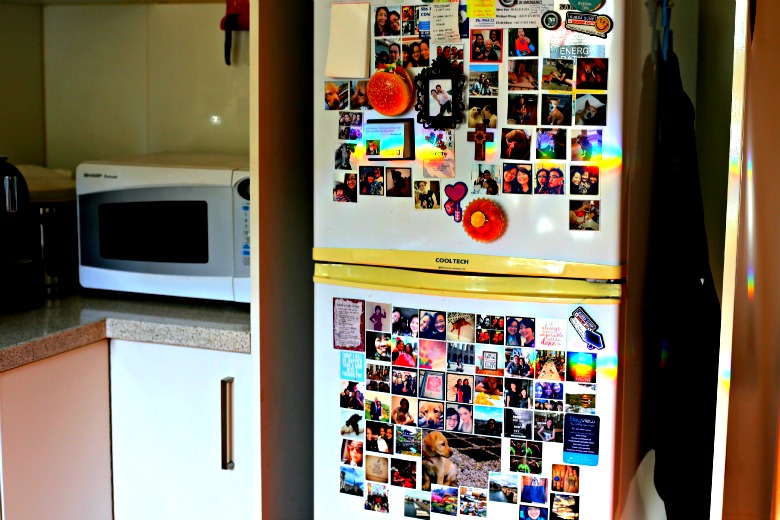 These are fridge magnets I've collected for the past year or so of some of my favourite photos I've posted on Instagram. I got them from Sticky9 (if they don't sound familiar to you, that's because they used to be called Stickygram). Each time there's a 3 for 2 offer, I get another batch of magnets to fill up the fridge doors. Free worldwide shipping doesn't hurt too. My goal is to cover the entire fridge (both doors) with photo magnets. Not that long to go now, eh? 😛
The folks at Sticky9 have kindly offered 3 packs of mini magnets to give away to 3 lucky readers (one pack of 9 mini magnets just like the ones on my fridge to each winner)! This is a great way for you to print out your favourite photos on Instagram and stick them wherever you like. Maybe join me in decorating your fridge too? 😉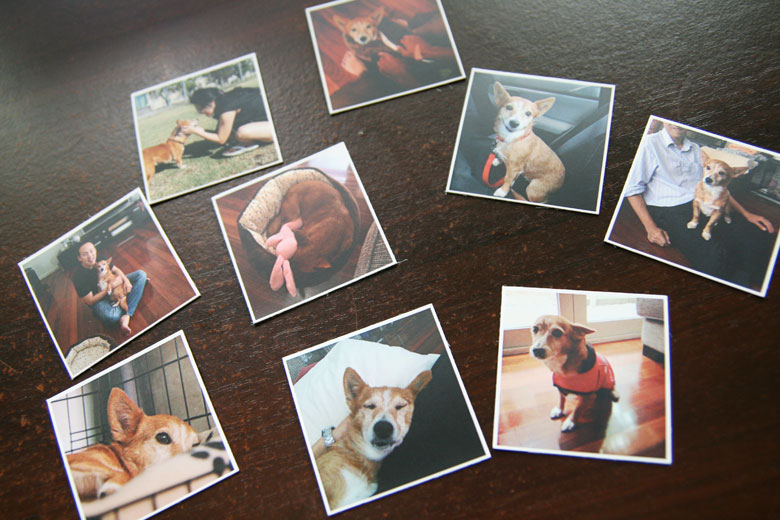 HOW TO ENTER:
All you have to do is:
1. Have an Instagram account. You need to have photos in your account to print.
2. Follow me on Instagram (@sweetcontemplation – *ahem* shameless plug *ahem*)
3. Leave your Instagram username in the comments below so that I can come check you out too!
Easy peasy!
TERMS & CONDITIONS:
1. This contest is open to Australian and international readers.
2. The total value of the prize in the contest is AU$47.97.
3. Anyone can enter the competition regardless of whether you've won anything here before.
4. Only one comment per contestant will be accepted.
5. Please keep it clean and spam-free.
6. The closing date for this giveaway is 22 May 2014.
7. Three (3) winners will be selected at random. The winners of the giveaway will be announced in the Competition/Giveaways page. Winners will also be notified via email.
8. The winners will be required to submit his/her name and email address to Beautyholics Anonymous, who will be passing that information on to Sticky9. They will be delivering the prize to the winners (please read Beautyholics Anonymous' privacy statement for more information).
9. The winner must respond to the notification email to claim the prize within 5 working days.
10. Beautyholics Anonymous and Sticky9 reserve the right to change the terms of this giveaway at any time.
Good luck! 😀
Disclaimer: The set of magnets that are of Janey in the photo above was a gift from Sticky9. The rest of the magnets were purchased by me.