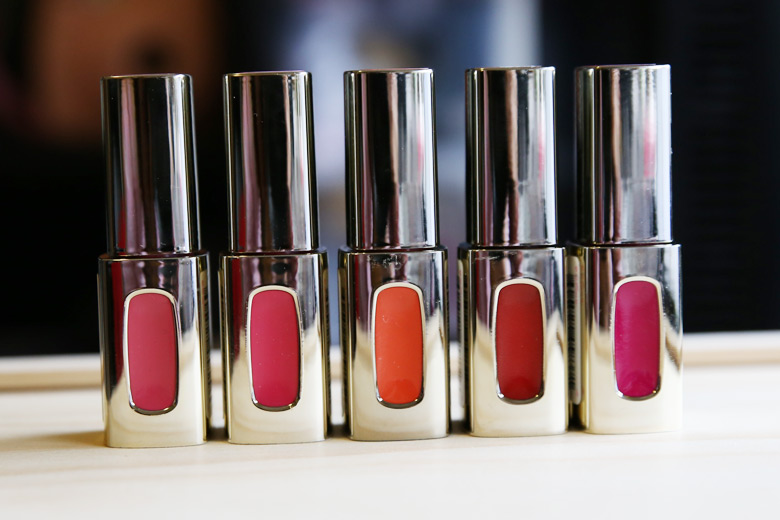 Welcome to another segment of Read My Lips! Today I'll be showing you 5 new lip lacquers from L'Oreal and I must say, they're pretty darn good.
At first and quick glance, the Colour Riche Extraordinaire lip lacquers look a little similar to YSL's Glossy Stains especially the area where you can see the colour of the lip lacquer. What you see in the Extraordinaire isn't actually a "window" to the actual product but some sort of sticker or painted on colour. I'd say that's where the similarity ends.
There are 14 shades in the range but for now, I'll just be showing you five.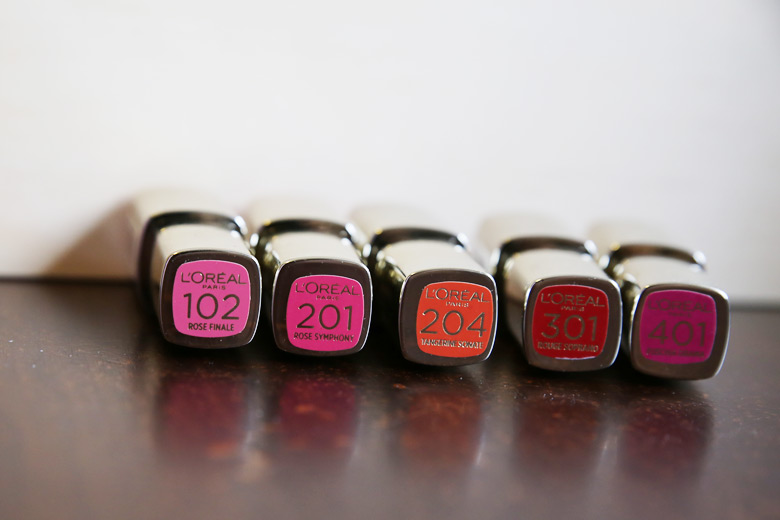 #102 Rose Finale: Baby pink. It has quite a milky formula that clumps on the gums (especially if you have gummy lips like I do). It's not a good look and is my least favourite of the lot.
#201 Rose Symphony: Dusky rose.
#401 Fuchsia Drama: Bright fuchsia pink.
#204 Tangerine Sonate: Coral tangerine (warm tones)
#301 Rouge Soprano: Cherry red (warm tones)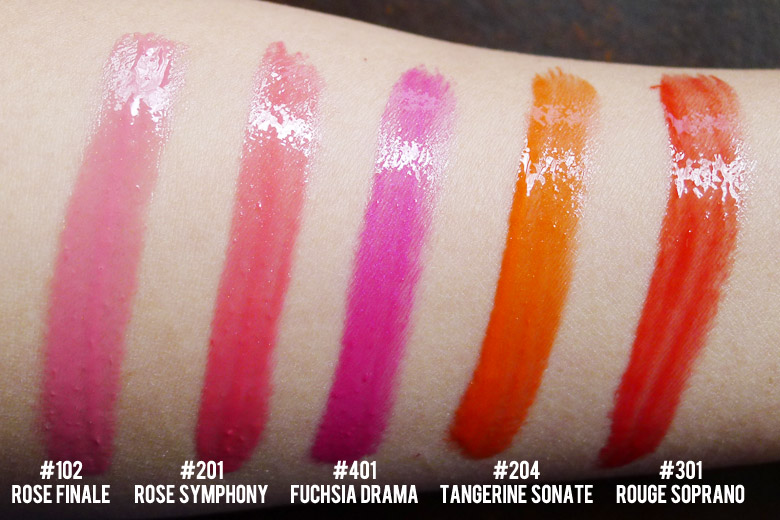 I love that the Extraordinaire lip lacquers have musical annotations to their names. They're incredibly glossy with subtle gold shimmer. They're not fully opaque either; you'll still be able to see your lip lines. In terms of texture, I'd say they're close to Maybelline's Colour Sensational Elixirs but slighter thicker.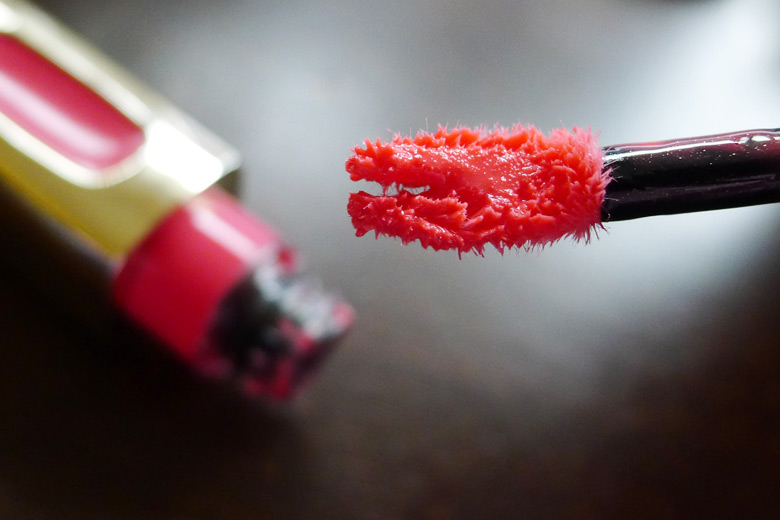 What I find fascinating is the applicator. You have your usual doe foot applicator but have you seen a split doe foot applicator? Neither have I! I don't know if it works better than regular applicators though because it just works the same for me as other lipglosses. I just call it the camel toe applicator. 😛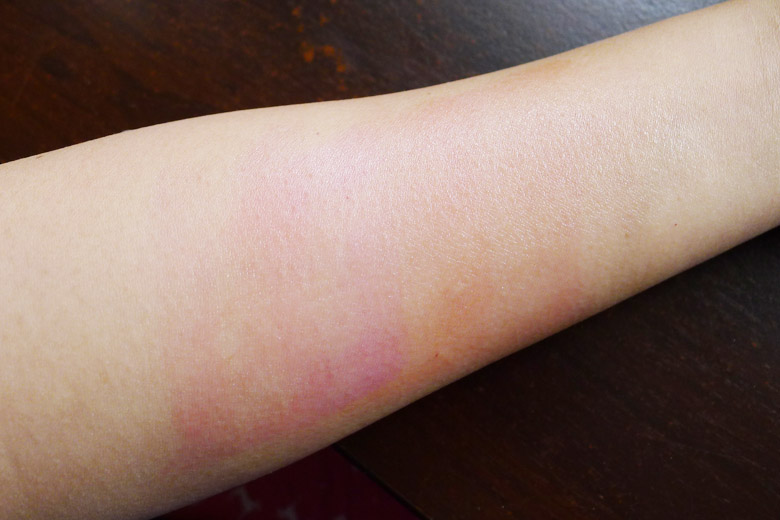 Another interesting fact about the Extraordinaire lip lacquers is that unlike their other lipglosses and lacquers, these contain oils (Argan, Lotus, Camellia and Rosa Canina Fruit oils) to keep the lips nourished. When I was swatching these lippies on my arm for this post, I couldn't fully remove them with micellar lotion. What's left behind on my arm is a waxy residue that repels water. I had to use an oil-based makeup remover to get rid of the waxy residue and remaining colour. On the other hand, I didn't have any problems removing the lippies off my lips with a tissue and micellar lotion. Hmmm.
These are not very sticky lip lacquers but I'd still refrain from wearing them on windy days. Sadly, their lasting power is not good and don't last past a meal. I had to reapply after a couple of hours and definitely after every meal.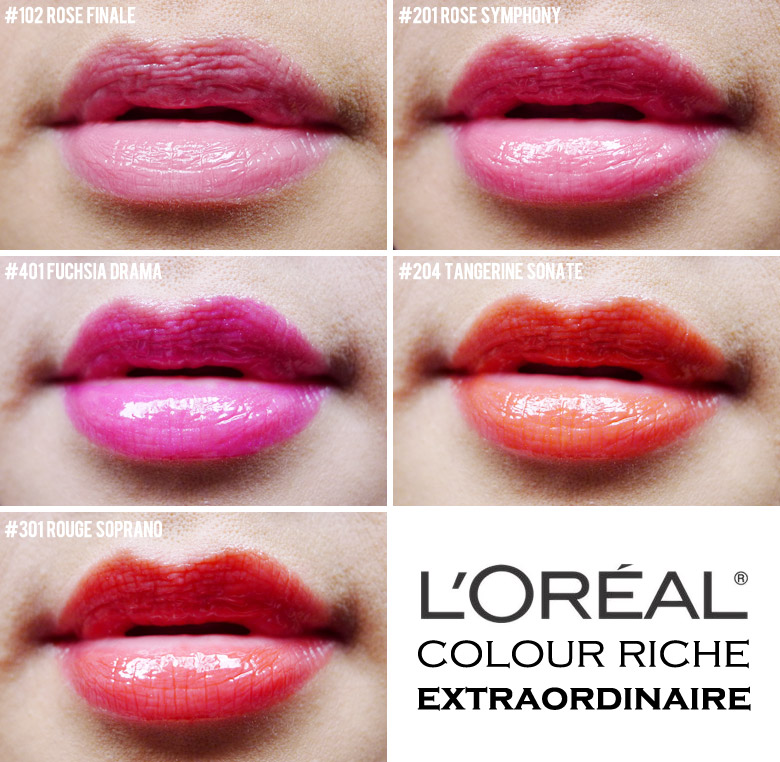 Having said that, the colours are beautiful. My favourite out of the 5 lip lacquers above is the #201 Rose Symphony. It's such a wearable daytime colour that's my lips but heaps better. I find myself drawn to the #301 Rouge Soprano too. Beautiful!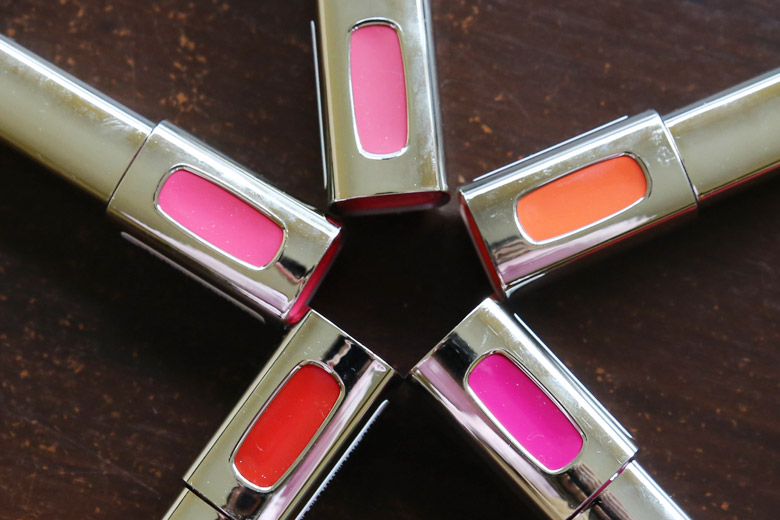 These lip lacquers are definitely worth checking out as the colours are pretty and the quality good. Heck, where else can you find a camel toe applicator, eh? 😛
L'Oreal's Colour Riche Extraordinaire lip lacquers retail at AU$21.95 each and is available at selected major pharmacies and supermarkets nationwide.
Have you tried any of the Extraordinaire lip lacquers? Your thoughts? Yay or nay?
Disclaimer: These products were sent for editorial consideration.