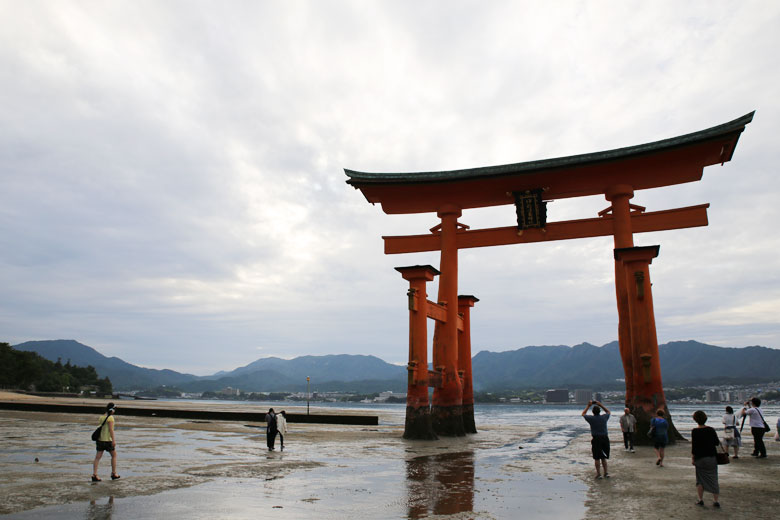 Japan holds a special place in my heart because I've not only had great memories and experiences while on holiday there, I've also worked and lived there for almost 2 years.
If you're itching to visit Japan but are worried if it's going to be difficult because of the language barrier, don't worry. I say this often to people who are wary about going to Japan but can't speak Japanese: if I can survive in a small city 2 hours away from Tokyo where majority of the people can't understand English and I can't speak, read nor write Japanese, you will do just fine. I picked up a little Japanese when I was living there but only enough to get by with a whole lot of body language. It worked for me and it will definitely also work for you. 🙂
Here are some random tips for you that I've gathered over the years. I've got a lot more but I'll be writing a thesis with them and that would bore the daylights out of you. Here they are in no particular order.
Don't pay extra for breakfast at hotels
When booking hotels, don't pay extra for breakfast buffet. They often cost up to 2000 yen per person (approximately AU$21.00) and personally, I find it a waste of money. What I like to do is to go to any nearby konbini (convenience store – there are heaps of them at literally every corner) and buy myself a cuppa soup and an onigiri (rice ball) for breakfast the next day which will cost be less than 500 yen in total. You can always save that money for better snacks, lunches, dinners, suppers and whenever you feel like eating. I love Japanese convenience stores; they sell the most interesting things!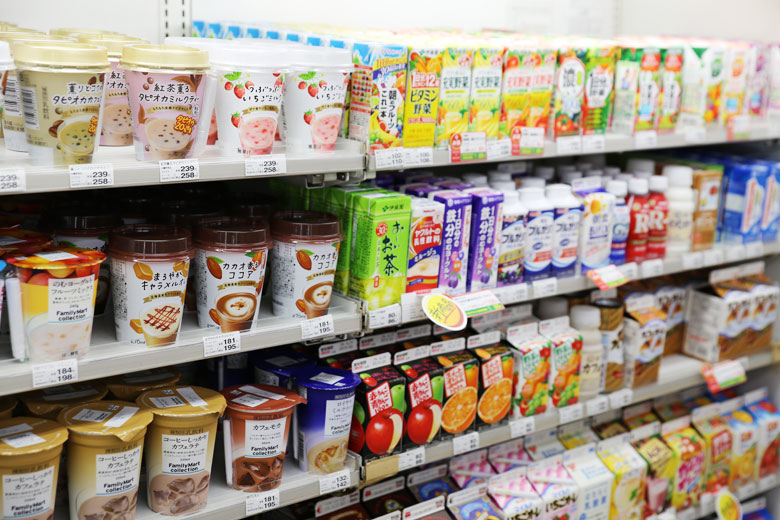 Check out basement food floors at major departmental stores
One of my favourite places to go after a long day of sight-seeing is the basement food floor at major departmental stores like Takashimaya. There's so much good food to see and try! You'll be amazed at the amount of delicious baked goods, bentos, fresh fruit, seafood, etc. Tip: go after 7.30pm because a lot of the items will have marked-down prices, especially at the bakeries. Half-priced pastries! Yum!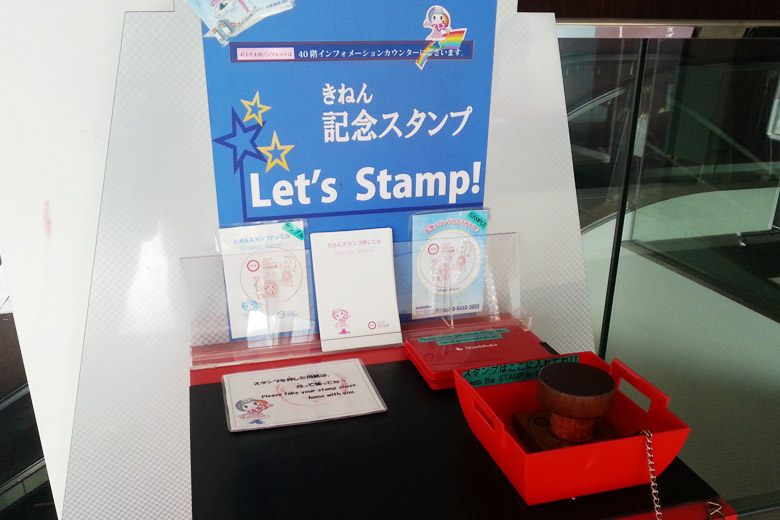 If you enjoy writing travel journals, bring it with you!
Every tourist attraction has a "stamping table". This is usually at the end of every tour or at the exit of the attraction. Students who are at these attractions are usually there on school excursions and they stamp the back of their exercise books with the special rubber stamp to show that they've been to that attraction. These rubber stamps are exclusive to each tourist attraction so remember to stamp your journal on your way out!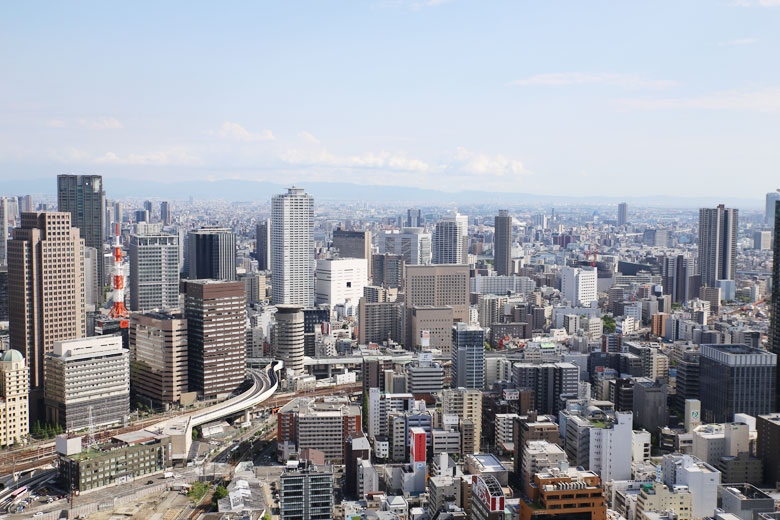 When in doubt, use fare adjustment
The railway maps in Japan are pretty easy to read and if you're able to read the maps, you'll be able to figure out the fares for each stop easily. However, certain towns in Japan only have Japanese or kanji characters on the map so if you don't know how to read them, it might be difficult to figure out the fares to each stop. All you have to do is buy the cheapest fare available from the vending machines and access the platforms with that ticket. Once you arrive at your destination, before leaving the platform, go to the Fare Adjustment machine to top up the fare and then leave. Easy peasy!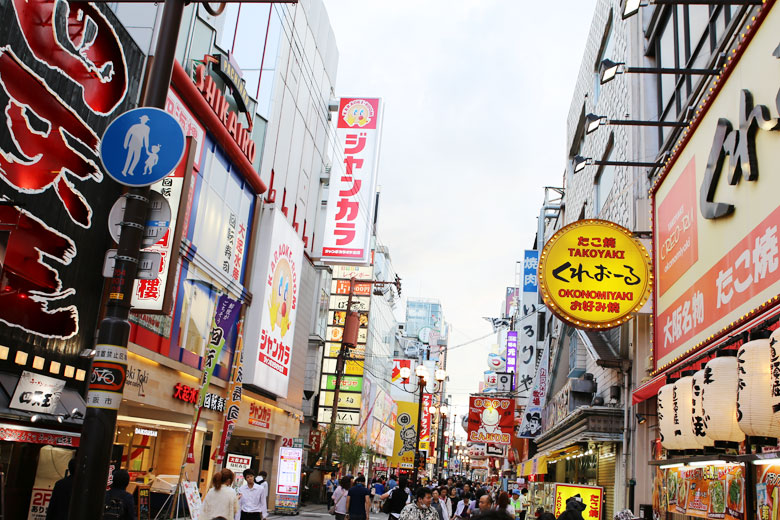 Get a Japan Rail Pass
Buy the Japan Rail Pass but use it wisely as each pass is very costly. If you intend to travel from one major city to another (e.g. Tokyo to Kyoto, Osaka to Hiroshima, etc) via shinkansen quite a lot, then it's more economical to get the Japan Rail Pass as fares on the shinkansen are expensive compared to local trains. Travelling via shinkansen is obviously a lot quicker than local trains so if you're short on holiday time, get the JRP and take the shinkansen instead. On the other hand, if you only plan on being in one major city (e.g. Tokyo, Osaka, etc), then I would forget the JRP and buy local daily or weekly passes instead.
Save space in your luggage and buy the bulk of your toiletries there
Don't worry if you can't read Japanese as the helpful sales staff will be more than happy to assist. Just say "shampoo", "conditioner", "shower gel" or any of those key words. They'll tell you which is what and may even recommend their favourites to you.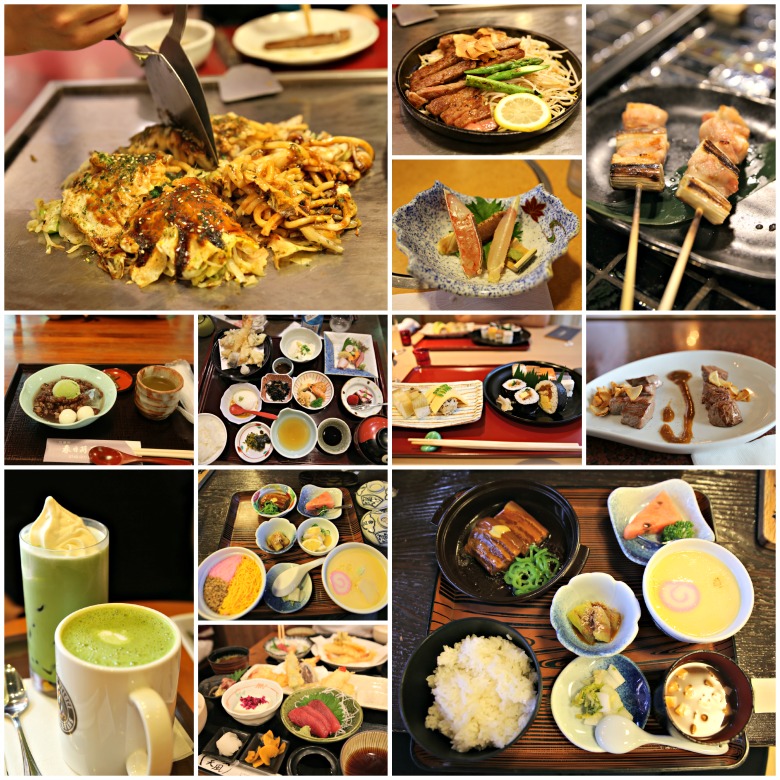 Wing your dinner plans!
Don't worry about needing to plan what to eat prior to the trip. Just wing it! Most of the food will be good, I promise you. We usually go to the ones that don't have people promoting the restaurant outside the establishment. Hey, if you're good, you don't need that sort of promotion. Check out TripAdvisor.com and Bento.com to guide you. We had some of the best Japanese food we've ever tried based on their recommendations and they didn't cost us over AU$50 per person (including sake!)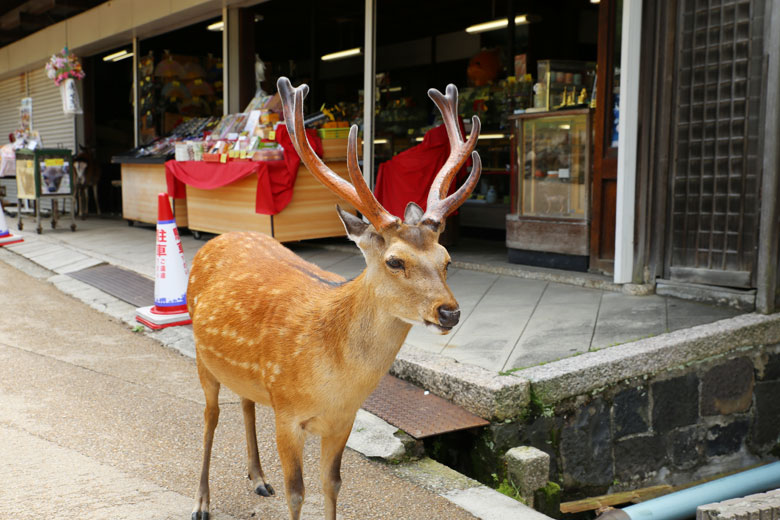 Why wouldn't a deer just saunter into a shop and out?
Rent a pocket WIFI
Free WIFI is not easily available in Japan. Certain cafes, McDonalds, Starbucks and certain train stations will have free WIFI but if you prefer to be connected to data on the go and access the Internet anytime you want like I do, I highly recommend you rent a pocket WIFI. I rent mine from Rentafone Japan. They're quick to respond, quick to mail out the pocket WIFI to whatever destination you wish (I had mine sent to the first hotel I checked in to) and they include a self-addressed envelope for you to drop off at your last hotel's concierge to mail out for you. I rely heavily on Google Maps when I'm in Japan to bring me to holes in the wall for great food so Internet access on demand is very important.
Having said that, please take note that the Internet access will be shoddy in the city as the massive number of high-rise buildings can disrupt your phone's GPS. Internet access will also be pretty rubbish in the rural areas. These warnings will be noted on the phone/pocket WIFI rental websites.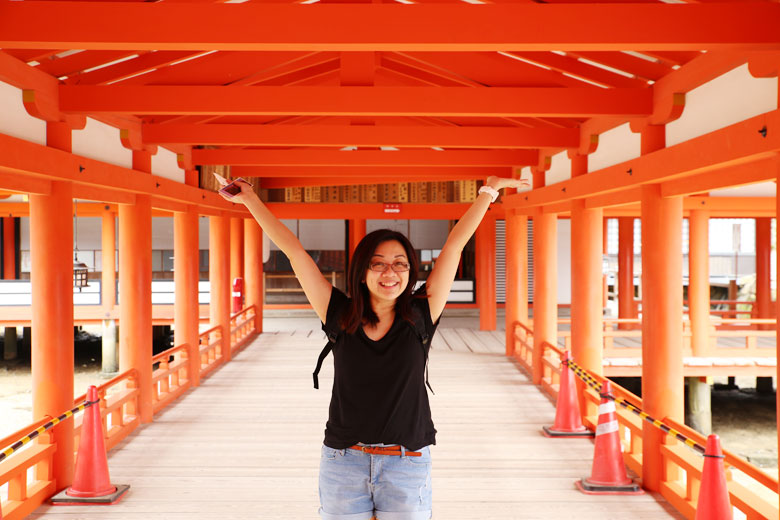 Study the Japanese alphabet
If you have a bit of time prior to your trip, study on the hiragana and katakana alphabet. It will help you tremendously if you know how to read any of those, especially katakana. E.g. ordering from a menu will be a lot easier without only relying on photographs. If you pick up hiragana, it will also help you to use Google Translate because you will know what to type in. I wouldn't rely 100% on the Google Translate app where you can take a photo of text and it will help translate for you because 80% of the time, you'll get gibberish. Funny at times but utterly useless when you need help.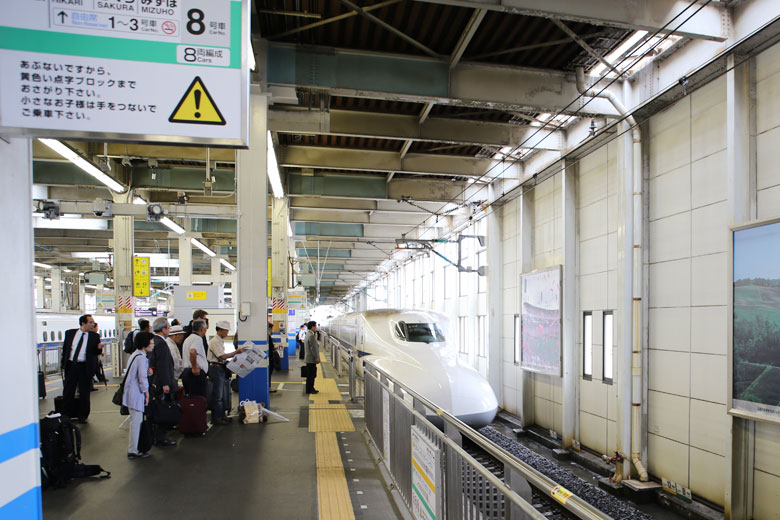 Make public transportation your best friend
Utilise the public transportation heavily, especially the local trains and subway. They're very easy to use and they're also the most affordable mode of transportation. I guarantee that you will marvel at their efficiency, punctuality and even accuracy (the train doors must open at precisely between the lines on the floor. It's a requirement during their training). It blows my mind every single time.
Observe the manner mode
If you're using your mobile phone, remember to turn it to silent mode (aka "manner mode" in Japan) when you're on the trains and refrain from speaking on the phone. It's highly frowned upon.
Get tax exemption at major shopping centres
Tax exemption is available at big stores like Takashimaya, Daimaru, Isetan, Tokyu Hands, etc. Big denki (or electrical stores) like Bic Camera and Yodabashi do it too. You don't even need to collect receipts to claim tax back at the airport, which saves you heaps of time.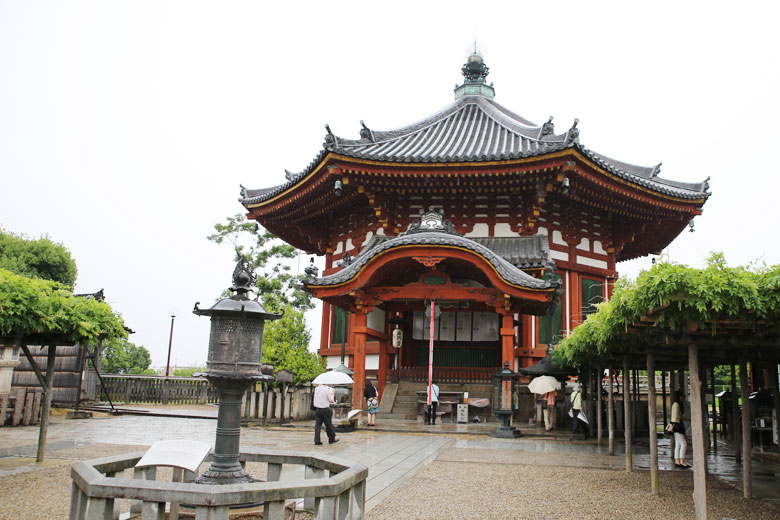 A is for arigatou gozaimasu!
Again, don't worry if you can't speak the language. If you're in big cities, most Japanese can understand a little English. Don't speak in long complicated sentences but don't speak so slowly that you make them feel like idiots either. Prior to the trip, it's a good idea to learn simple phrases like good morning (ohayou gozaimasu* – pronounced o-ha-yo), good evening (konbanwa), excuse me (sumimasen – you'll use this A LOT), please (onegaishimasu*), sorry (gomennasai) and most importantly, thank you (arigatou gozaimasu* – say the full phrase, not just arigato. It's more polite. When you say thank you, do it with a little head bow). This little effort is highly appreciated. Between you and me, I wouldn't bother with sayonara (goodbye). The Japanese hardly say it themselves. A hearty "bye bye" will do.
Avoid rush hour times
Avoid rush hour at trains and subways if possible. If not, then be quick and don't dilly-dally, especially at the train doors. Remember to always queue up. Some cities will have women-only carriages on trains and subways so please observe that.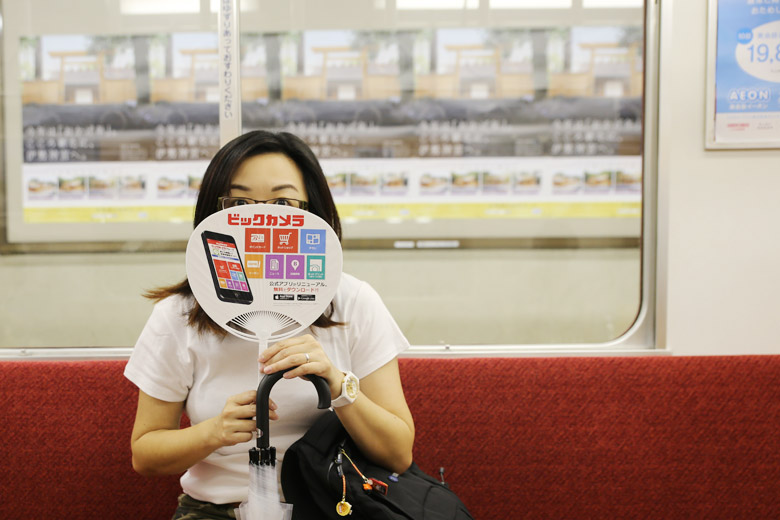 (Don't) Put your head on my shoulder
Speaking of trains, don't be surprised if people fall asleep on your shoulder. Many commute to work from afar and can only catch up on sleep on the train. A lot of Japanese have perfected the art of "leaning when sleeping" without touching the passenger next to them but if they falter and do end up touching you, either inch away, clear your throat or leave the seat. No point getting annoyed about it because this happens very often and people are used to it. Having said that, if you're a lone female traveller, it's best to sit with other women.
If you have any questions about visiting the country, let me know in the comments and I'll try my best to answer them. Feel free to bookmark this page for future reference. Here's hoping your next holiday destination will be the Land of the Rising Sun! 🙂
Do you have any tips on travelling to Japan? Do share them with us in the comments below!
*When it ends with -masu, the 'u' is often silent unless spoken formally. Generally it's pronounced as 'mah-s'