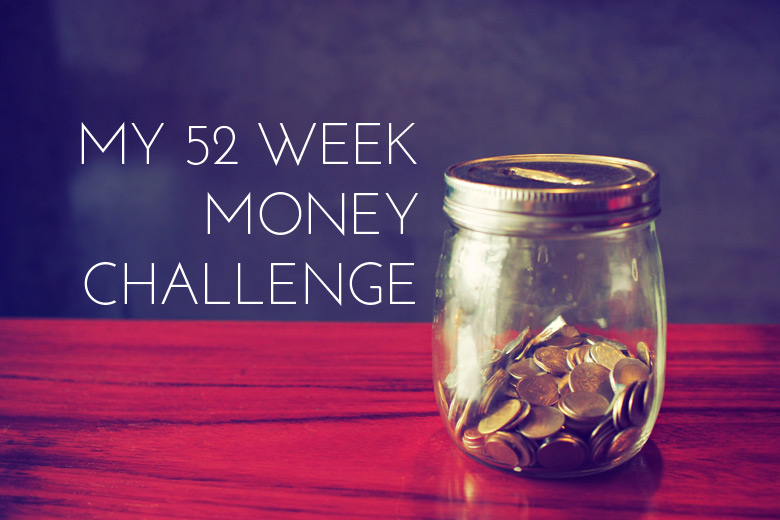 I'm not sure when it was that the 52 Week Money Challenge came about but I know that it became very popular last year. Many bloggers and YouTubers were jumping on the bandwagon and after watching one too many YouTube videos on this subject, I decided to give the challenge a go as well. I discussed my intention for the challenge with LeGeeque and she showed me this article that was written by a blogger which was on the reverse version of the 52 Week Money Challenge and why the original challenge doesn't really work.
Before I talk about my experience with the challenge, I thought I'd give you a brief description of the challenge. It's essentially a money saving project where you save the amount of money corresponding to the number of weeks in the year. For example, on the first week of the year, you'll save $1. Second week, $2. Tenth week, $10. On the 52nd week, you'll save $52. You get the gist. That's the basis of the original 52 Week Money Challenge.
I didn't end up doing the original 52 Week Money Challenge but did the reverse version instead because come December, it will be a lot of money to save, especially on a month where I'll be spending the most. It made more sense to me to do the reverse version and to start saving $52 on the first week of the new year, $51 on the 2nd week and so on.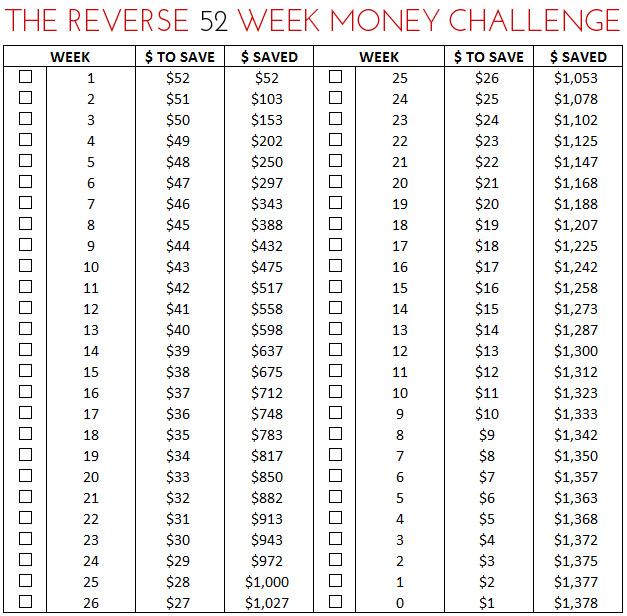 A lot of people who did the challenge saved the money physically in a jar or money box. I started a new bank account called "The 52 Week Money Challenge" account because 1) it was easier for me to set up automatic transfers to the account and 2) I'd be able to accrue interest. Of course, given that it's not a lot of money to begin with, the interest accrued isn't going to be a lot but hey, something is better than nothing, right? Also, when it came towards the 30th week, I changed the rules of the challenge and ended up saving $30 a week up to the 52th week instead of going down the week number.
By the way, the 52 Week Money Challenge isn't the only way I save money. I have money saved from my income every month which goes to another account separate from the challenge. That's not to be touched and is for emergencies only. The extra savings that comes from the 52 Week Money Challenge would go towards funding a new bag.
Y'see, I'm a bit of a bag lady. As much as I love makeup and all that, I love bags even more. Admittedly, I do buy a 2-3 each year and have run out of space for them in my small home. So, on January 2014, I set myself this 52 Week Money Challenge to only buy ONE bag when the challenge is over. As you can imagine, it will be quite an expensive bag but it will only be one bag nonetheless. I'm not to buy a single bag throughout the entire yet until the challenge is over. It doesn't matter if a bag is only $10; I cannot buy one.
It was a challenge of perseverance because it was tough looking at so many gorgeous bags during the mid-year sale and not being able to buy a single one. Thankfully, I had LeGeeque as my personal cheerleader who told me to keep my eyes on the prize. It was hard. I know it sounds really frivolous ("geez, it's just a bag!") but for someone like me who loves new bags, it was very hard to say no to new ones. It's like new and gorgeous makeup that you really, really want but cannot get. Not because you cannot afford to but because you've set yourself a challenge not to. Even if it costs only $10.
The challenge officially ended on 4 January 2015 for me and to tell you the truth, the thought of completing the year-long challenge felt pretty damn good. I haven't gotten anything with the money I saved yet; in fact, the thought of persevering and not giving in to temptations throughout the year made me feel even more excited than getting the actual bag. It taught me a big lesson in perseverance. It could be a bag, it could be money towards a holiday, it could be savings towards a house, towards your kids' education, etc … the point is, if you wanted something that badly, you'd work even harder towards it. And I did. It became more of a life lesson than just a challenge to get a bag.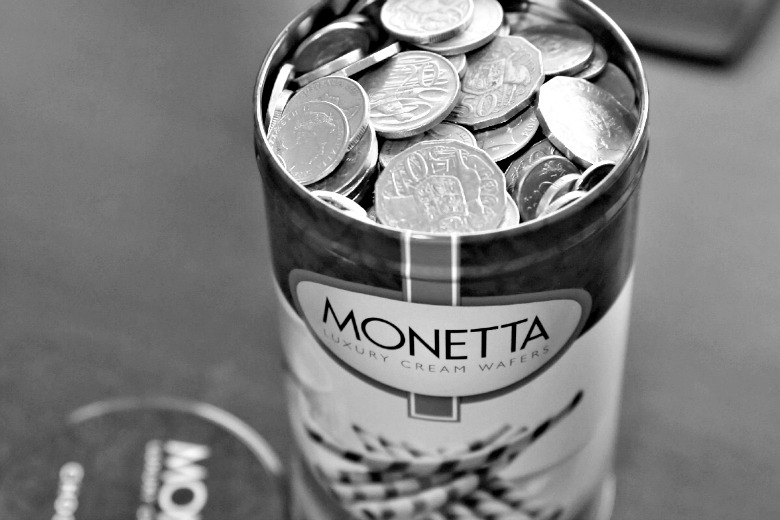 This isn't part of the money challenge but I have a biscuit tin of loose change that I added to the bag fund as well. I hate carrying loose change with me so at the end of each day, I'd empty my wallet of coins into the biscuit tin. When the tin is full, all I have to do is deposit those coins into my bank account. I didn't even realised that I saved about $500 in loose change alone!
I haven't gotten the bag yet as I'm still deciding on which one to get but when I do, I'll definitely show you. Will I show it off? HECK YES. I worked damn hard for it. 😛
I highly recommend doing the 52 Week Money Challenge or any sort of money-saving challenge this year. Give yourself a goal to save towards. E.g. say you want to save an extra $1000 a year and treat yourself to something lovely by the end of it. If you tend to spend a lot of money on makeup, stop buying new makeup for one year and then treat yourself to one super fancy item when the year is over. Keep your eyes on the prize and don't give in to temptations mid way. That feeling of achievement at the end of the challenge is absolutely exhilarating.
I've started a new 52 Week Money Challenge for 2015. If you're doing the challenge too, come join me and we'll hold each other accountable. Remember to keep your eyes on the prize and good luck!
Are you doing the 52 Week Money Challenge or any sort of money-saving challenge this year? What's your goal?