Note from Tine: As most of you already know, I'm currently away from home (who'd have thought? Eh? Eh? 😛 ). This week, I have a few guest contributors who will be sharing their insights with you regarding beauty, health and fashion. These are bloggers and friends whom I highly respect and I'm sure you'll enjoy their posts as much as I do.
Without further ado, I'd like to introduce my first guest to BA. She needs no introduction because she's probably talked to death here now. Welcome LeGeeque!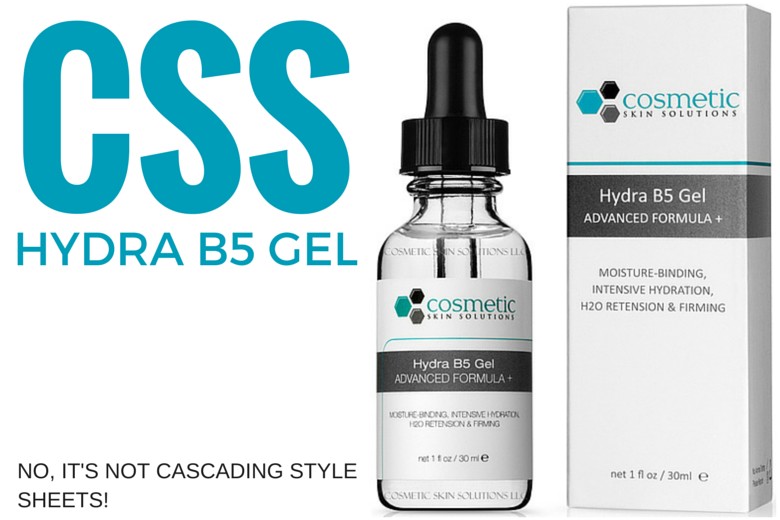 Sorry to interrupt the regular program you have with Tine. You're stuck with the geek today! I'm passionate about all things so many things in the world, I wouldn't know where to start! I love everything pretty, pretty-smelling, technology, leathers, shoes, silks, UI/UX techniques (I devise my own usability testing methodology for kicks and I subject my poor users to them, mwahhahahah), social media platforms and trends, coffees, fine wines, (Melburnian through and through yo) and finally, clean, slick Java codes make my heart flutter with excitement. Forget a cute guy. Give me a well-written, properly-commented chunk of codes, I'd marry the codes.
Thankfully for all of us, I'm not here to discuss the merits of well-written codes. I'm here to tell you this amazing serum I've discovered.
A little background to my skin type. It's normal to dry and dehydrated. It's also so sensitive that I'd get tiny spots or angry flare ups should I even attempt to sneeze wrongly. All fun and games, eh? The trouble zones I have are fine lines across my cheeks. You know the bit when you smile and your cheeks line across? And I have lines down the sides of my nose to my mouth. To be honest, I'm not too fussed about them. These lines are a testament that I've laughed and smiled all 36 years of my life. If that isn't a privilege, I don't know what is.
I do know, however that I need to pack some high-powered hydration serums into my am and pm regime. Somehow, whatever I've been using doesn't seem to work in the long term. I've used Hydraluron by Indeed Labs and I've tried the elusive and annoying-to-locate Dr. Lewinns S8 Super Hydrator gel to varying degrees of success.
On certain days, my foundation would be soaked up by my thirsty skin yearning for any bit of moisture available. By the end of the day, there will be nothing left on my skin. Just tired, dehydrated, line-y skin to go with my tired, exhausted mind. And this is after I've primed and prepped my skin with a hydrating primer.
However, all that came to an end when I discovered this no-fuss, unfancy, unassuming jar of hyaluronic acid made by the folks over in Cosmetic Skin Solutions. Hydra B5 Gel Advanced Formula +. As preached by most beauty geeks, hyaluronic acid is the magic that increases moisture-binding capabilities of the skin.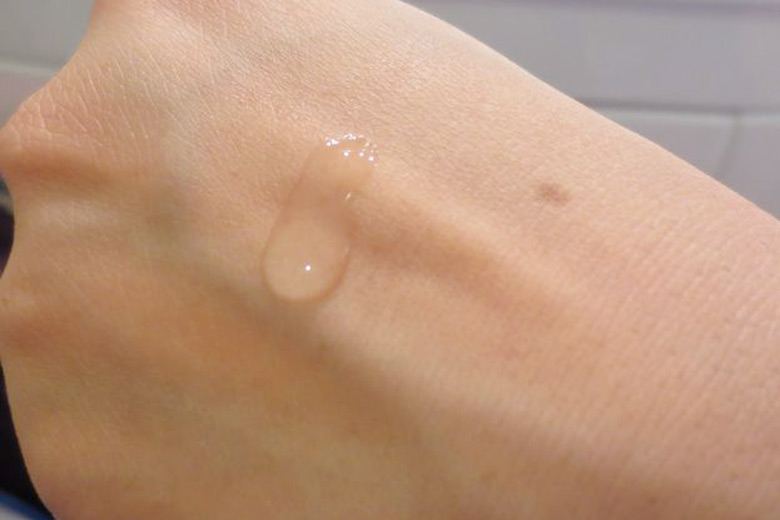 I love that it is so fuss-free in packaging because to be honest, I'm at that stage where glitzy and pretty packaging no longer really excites me. I just need a product to work! In other words, cut the chase, cut the BS and just get me something that works! It comes in a clear glass jar with a dropper. Top marks for hygiene there!
The product is aptly-named 'gel' so it is a little slippery and silky. I love the silkiness because it does not drag my already line-y skin. It dries rather quickly as well so you don't have to wait long before you layer your skin with other products.
For my dry and dehydrated skin, I use about 4-5 drops of this every morning and evening. I must admit the results were not immediate because to be honest, what is?
I've been using it consistently for 2 weeks before I saw any effects:
Softened lines in trouble zones
Softer skin in the mornings. My jaw line gets pretty rough in the morning but this makes it soft and smooth
Amazingly, my foundation stays put the entire day. If anything, there's a glow (oil?) as the day wears on. Unlike some lucky women, I work in a predominantly-male area. So, no compliments on my skin there. (I should sport a 'stache in one day to see who notices!)
But, most importantly, NO BREAK OUTS! Not one single spot reared its ugly head!
I was so impressed by this little jar of wonder I immediately preached and sang its praises to ANYONE WHO WOULD EVEN LISTEN TO ME. My first victim was my other half who has oily, combination and break-out prone skin (what a pair we make, eh?). I got him to ditch his fragrance-laden moisturiser from Biotherm (ick!) and give this a whirl.
After a couple of weeks, he was ready to file a divorce with Biotherm. YES! MISSION ACCOMPLISHED! He did not suffer any break-outs. He loved that it dries down quickly and keeps his skin hydrated but not add any unnecessary oil to his already oil-slick skin.
I absolutely adore this unassuming bottle of wonder. There are other goodies packed into it as well like the B5 but I do think the magic is in the hyaluronic acid to boost hydration in my skin.
This little bottle of wonder comes in a regular 1fl oz for $29.85 but we both love it so much that I've already ordered a professional-sized one for $54.85 with double the amount of product. Shipping is a little hefty at $15.35 with USPS. It takes about 10 working days to reach me in one opposite corner of the world. As far as I know, CSS' website is the only place one can pick this up.
What I like about it: It works as promised. No fuss, no muss.
What I dislike about it: Rather hefty and lengthy shipping.
Who will like this: Anyone who wishes to boost hydration and moisture to his/her skin.
For those who are into ingredients, straight from the website:
Full Ingredients: Water/Aqua/Eau, Pantothenic Acid (Vitamin B-5), Hyaluronic Acid, Phenoxyethanol.
And for those who are concerned, Cosmetic Skin Solutions is bunny-friendly (i.e. no animal-testing) and it's free of parabens and all icky stuff.
Addendum: I got rather ill over Christmas so no partying for me. I made up for it by going a little mad tasting the wines I got as Christmas gifts. No new lines, no dehydrated skin and I have this to thank for!
Another note from Tine: I've tried samples of this and I can attest to LeGeeque's raving review of the CSS Hydra B5 Gel. It gave my skin instant hydration and felt very boing-boing the very next day. Since my usual hydration serum, the Dr Lewinns' S8 Super Hydrator is so bloody hard to find these days, I'm switching to this serum instead. At least I know I'll have someone to share shipping fees with!


LeGeeque, fondly dubbed a magpie for her love of all things shiny (not to be confused with the Collingwood Magpies) and has an insatiable addiction to designer. Passionate about politics, environment and Android/Oracle/Open source development. May be bribed with fine alcohol, coffee, yarn, beauty products and of course, aforementioned designer accessories. She often forgets that she blogs at
Unconventional Geek
.