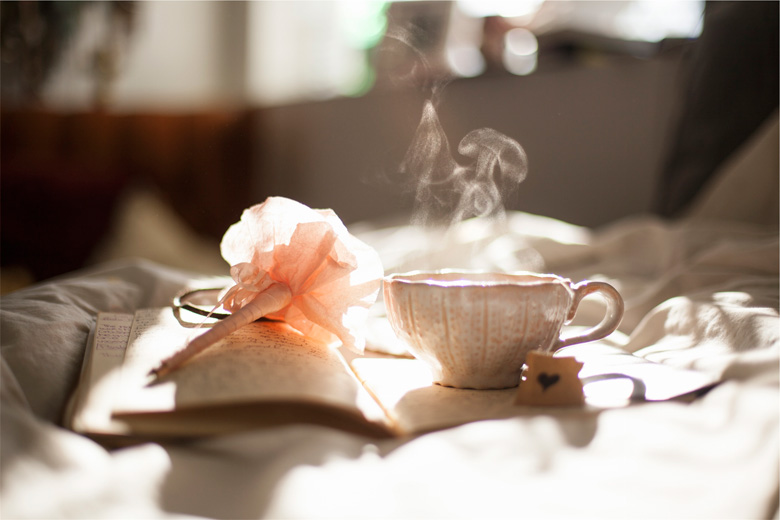 Happy Friday, folks!
As I settle back home with a much-needed cup of good, strong coffee to tackle the almighty task of unpacking, I pondered on some of the things that I've learned through the holiday. Yes, I do that from time to time as my mind wanders to goodness-knows-where.
I mentioned this when I blogged about a fantastic hydrating mask yesterday but I had issues with my skin when I was in Malaysia that I couldn't seem to fix until I got home. My skin didn't behave itself during this trip, which meant that I have my work cut out for me now that I'm finally back home. Thankfully, it's on the mend now albeit slowly.
As I looked back on my trip, I realised that there were some lessons on beauty that I've learned, not only from this trip but from my previous travels too. Even though most of these lessons were learned the hard way, with experience, I'll know what to do and not to do in future.
1. No makeup when heading out? No problem!
I don't have to wear a lick of makeup (not even foundation or BB cream) when I leave the house and that's okay. Yes, my skin may not have looked and felt its best yet I didn't feel the need to have to cover my skin up with makeup. Of course, those surrounding me may beg to differ but hey, it's my skin, not theirs. Right? 😛
2. Hot and humid weather? Still gotta keep your skin hydrated!
It doesn't matter how bloody hot and humid Malaysia is; my skin will get very dry and dehydrated from travelling and it will stay that way for weeks. I finally realised that I also need a hydrating serum on top of my usual serum, even when I'm travelling. I've never needed to bring an extra serum with me when I travelled before but it looks like I'm going to have to from now on. Oh boy.
3. Shorter hair now? Hello more frizz!
My hair will continue to be frizzy despite of its length and style. In fact, now that my hair is much shorter than before, the frizziness and volume have doubled in high humidity. I'd look like a mushroom head most of the time if not for my trusty flat iron. I'd cry if it broke down halfway through the trip.
4. More of that hot and humid weather? Don't forget the body lotion!
Even though the weather can be hot and very humid, my skin (body) still needs plenty of body lotion. I thought I could skip on it given that the weather isn't dry. My skin (now dry and scaly) strongly disagrees.
5. Prices on beauty products increasing? Think twice before stocking up!
With the addition of the 6% Malaysian GST in April, sales assistants at beauty counters will encourage you to buy more of your favourite beauty products to stock up before the price increases. Mum was coerced into buying more of her favourite Sulwhasoo skincare to stock up and I was asked to do so as well with any of the skincare products I'd stock up whenever I'm in Malaysia. I thought hard about it and declined because who knows if I'm going to want to continue using the same product a year down the road? What if I discovered something better? Stocking up just to beat the price increase may not be the answer especially since the products do expire after some time. I once stocked up on a moisturiser I really liked at that time but fell in love with something else a few months later and ended up neglecting those stocked up products. They're still sitting in my beauty cupboard unopened 2 years later.
6. Someone else knowing your skin/hair more than you? Really?
Beauty treatments like hair styling/treatment, facials and massages are relatively cheaper in Asia compared to Australia so it's natural to want to book a beauty treatment or two. However, always remember that YOU know your skin and hair best, not the beauty therapist or hair stylist. Don't be coerced into getting blackhead extractions you don't need (this can irritate and even damage the skin), paying more for unnecessary (usually overpriced) treatments or worse, be made to feel bad that your skin/hair is not up to par (therefore you'll "need" extra treatments i.e. pay extra $$). This is a lesson I learned when my thick hair is, while appreciated in Australia, condemned in Malaysia (I'm told that I "need" permanent hair straightening to flatten my hair). I was told that my skin was so bad, I needed additional, super expensive treatments to "guarantee to make it better".
Sorry for the ranty tone of the post but even I irk myself sometimes. These are expensive lessons to learn and it will take time for my skin and hair to right themselves again. At least I now know what to do and not to do. You'd think that I'd know more about my own skin and hair but you know the silly buggers; their conditions can change at the drop of a hat.
Are there any beauty lessons you've learned lately? Something you haven't known before but wished you have?