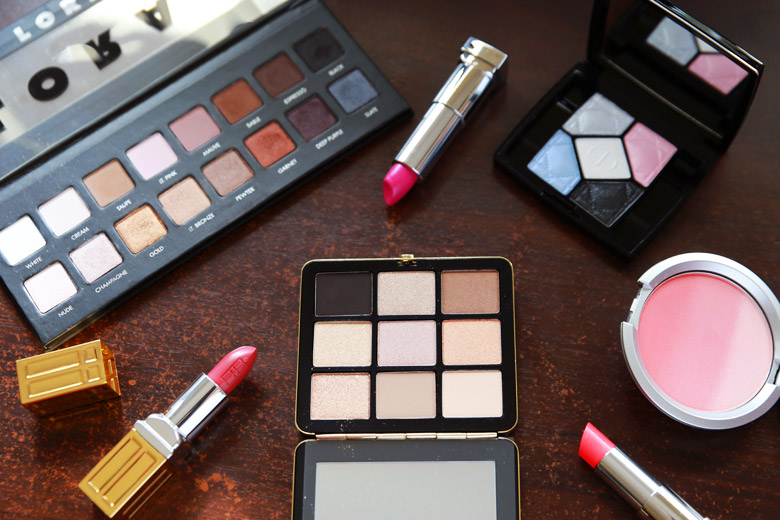 I'm sure y'all know by now that I've become a bit of a YouTube junkie now and have been consuming beauty videos like there's no tomorrow. Recently, a lot of videos and even blog posts have been on autumn/fall makeup tutorials (if they're based in Australia or New Zealand) or spring makeup tutorials (if they're based anywhere in the Northern hemisphere). Autumn makeup tutorials feature a lot of warm, dark, muted tones and spring makeup tutorials feature a lot of pastels and pink lippies.
This made me wonder – does your makeup routine change with the change of a new season? Does it become warmer in the colder months and brighter in the warmer months? Or does it remain the same?
For me, unfortunately, I'm a bit of a boring ol' fart. I stick to what works for me and what works for me are warm colours. It doesn't matter if it's summer; I'll still be sporting bronze-y eyeshadows. If it's winter, I'll be wearing bright lipsticks.
While my eye makeup is very predictable throughout the year, I do change my blushes and lipsticks when there's a change of seasons. The rebel in me likes to do the contrary – I'll wear soft colours in summer and bright colours in winter. Weird, right?
The colder months are already dreary enough; I'd rather wear something bright to perk my complexion up on top of all the black I usually wear. Bright nail colours, bright coral/red/fuchsia lips and a lovely strong blush are my choice of colours for the colder months. As much as I adore burgundy lips on others, it's not a good look on me so I stay away from that. I don't really wear pastel makeup so that's out the window for spring.
I like to stick to what works for me and if a lovely bright lip colour looks good on me, I'm happy to wear it any time of the year. Like I said. Boring ol' fart. 😛
What about you? Does your makeup routine change when the season changes? If you live in a tropical country with just one season, do you find your makeup choices changing with what's trendy at the moment?