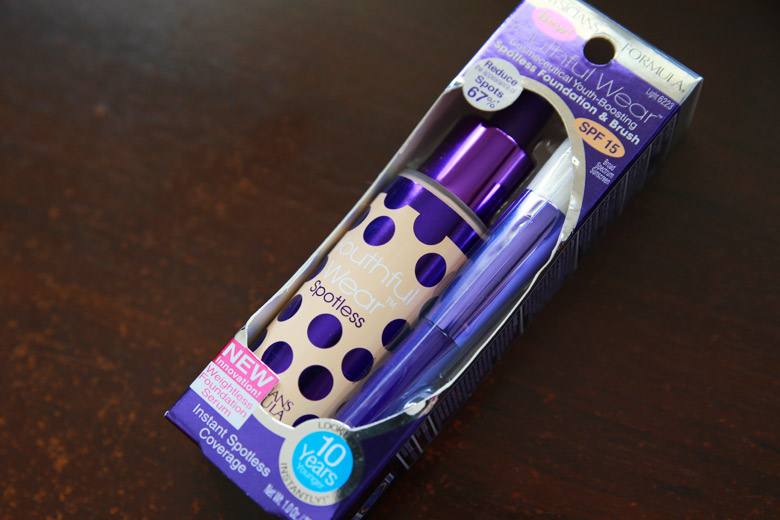 A couple of weeks ago, I wrote a post on a guide to shopping on iHerb and the 10 things/brands I recommended getting from the website. One of them is Physician's Formula. Now I know that we can get Physician's Formula here in Australia (they're available at Priceline) but if you look at the price difference, you might be inclined to get the cosmetics on iHerb instead.
In my last iHerb haul, I picked up a Physician's Formula Youthful Wear Spotless foundation. I've read mixed reviews about this foundation and I thought I'd like to give it a go as well.
It's rare when foundations come with a makeup brush but this one does. And you know what? It's not a bad brush too!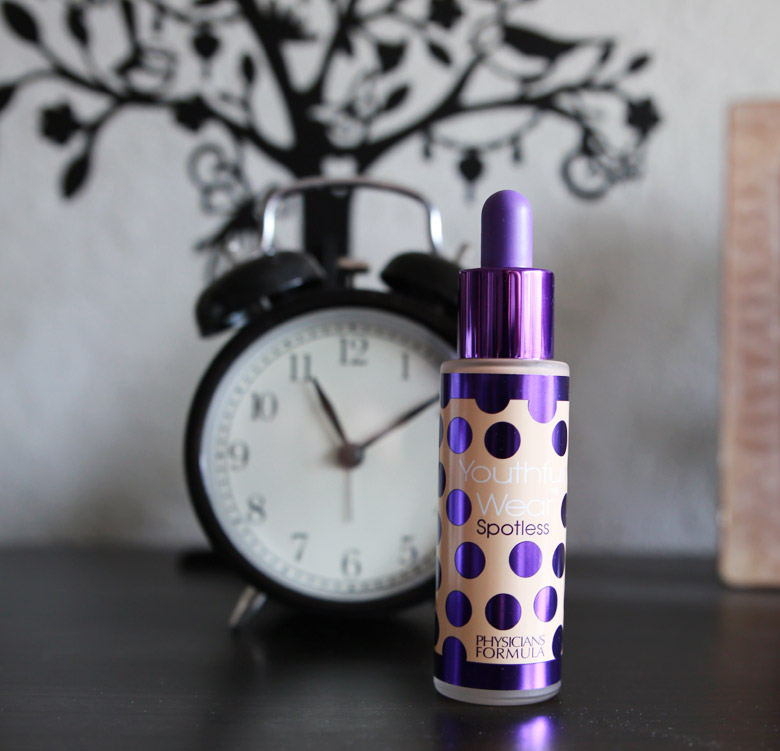 The Spotless foundation is a liquid-to-powder foundation. It doesn't sound like it at all; most liquid-to-powder foundations are very watery and when you shake the bottle, it would sound as though you're shaking a bottle of water. It's not the case with the Spotless foundation. The texture is creamier than most liquid-to-powder foundations but it's still very light nonetheless.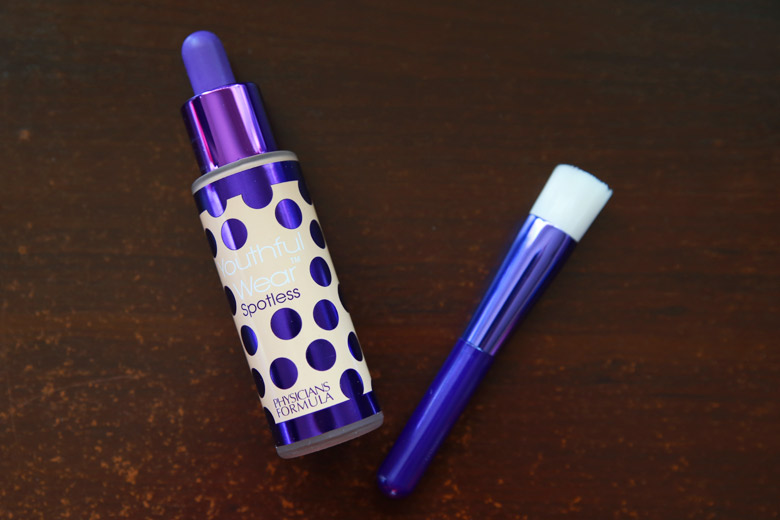 In terms of the packaging, I think it's spot on. I love that it comes with a proper dropper to dispense the product and it isn't fiddly. Plus, the polka dots on the bottle are pretty cute!
It blends very well on the skin even with my fingers. The enclosed foundation brush has firmly packed synthetic bristles that makes it easy to buff the foundation on the skin leaving a flawless matte finish. This foundation doesn't sink into my fine lines nor does it exacerbate them, which is a relief. Coverage is about a medium but it's buildable to a higher coverage if desired. I wouldn't say it'll become a full-coverage foundation though unless you want to look like you've got a mask on.
I bought the shade Light, which has a peachy undertone.
The lasting powder is not bad too. I had at least 12 hours of wear with this on before it started to fade on my skin (even so, there was no streaking). This foundation looks even better on the skin after a couple of hours. My skin looked radiant with this on and it's not because of my shiny T-zone!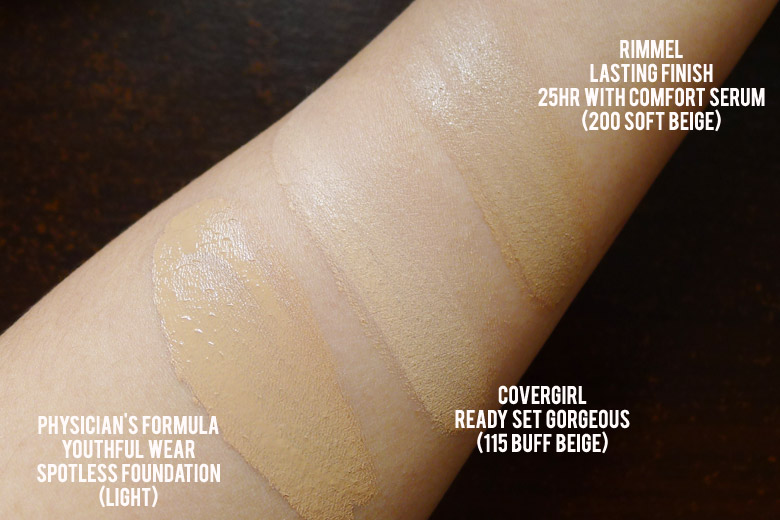 The only thing I don't like about this foundation is the scent. I can't pinpoint the smell but it's not nice at all. It sort of smells like rotten nuts and that's the closest description I can give it. I don't know if all of the foundations really smell like this or that I received a dud in my order. It's bearable on most days but there are times when I thought "nope, gotta pass on this today. Can't deal with the scent".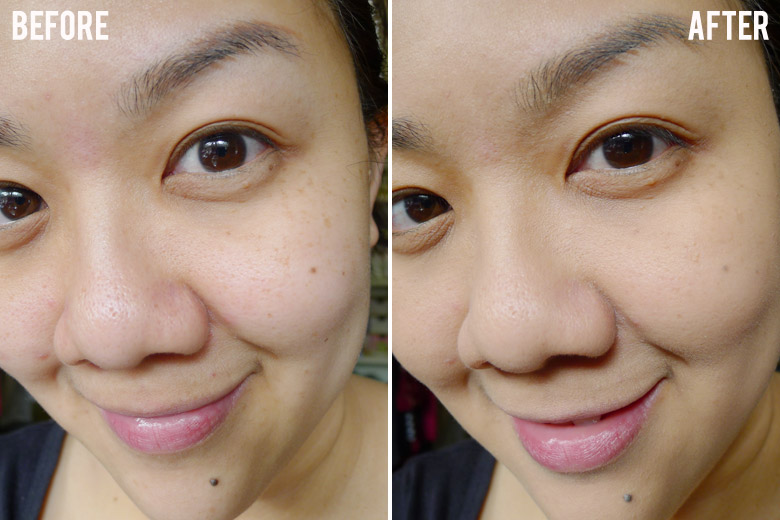 Other than that, I thought it's a pretty spot-on (hah!) foundation. The coverage and finish is lovely; it's not too matte, it's light, it's oil-free and it looks good on the skin the longer you wear it. It suits my combination skin well. Hopefully it's just my foundation that literally stinks and not all of them.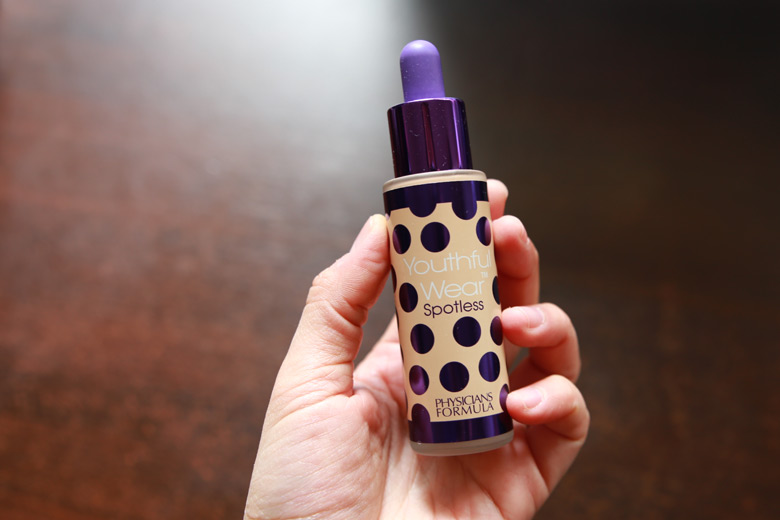 I bought Youthful Wear Spotless foundation from iHerb for US$14.35 (approximately AU$ 18.56). Unfortunately, this isn't available in Australia (other products in the Youthful Wear range will be) so if you'd like to try it out, I say get it from iHerb instead.
What I like about it: Love the packaging and that it even comes with a proper AND useable buffing brush, the texture and finish is good and has good lasting power.
What I do not like about it: The scent. Can't properly describe what it is but I don't like it.
Have you tried this foundation or any foundations by Physician's Formula? What did you think? Yay or nay?
This post contains several affiliate links. By purchasing something via these affiliate links (at no extra cost to you), you're supporting Beautyholics Anonymous, which I highly appreciate. For more information, please read our
disclosure policy
.