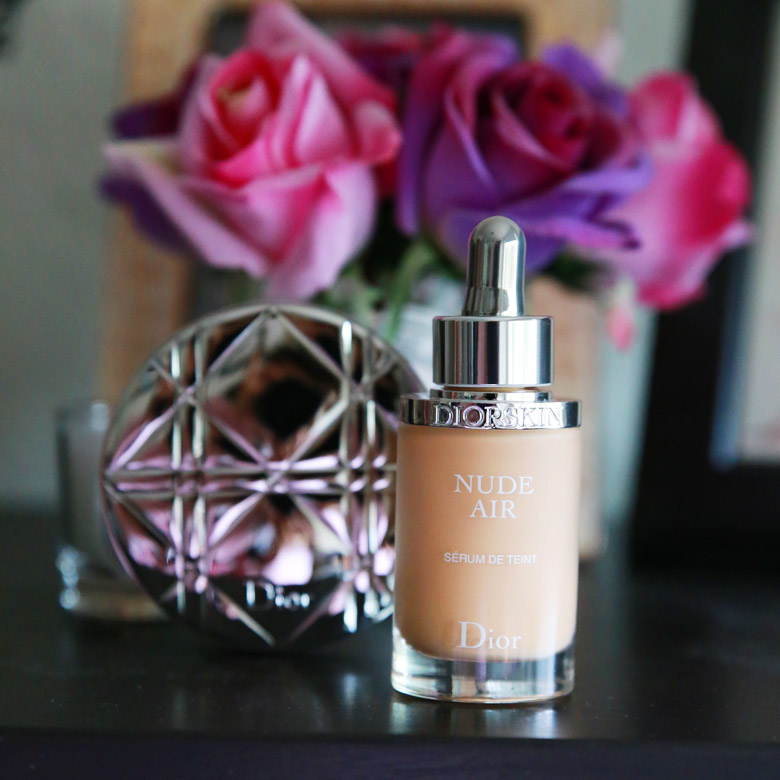 I don't know about you but I'm loving liquid-to-powder foundations. Even though I'm still really liking conventional creamy and lotion-y foundations, there's something about L2P foundations that my skin loves. I've already developed a major crush on L'Oreal's Nude Magique Eau de Teint but like I mentioned before many times, I just can't stand the packaging.
When Dior's new Nude Air Serum de Teint foundation and loose powder landed on my desk for review, I took a look at the packaging and the first thing that went through my mind was "now THAT is how L2P foundations should be packaged!". This foundation is quite highly raved and I was excited to give it a go. I didn't know there was a loose powder in the range too. Ooops. 😛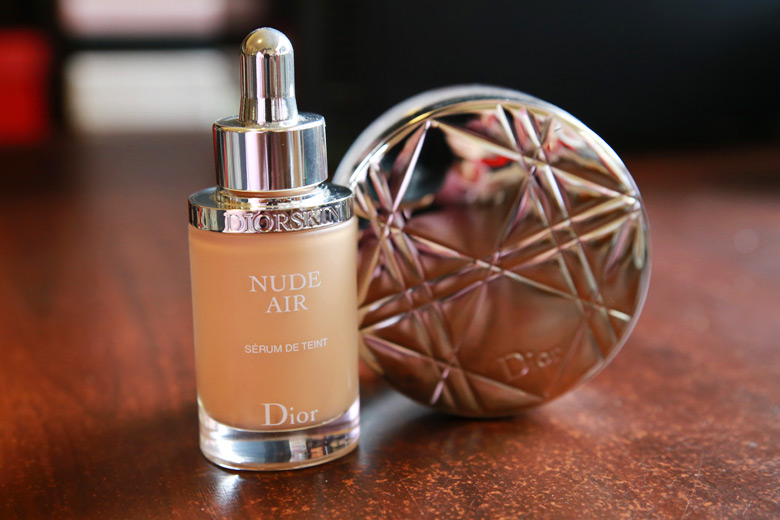 As I expected, the foundation is very watery. You'll need to give the bottle a good shake before using the foundation. I dispense it on the back of my hand prior to applying it on my face but even so, I have to be very careful because it really is like having water on the back of your hand. In other words, it will spill over if you're not careful. I have a spot on my dark carpet to prove it. Sigh.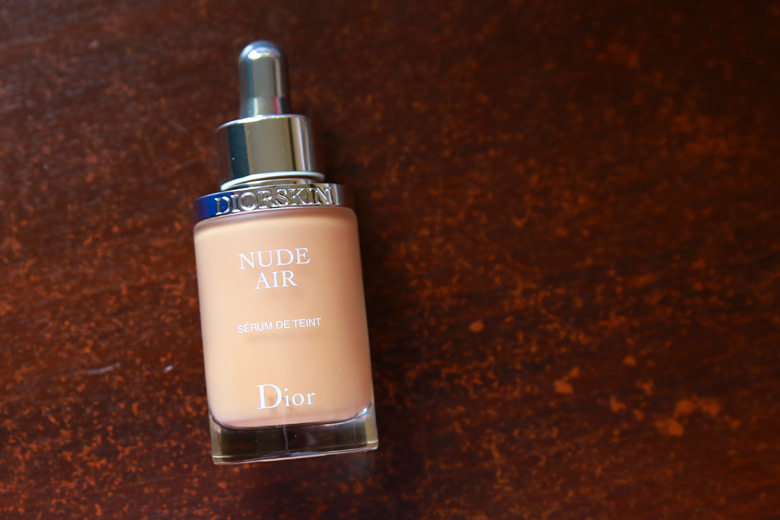 As it's a L2P foundation, it has a smooth, velvety texture that goes on the skin like powder. It's jam-packed with silicones so if you're not a fan of silicone-y foundations, this is definitely not for you.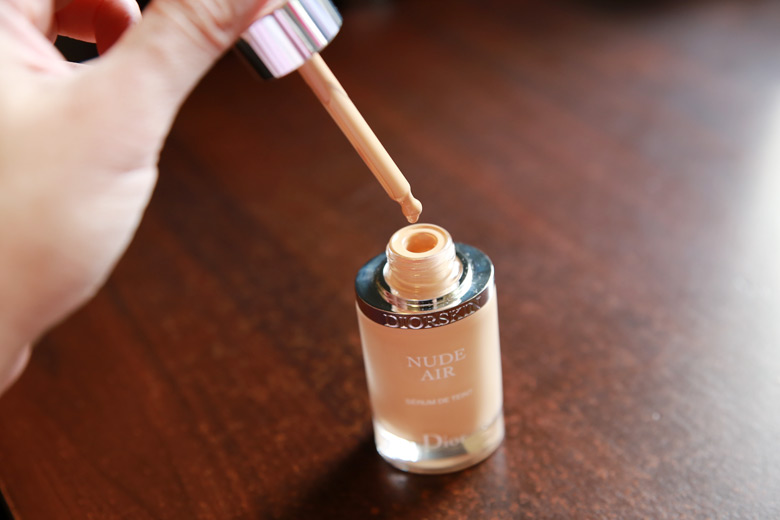 The foundation has a light to medium coverage. I wouldn't say it's buildable to higher coverage because even when I apply more layers, it still looked at most a medium to me. Plus the more layers I add on, the cakier it looks on my skin. Thankfully, this foundation doesn't sink into my fine lines so that's something to be happy about.
The result on my skin: natural and almost flawless. I said almost because it doesn't cover my blemishes unless I use a concealer. But it does look very natural on the skin, sort of like a my-skin-but-better appearance. The lasting power for me is sadly just so so. By the end of the day, having worn the foundation for about 10 hours, at least half of it would have faded.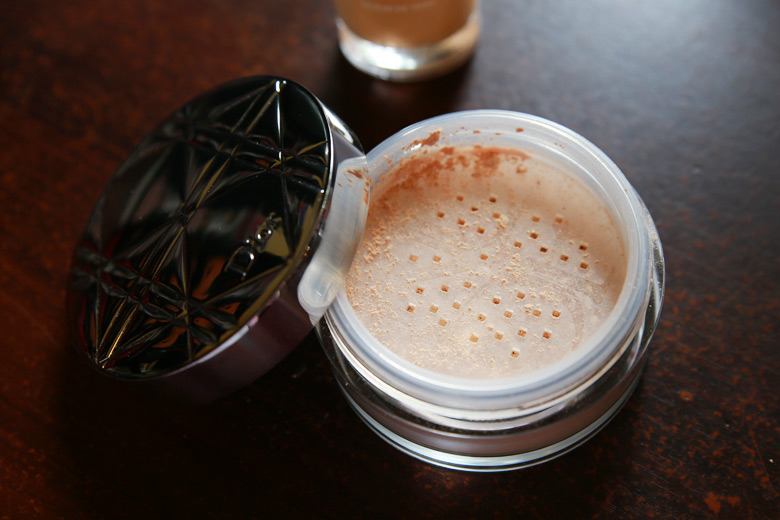 I thought I'd like the foundation more than the loose powder but as it turns out, I actually prefer the latter. It's a beautiful, very finely-milled translucent powder (even though mine is in the shade 020 Light Beige, I find it more translucent than actually giving my skin a colour). A light sweep of it sets the foundation perfectly.
But silly me, I discarded the sticky tape cover that goes over the sift in the jar. I prefer to use a fluffy face brush to apply this instead of the enclosed powder puff but I reckon I'll have to stick with the powder puff instead. The powder goes everywhere without the sticky tape! And I stupidly chucked it. Grr.
Before and after, just the foundation and without the loose powder
All in all, this is a good combo. Even if you use each one on its own, they're good makeup. I would have preferred the foundation to last longer but oh well. I made it my weekend foundation when I don't need to have it on all day and it's more than good enough for me. But if I need to have my foundation on all day without even a hint of fading, I'm afraid I'll skip this.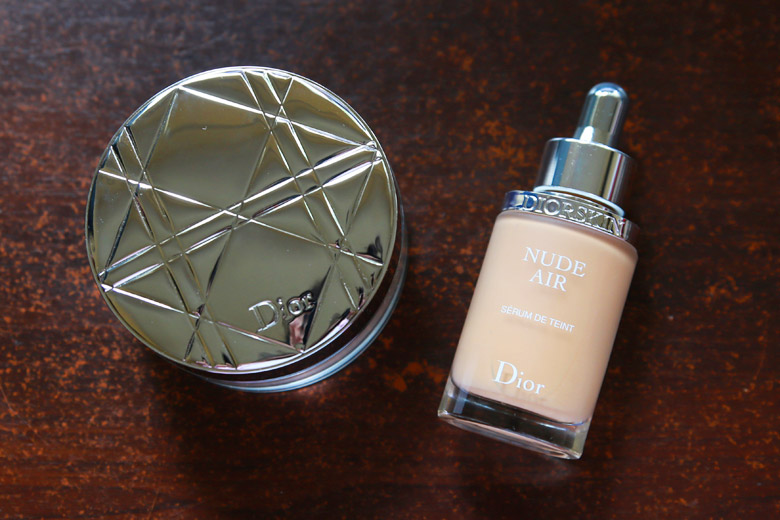 Dior Nude Air Serum de Teint foundation retails at AU$79.00 for 30ml (available in 6 shades) and the Nude Air Loose Powder at AU$86.00 for 16g (available in 4 shades). That large jar of loose powder is going to last me ages!
What I like about them: Not oily, goes on beautifully on the skin, doesn't sink into my fine lines, good packaging. The loose powder is of great quality, very finely-milled, sets foundations well without looking cakey.
What I do not like about them: The foundation doesn't have good lasting power. I have nothing negative to say about the loose powder; it's a beautiful one.
Have you tried any of these Nude Air makeup? Your thoughts? Yay or nay?
This product was provided for editorial consideration. This post contains an affiliate link. By purchasing something via these affiliate links (at no extra cost to you), you're supporting Beautyholics Anonymous, which I highly appreciate. For more information, please read our
disclosure policy
.