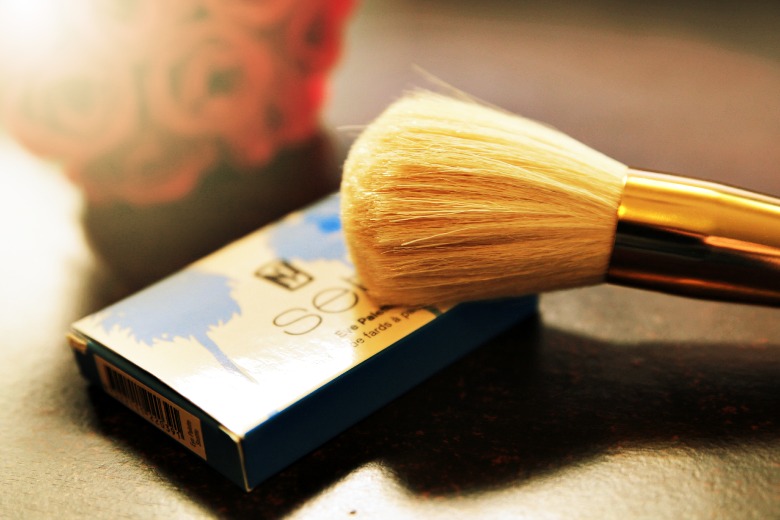 I've been doing a bit of a rummage through my makeup collection and discovered a couple of makeup products that I've kept with me over the years. Today, I thought I'd show you my oldest makeup product which is just too good to throw away. I actually have more but they're in Malaysia so I'll just show you a couple of the oldest makeup products I have in Australia.
Let's go a-walking down memory lane, shall we? 🙂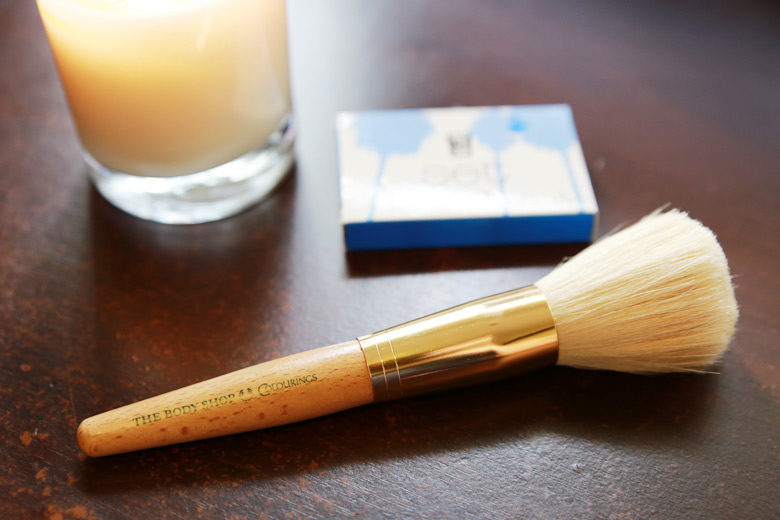 This is The Body Shop Colourings Face/Body Brush and it's by far the oldest item I have in my entire makeup collection (including what little I still have in my parents' home in Malaysia). The Colourings range was discontinued many years ago; some of the products still exist but they've been renamed. I bought it close to 15 years ago when I was studying in the UK. I don't know if The Body Shop UK still does this but back in the day, they would do £1 sales every now and then. I remembered buying my entire makeup brush collection for just £1 each. This was one of them.
I used this for many years and took care of it very well. It's a natural-haired brush and while it's pretty scratchy compared to my newer Hakuhodo ones, it's still surprisingly in very good shape. It just goes to show; it's a good idea to invest in good-quality makeup brushes because if you take care of them well, they can last year for ages.
I don't use this brush any more but looking at it and holding it in my hand brings back a flood of wonderful uni day memories in Dundee (Scotland).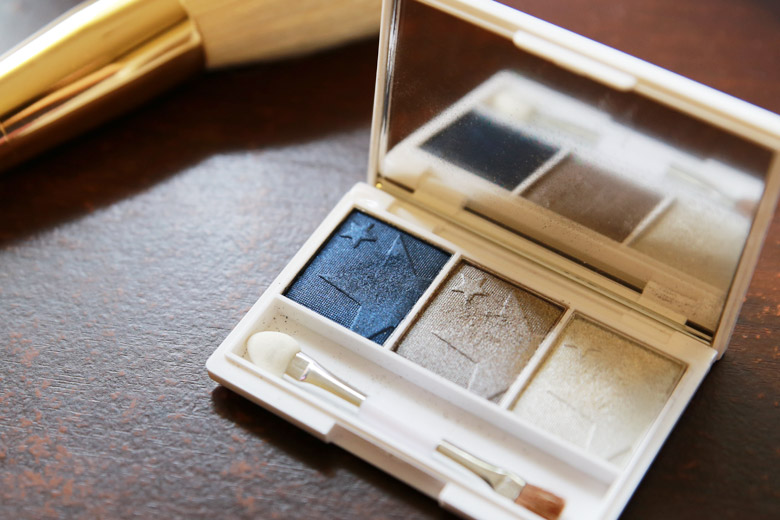 The NP Set Eye Palette is a much newer item but it's the oldest item I still keep in my makeup collection here in Australia. As an eyeshadow palette, it's good (not great) but that's not why I'm holding onto it. This is the very first gift LeGeeque gave me when I moved to Australia. I was jobless and she had only just started hers. Moving to Australia started a very significant chapter in my life with no friends, no job and being a newly married woman, I still had to live with a housemate. In life, there'll be people whom you'll meet who will change your life for the better. Meeting LG changed mine.
It may just be an eyeshadow palette to you but it means a whole lot more to me. I don't use this anymore but I still keep it in its box and safely in my makeup collection.
I hope you've enjoyed walking down memory lane with me. I've chucked a lot of old makeup over the years but there are some that I still keep. I still have a 15 year old Kolor eyeshadow palette I bought from Superdrug in the UK all those years ago. The quality is beyond rubbish but hey, it was my first eyeshadow palette and I'm not about to let it go any time soon. 🙂
What's the oldest makeup product you have in your collection? Why do you still hold on to it?
PS: Many thanks to Makeup Savvy for inspiring this blog post!