Note: This is an image-heavy post.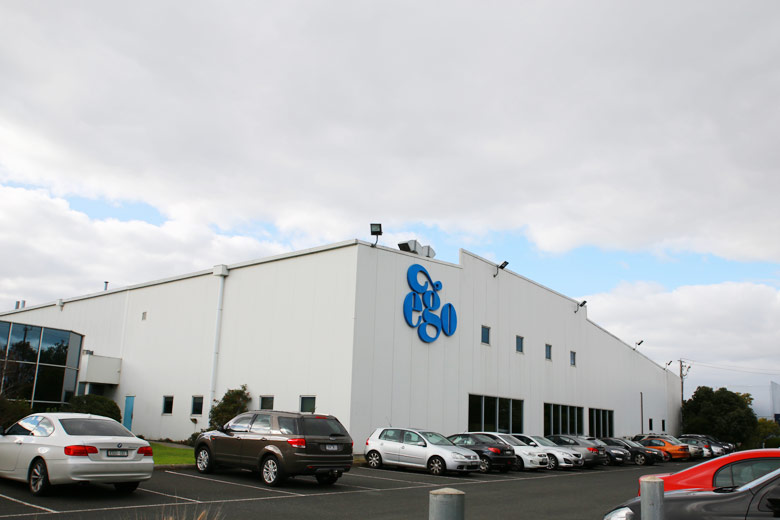 When I started blogging about beauty, one of the items in my blogging bucket list (yes there is such a thing!) is to see how beauty products are made. I've used a LOT of beauty products over the past, oh I don't know, 25 years and one thing I'm always very curious about is to see how these products are actually made.
I used to work in a manufacturing plant when I was living in Malaysia and I know how the manufacturing facilities for semiconductors work. But when it comes to manufacturing skincare, hair care, bodycare and makeup, I'm at a complete loss. It's no wonder that it's the first thing on my blogging bucket list.
A couple of weeks ago, Norlin and I attended an event that was hosted by Elucent. As we were chatting with the PR from Ego Pharmaceuticals, she asked us if we would be interested in a factory tour of their manufacturing facilities at Braeside. I must have shouted yes before she even finished her sentence. How rude. 😛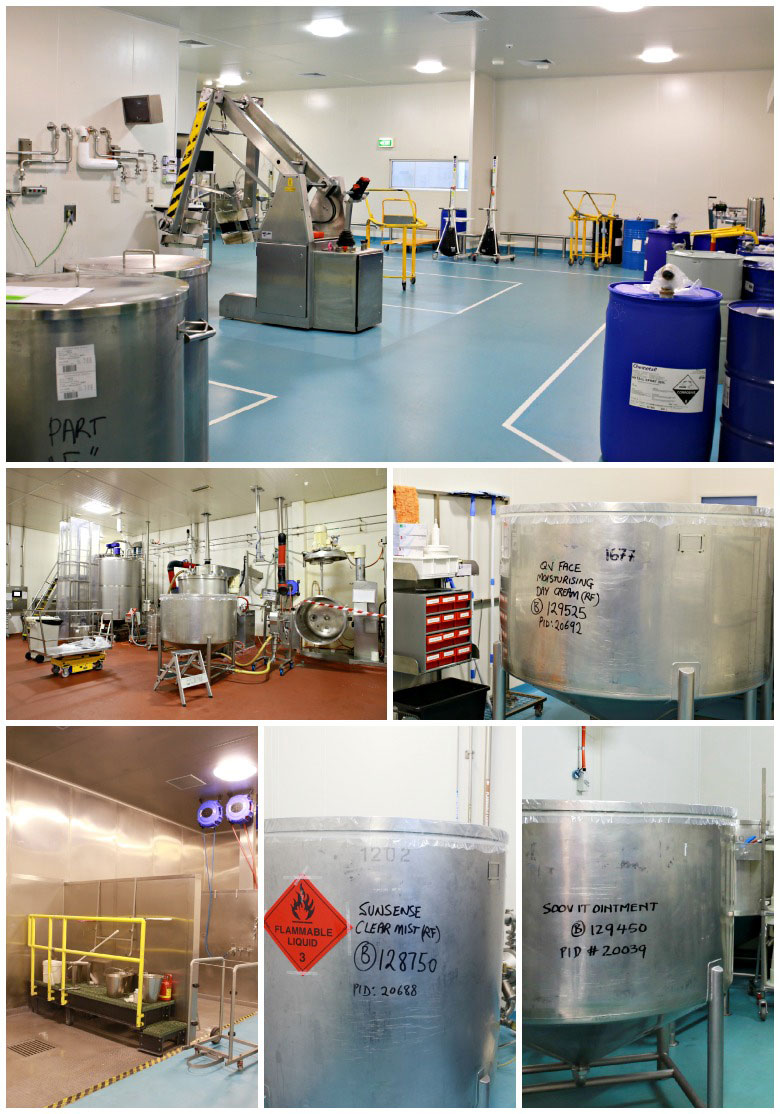 Photography was allowed in the plant but not of the Research and Development department so I took my trusty camera and went a-snapping. Cleanliness is vital; we had to don plastic booties, a visitor's coat and a shower cap before entering the factory. I haven't worn this in a long time since I worked at a semiconductor manufacturing company so it definitely brought back a lot of memories.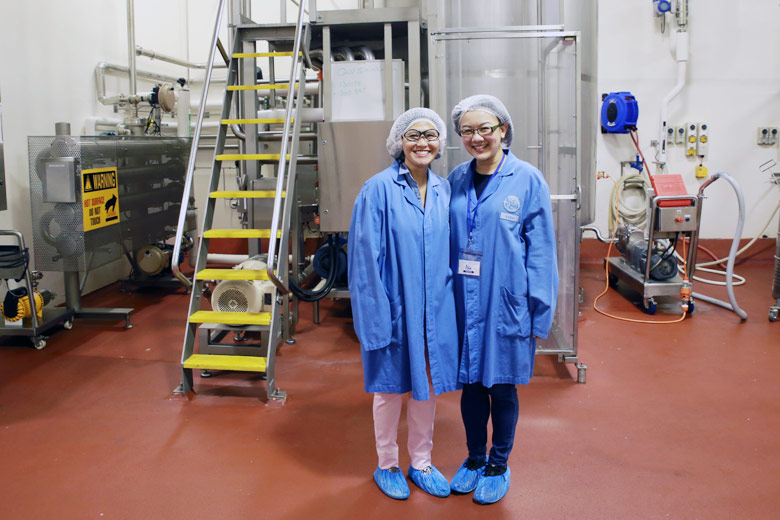 There was a whole lot to take in during the tour and if I were to talk about everything that I learned that day, I'd need at least a week's worth of blog posts to do it so for now, I'll share some of the highlights and pictures with you.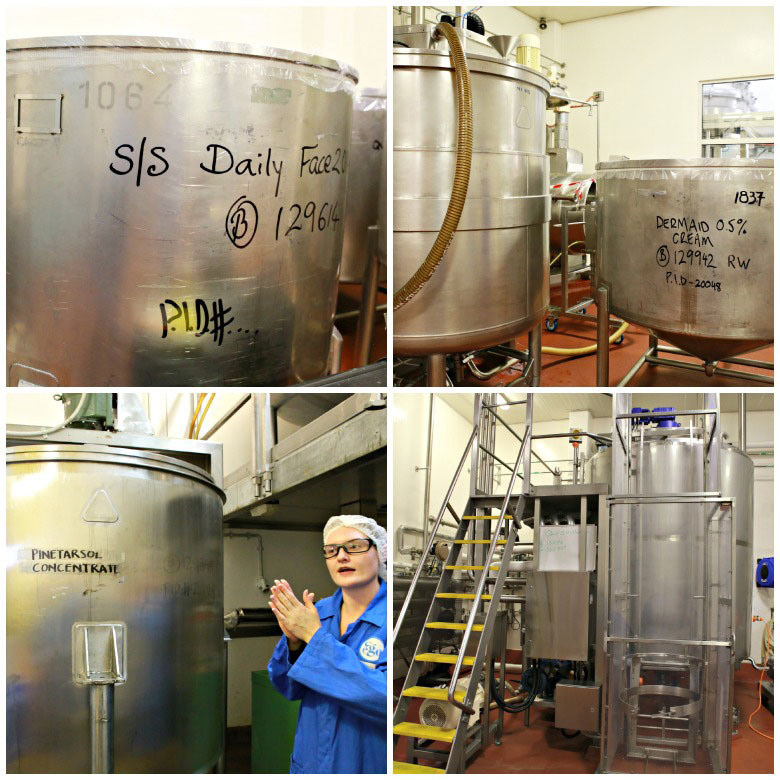 If you're unsure about Ego Pharmaceuticals, the company is the umbrella brand for many dermatologist-recommended brands in pharmacies like Aqium, DermAid, Moov, Soov, Elucent, SunSense, Pinetarsol, QV and many more. The large manufacturing plant in Braeside is Ego Pharmaceuticals' only manufacturing facility in Australia. In fact, it's the only one in the world. It produces products that are not only distributed in Australia but exported to many countries in the world.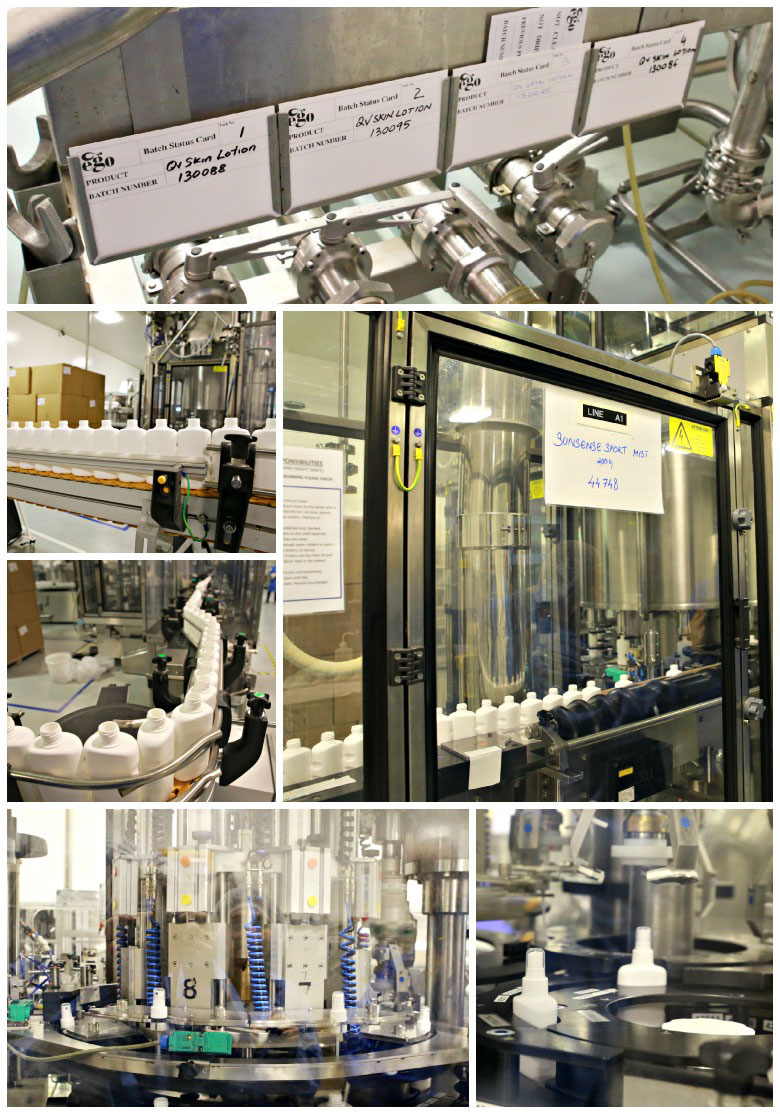 The level of quality control of the products in the plant is impressive. All ingredients go through rigorous testing and so do the finished products. Samples of finished products are placed in high humidity and temperature rooms to test for durability (this is how they typically test for expiry dates; some of the products are tested for up to 5 years).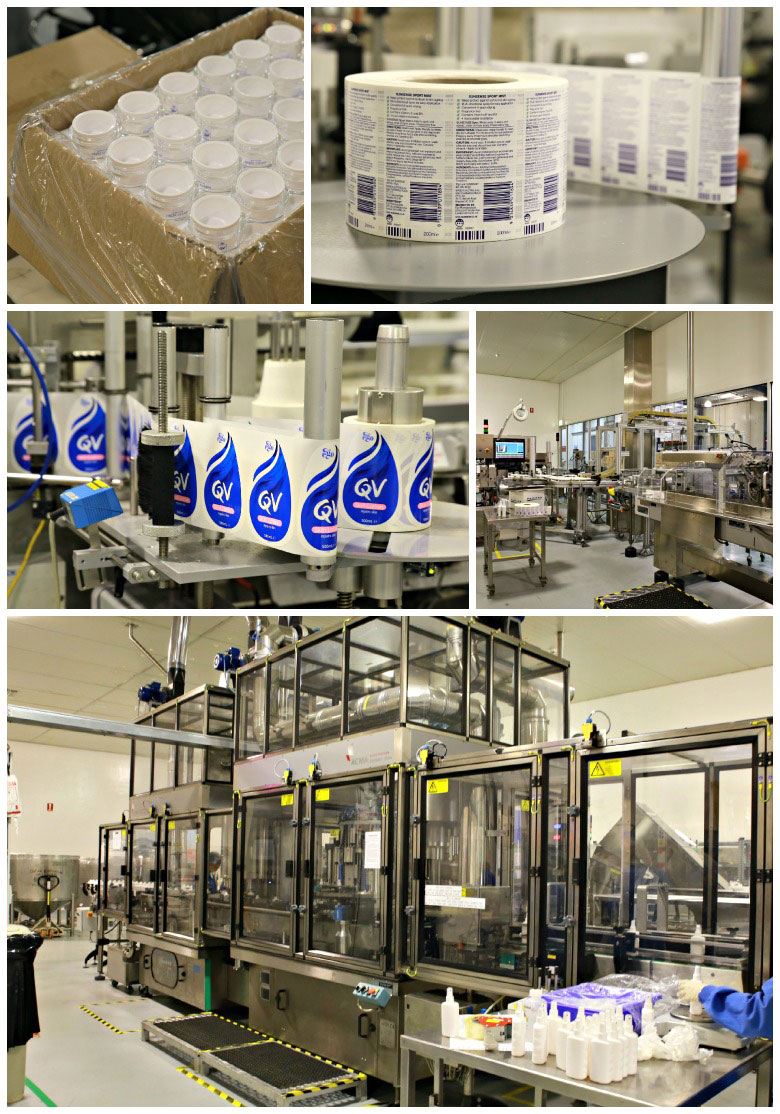 It was very interesting to see large-tonne vats of lotions and creams that would go through extensive pipings to various machines that would, in turn, insert into their respective packaging. Operators and technicians stand by to make sure nothing goes wrong during the whole process. Even though the insertion of product into bottles, jars and tubes is automated with machines, boxing them up still requires manual labour.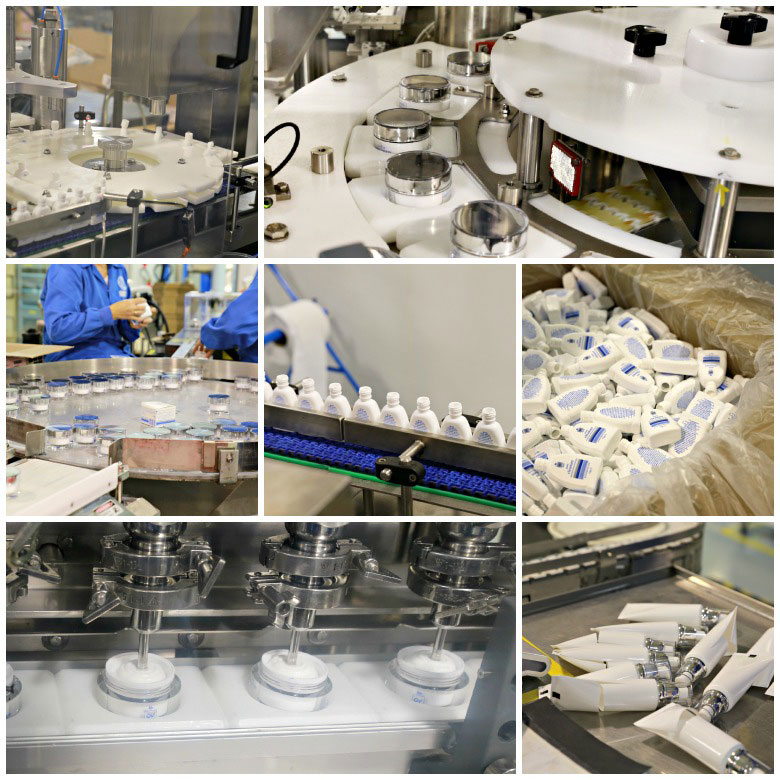 The final room we visited was the packaging room, which also shows the entire line-up of products by Ego. Bottles, tubes, jars and boxes of every size of products manufactured and sold are displayed here.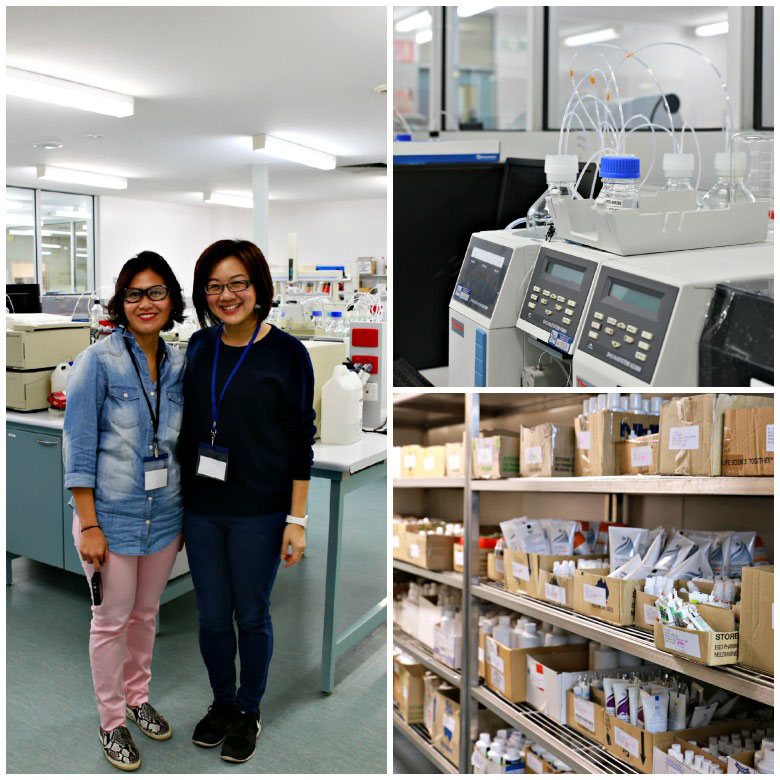 I hope you've enjoyed a little sneak peek into what a manufacturing plant for skincare is like. Ego Pharmaceuticals is a large company; a lot of money goes into the equipment and research. This may not be the same for other skincare brands so do bear in mind that this isn't cut and paste for all cosmetics manufacturing facilities.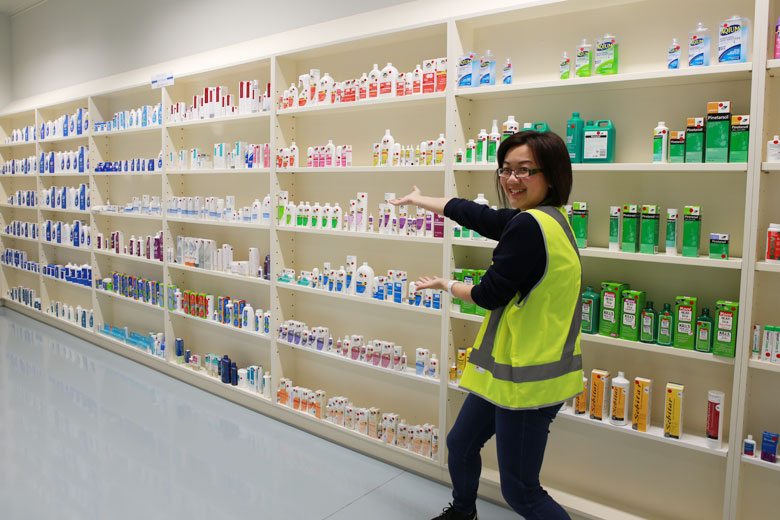 I had a lot of fun seeing how beauty products I use are made. This is one item checked off my blogging check list. My next one would be to see how makeup is made. Hopefully I'll be able to get a chance to do so and you can bet I'll show you how that goes as well. 🙂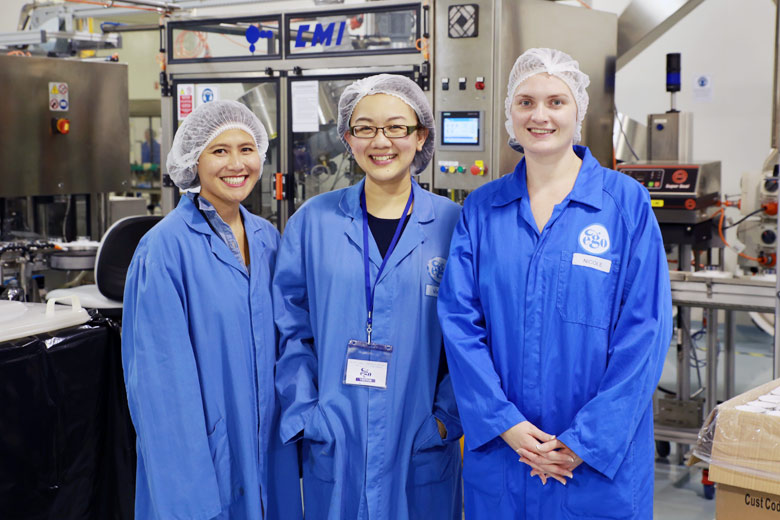 Many thanks to Ego Pharmaceuticals for this amazing opportunity!
If you have any questions about the manufacturing process, let me know in the comments. I'll check with Ego and get back to you!