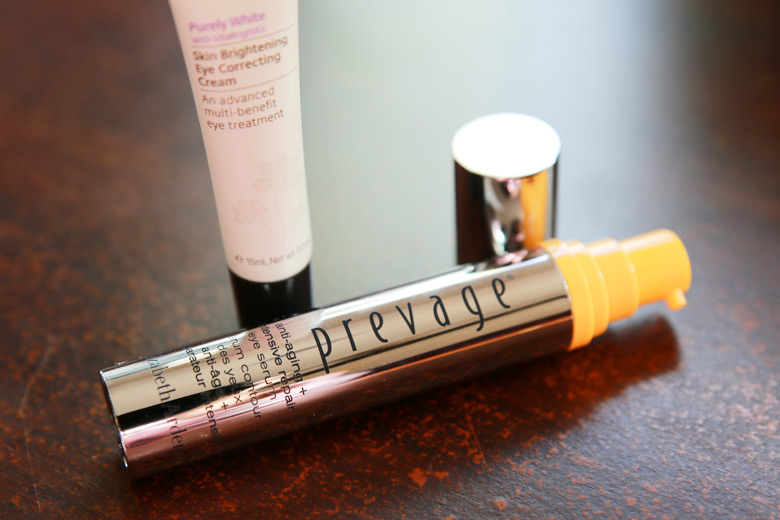 Okay, tell me I'm not the only one who uses two eye creams, one for the day and one for night. Oh all right, normally I wouldn't use two different eye creams but given that the ones I'm current using are so different from each other, it only makes sense that I use one for the day and the other for the evenings.
Stay with me here, people. I swear I have a point.
During the day, I use the Elizabeth Arden Prevage Anti-aging + Intensive Repair Eye Serum. Now normally, I'd happily use one eye cream but this eye cream has shimmer in it. It always baffles me why cosmetic companies would add shimmer (mica) into eye creams because they're so damn unnecessary. I don't want my undereye area to sparkle, thank you very much! Having said that, I must say that for an eye cream, this Elizabeth Arden one is good. It contains idebenone, which helps with all that anti-aging thingamajig (it's a synthetic antioxidant similar to CoQ10). I've noticed a good amount of line-softening and the dark undereye area appears brighter than usual.
I'm happy with that, yet if only it doesn't contain shimmer. I don't like using any skincare products with shimmer in the evenings, so I started using another eye cream for the evenings instead. My evening eye cream, which is Jurlique's Purely White Skin Brightening Eye Correcting Cream, is slightly thicker in texture and does a great job in keeping the delicate area well-moisturised and hydrated. It's not so rich that it would give me millia.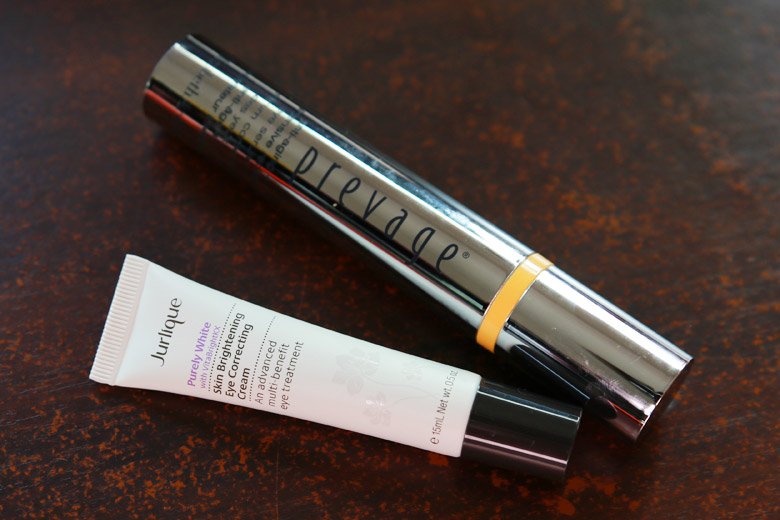 Both eye creams work well for me but to be honest, I'd really prefer to just use one if possible. I like the one by Elizabeth Arden too much to let that one go so in order to keep using that, I have another spare one for the evenings.
Hey, I've got two eyes, right? Using two eye creams – albeit not at once – isn't too bad now, right? 😛
What about you? Do you also use two eye creams like me? Or am I just a little bit crazy?
These products were provided for editorial consideration. This post contains several affiliate links. By purchasing something via these affiliate links (at no extra cost to you), you're supporting Beautyholics Anonymous, which I highly appreciate. For more information, please read our
disclosure policy
.