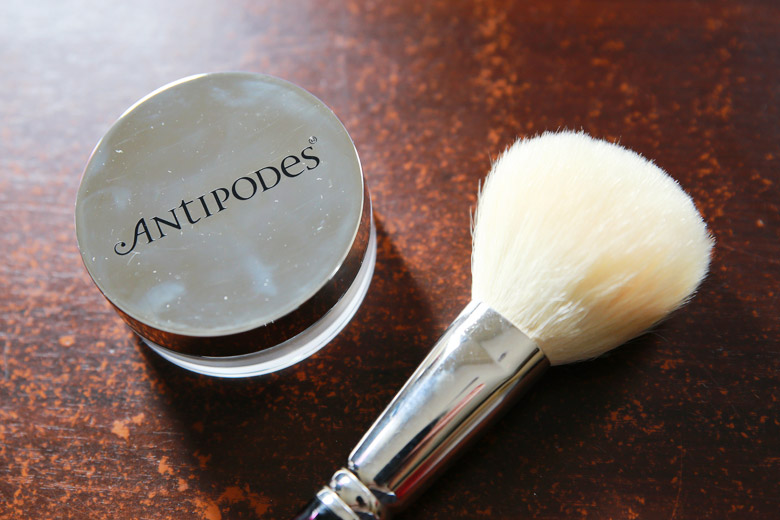 Out of the many drugstore brands there are in Australia, well I don't know if it's just me, but Antipodes sure is an underrated one. I'm surprised that not a lot of people have heard about the brand. They have really good products! I love their Juliet Skin-Brightening Gel Cleanser, their Grapeseed Butter Cleanser is comparable to the very expensive one by Eve Lom and their moisturisers are more than decent.
Yet funny enough that I should say that because I absolutely had no idea that Antipodes doesn't just do skincare. They have a small makeup range too! I had the opportunity to try out their translucent Performance Plus Skin-Brightening Mineral Finishing Powder (otherwise known as a loose powder) and I must say, it's one of the best loose powders I've encountered in a long time.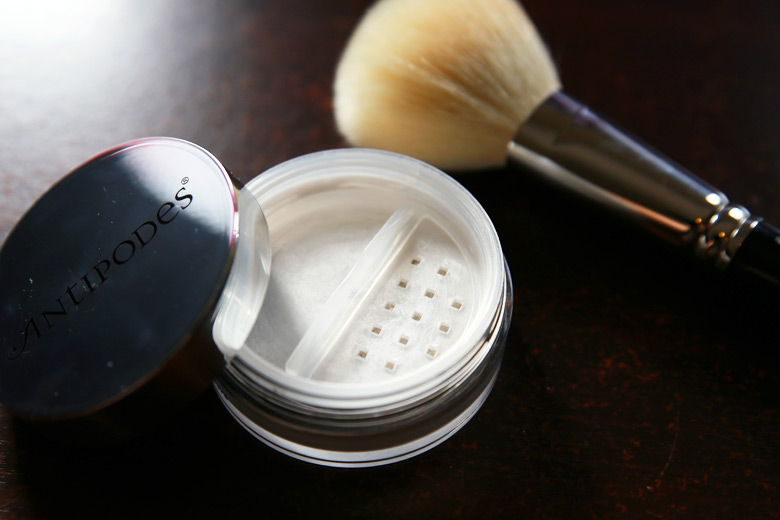 First of all, it comes in a no-nonsense packaging. Even though the silver lid is a fingerprint-magnet, it's light and easy to use. The adjustable sifter is what sold me to this loose powder. Most loose powders I've tried comes with a conventional sifter that is either covered with sticky tape or a powder puff. This loose powder doesn't come with a powder puff, but that's not a problem for me because I don't use one to apply the powder anyway. Once you remove the seal off the sifter, you can turn the plastic cover to close the holes without needing to keep the sticky seal it came with. A lot of high-end loose powders don't even come with this.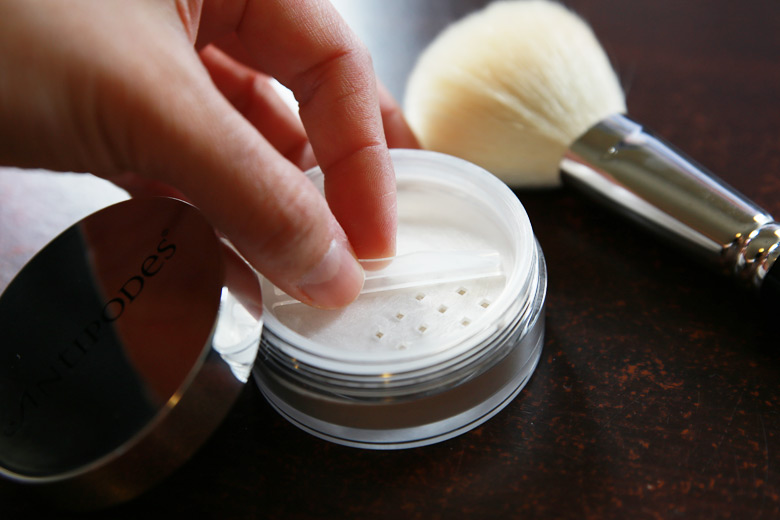 Here's how I apply the powder. I'll expose a couple of holes of the sifter with the adjustable lid, shake a wee bit of powder onto the lid, swirl my fluffy face brush on the lid and apply it on my skin. This way, I control the amount of powder that is applied onto my skin.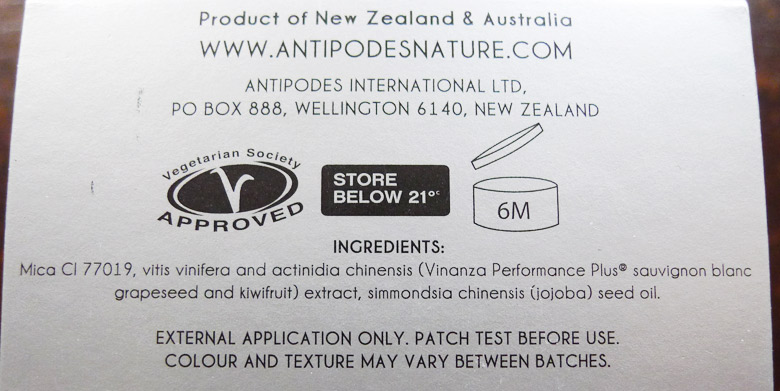 Let's talk about the actual powder. The translucent powder is ivory, almost white but when applied on the skin, it disappears with it, leaving a matte finish on the skin. It makes the skin almost seem satin and not very matte, which is what I love about loose/compact setting powders. The powder is very finely milled and is of great quality.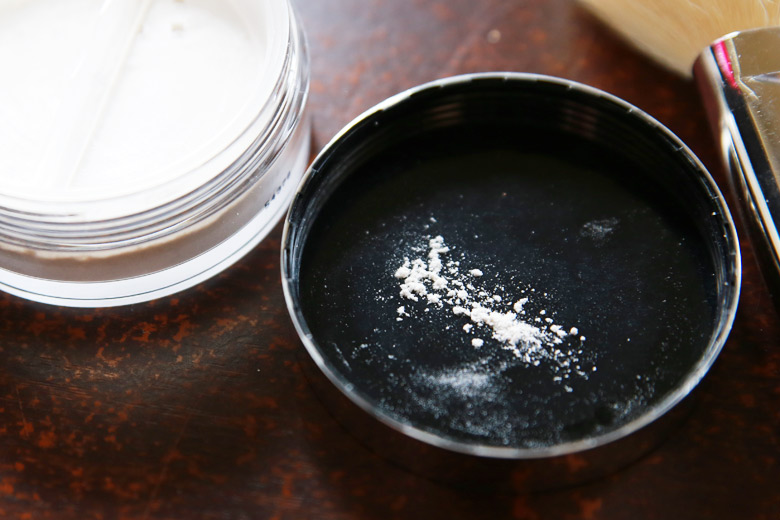 What I love about the powder is that while it leaves a matte finish on the skin, it's only a thin veil. It doesn't make my skin look cakey and unnatural. Better yet, it doesn't sink into my fine lines and exacerbate their appearance.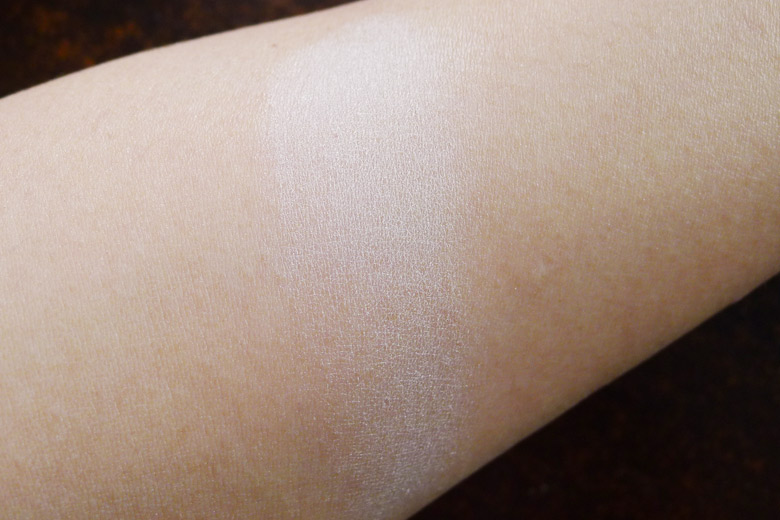 All in all, this is a stand-up translucent loose powder. If you're on the market for a loose powder, I cannot recommend this enough. The quality is beyond many high-end powders I've tried. Plus, as you'll only need so little per application, one 13g jar will last you a long time.
The Antipodes Performance Plus Skin-Brightening Mineral Finishing Powder retails at AU$39.95 for 13g and is available at David Jones, selected pharmacies (I haven't seen this at all Priceline stores even though they stock the skincare range) and health supplies stores nationwide.
What I like about it: Excellent quality of powder, has an adjustable sifter that not only controls the amount of the powder to use but also to prevent spillage.
What I do not like about it: The silver lid is a fingerprint-magnet.
Have you tried this or any of the makeup range by Antipodes? Your thoughts? Yay or nay? If you do use loose powders, which one's your favourite?
This product was provided for editorial consideration. This post contains an affiliate link. By purchasing something via these affiliate links (at no extra cost to you), you're supporting Beautyholics Anonymous, which I highly appreciate. For more information, please read our
disclosure policy
.