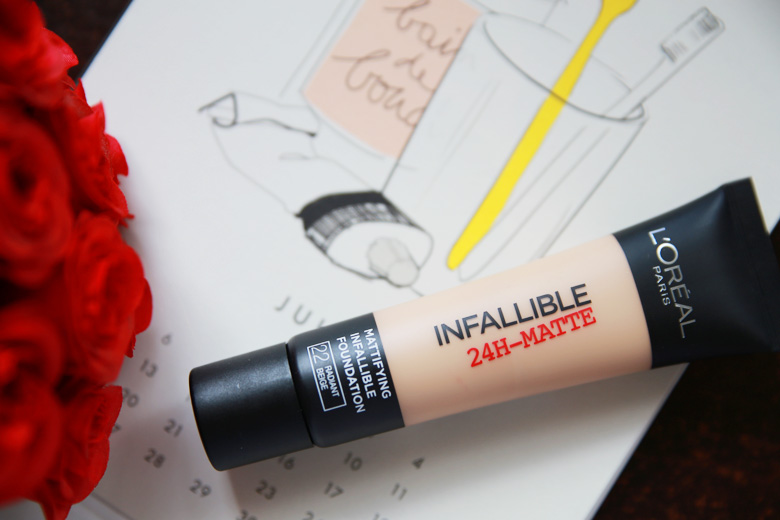 Last year, I did a review on the L'Oreal Infallible 24H foundation and despite reading mixed reviews about this, I for one really liked it. All those 24-hour hold claims aside, I thought it was a pretty spot-on almost-full coverage foundation. Its finish is quite matte on my skin and it didn't exacerbate my fine lines.
So when the Matte version of the Infallible 24H foundations was launched, I was pretty excited to try it out. As I have combination skin with a very oily T-zone, I tend to sway towards matte foundations and I was raring to give it a go.
Unfortunately, this was a bit of a letdown. Here's why.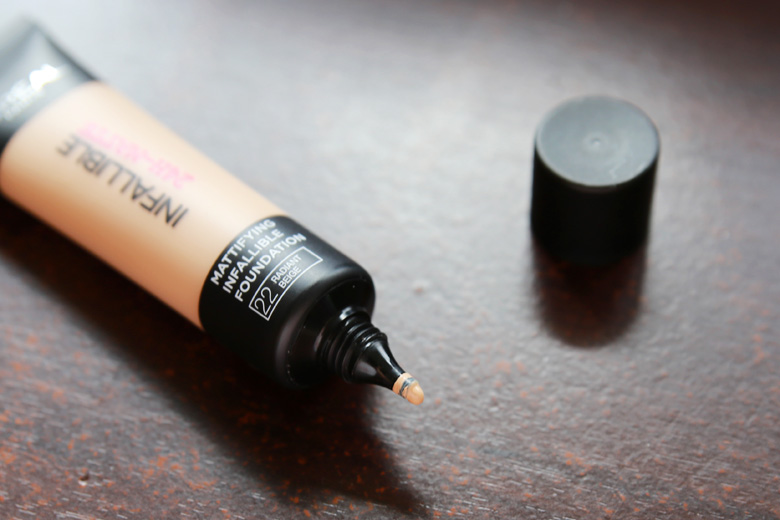 First of all, I must give credit where credit is due and say props to the packaging. I love it when foundations come in light tube-packaging like this. It's light enough to travel with and the narrow spout makes it relatively spill-proof. So, aces on the packaging for this one.
This is an incredibly lightweight foundation. In fact, it's a liquid-to-powder sort of foundation, where it comes out watery and blends to a powder-like finish. This isn't mentioned in the packaging so make sure you shake the tube well first before dispensing the product because if you don't, the foundation will come out separated (you'll see foundation and water).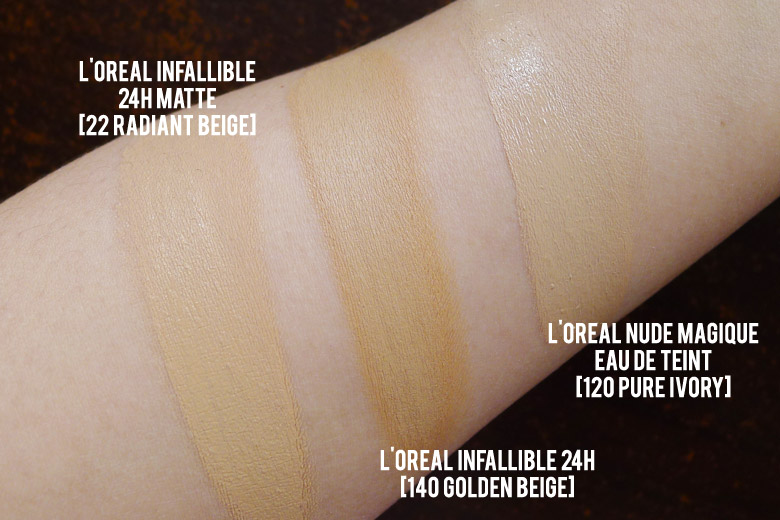 The foundation blends easily on the skin with a matte finish. Now I love liquid-to-powder foundations (I adore the Nude Magique Eau de Teint) but this one emphasised my fine lines. I have small dry patches on my skin every now and then and when I applied this foundation over those areas, it made those dry patches look worse. The matte finish appears very dry on my skin and looks rather cakey to a degree. It's almost too matte for my liking, if there's even such a thing.
Having said that, it does look far better as the hours go by. When the shine on my T-zone starts to appear, the dry patches didn't look so, er, dry. As the hours progress during the day, the foundation started to give my skin a bit of a satin finish, which is quite lovely.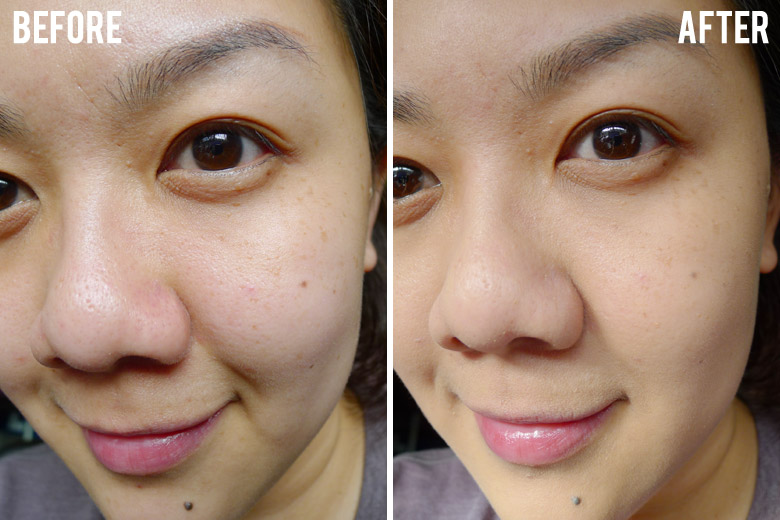 Another issue I have with this foundation is that while it looked better after a few hours, it didn't look good on my skin after at least 10 hours. There were streaks of faded foundation on my forehead, sides of my nose (not where my glasses rest on) and chin.
It's a pity because I was really hoping to like this foundation more than the original Infallible 24H since it's a lighter one. I had no issues with the latter but I couldn't get this to work well on my skin. Still, if you have oily to combination skin, it's still worth checking out because it might work better for you than it did me. Dry-skin folks, I'd suggest staying away from this because it will make your skin look like a desert.
As for the 24-hour longevity claims, well, you know what I think about that. 😛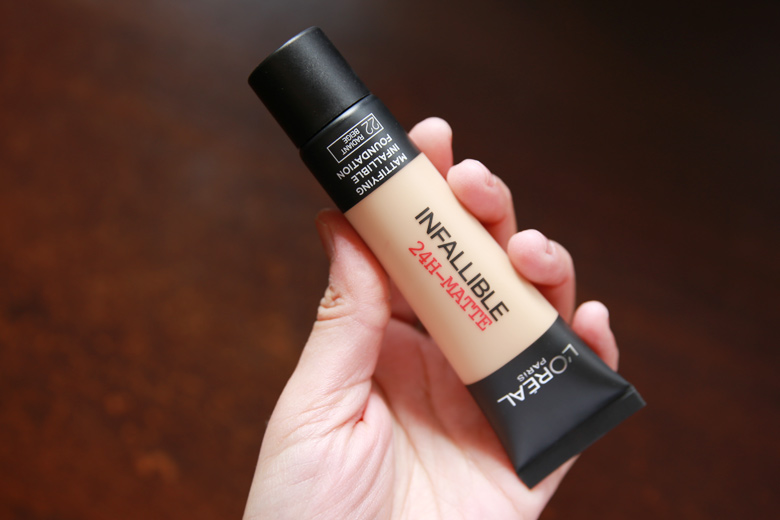 L'Oreal's Infallible 24H Matte foundation retails at AU$29.95 for 35ml and is available at major supermarkets nationwide.
What I like about it: Good packaging (if all foundations come in this form of packaging, I'll be a very happy camper), blends easily on the skin, looks decent on my skin as the hours progress in the day.
What I do not like about it: Doesn't look good on my skin upon application, emphasised my fine lines and dry patches, streaked on my skin after over 10 hours of wear.
Have you tried any of the face makeup in the Infallible range? Your thoughts? Yay or nay?
This product was provided for editorial consideration. For more information, please read our
disclosure policy
.