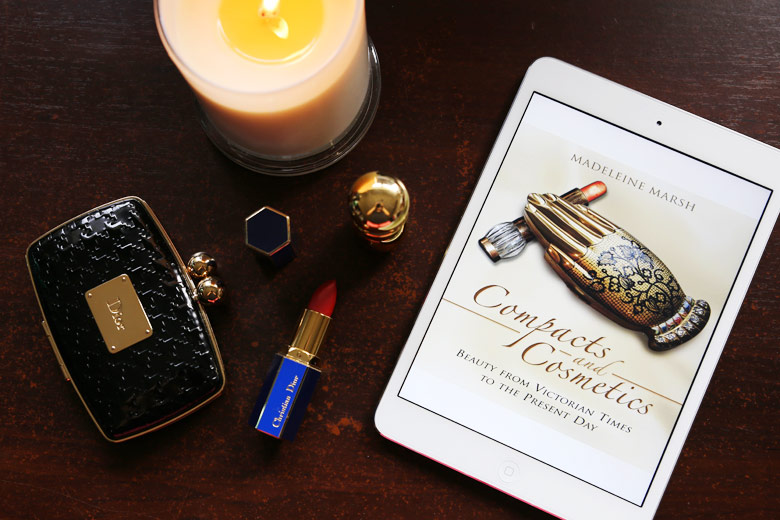 I first heard of Madeleine Marsh in a few YouTube videos by Lisa Eldridge four years ago. Lisa Eldridge is a fan and collector of vintage makeup, but she's nowhere near THE collector who is Madeleine Marsh. I highly recommend you check out these videos where Lisa visited Madeleine's home and was introduced to her stunning collection of vintage cosmetics.
I've been wanting to read Compacts and Cosmetics ever since those videos came out in 2011 but they were almost always unavailable on Book Depository. I couldn't get it from Amazon either because 3rd party sellers hiked the price up to over $400 for the book! After a long time of searching, I gave up and it wasn't until a month ago when I decided to search for the book again on Amazon. Just like before, the book was still selling at $400 but I managed to get a Kindle version (which wasn't available back then) for just over $5! I would have preferred a physical copy of the book but heck, beggars can't be choosers and I really, really wanted to read the book!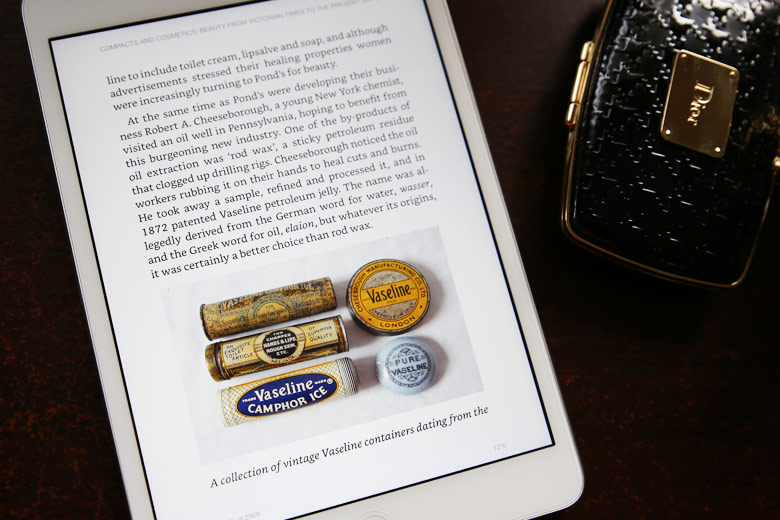 Compacts and Cosmetics is one of the best and most interesting books about beauty I've ever come across. It's a history of cosmetics, where Madeleine writes about the use of cosmetics in the late 19th century and went through the decades from the 20s to the millennium.
What made the book even more interesting were the photos of Madeleine's personal collection of vintage makeup that ranged from the late 19th century to recent years. It's very interesting to see how the humble mascara has evolved from a compact and a brush to a wand. There are stories on how women used cosmetics pre-war, how raw materials for cosmetics were used in the manufacturing of war equipment, how cosmetics manufacturers have to end up making weapons for war, how cosmetics came back to play post-war and onto the decades after that. For example, did you know that the founder of Revlon, Charles Revson, had to manufacture gunpowder for the war effort only because when he was asked if he made powder, he thought they meant face powder and not gunpowder?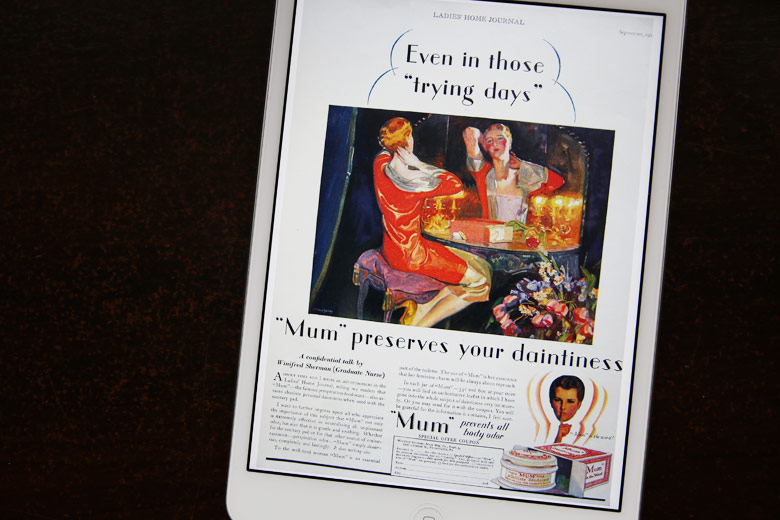 There are also pictures of very old advertisements for beauty products in the book. Some I found very funny, some incredulous but all highly fascinating. Vintage advertisements for Vaseline, Elizabeth Arden, Max Factor, Helena Rubinstein and many more peppered the book along with photos of the vintage makeup. Packaging for cosmetics sure has changed over the decades. You'd be surprised at how beautiful the ones in the 20s are. The Dior Minaudiere compact that I have is somewhat reminiscent of what the ladies back in the early 20th century would be carrying when the application of cosmetics in public was no longer scorned.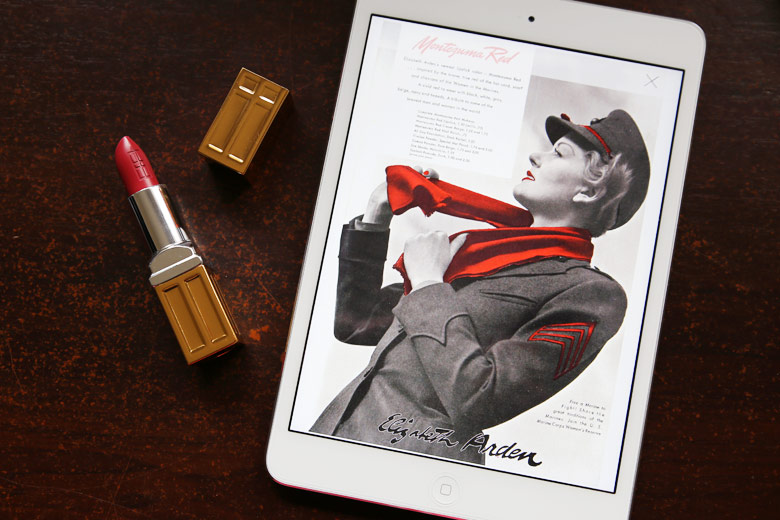 This is a book for all beauty fans, especially if you enjoy learning of the history of makeup. I finished the book with a sigh, a renewed love for my makeup and a sense of appreciation of how far technology has come in the manufacturing of cosmetics.
I'm so glad I finally got to read the book albeit a Kindle version. At the time of writing, this book is finally back on Amazon for a reasonable price and I'll be placing an order for that and Lisa Eldridge's upcoming new book, Face Paint. Till then, I can't recommend this book enough!
Have you read Compacts and Cosmetics? What did you think?
This post contains an affiliate link. By purchasing something via these affiliate links (at no extra cost to you), you're supporting Beautyholics Anonymous, which I highly appreciate. For more information, please read our
disclosure policy
.