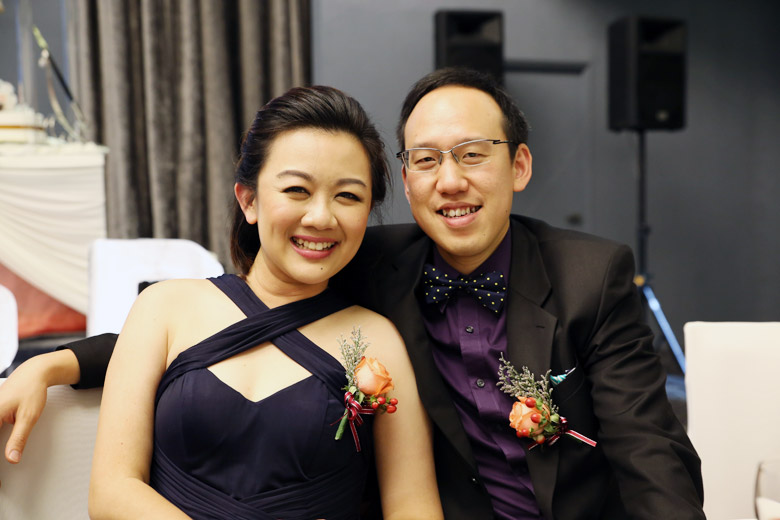 Happy Monday!
After a 2+ week break away, I'm finally back on the blog! How have you been? Oh I sure have missed you. How I've missed blogging as well.
The break was a sorely needed one. I know I said that I would be on social media reporting on my travel shenanigans but to tell you the truth, it felt good to even stay away from social media for a bit. Plus I was so busy helping out with my brother's wedding with lots of errands to run that I didn't even have time to think about checking or posting on Twitter, Facebook or Instagram! It was then that I decided that I needed a break from social media as well. And believe you me, it felt good to not be checking my phone constantly.
How was the wedding, you ask? Oh it was wonderful! I can't believe that my baby brother is married and that I have a new sister-in-law. How bizarre is that? 😛 For privacy reasons, I won't be able to show you photos of family and friends at the wedding but I'll show you my preparation for the wedding reception (which makes this rather awkward because obviously the wedding wasn't about me but I'm sure you know what I mean. I really wish I could show you more). My mum actually hired a makeup artist to come to our house to have both our makeup done. That makeup artist did such a great job on my hair and makeup. And to think I actually told my mum it wasn't necessary for me since I should know how to apply makeup given what I do (y'know, being a *ahem* beauty blogger and all *ahem* #seriouslydeludedshowoff). Yeah, what an idiot I was because I couldn't do nearly half of what the makeup artist did, and that included application of false eyelashes, which you know I'm rubbish at. Tsk tsk. 😛
The week I was in Penang was pretty much wedding prep week so I didn't do much shopping. Even so, I managed to snag a few items here and there, which I'm quite happy with. The best thing I brought back from Malaysia? A full-sized bolster. Best. Thing. EVER. Oh, and I may or may not have also gotten one of you a lil' somethin' somethin', which you'll find out about soon enough. 😉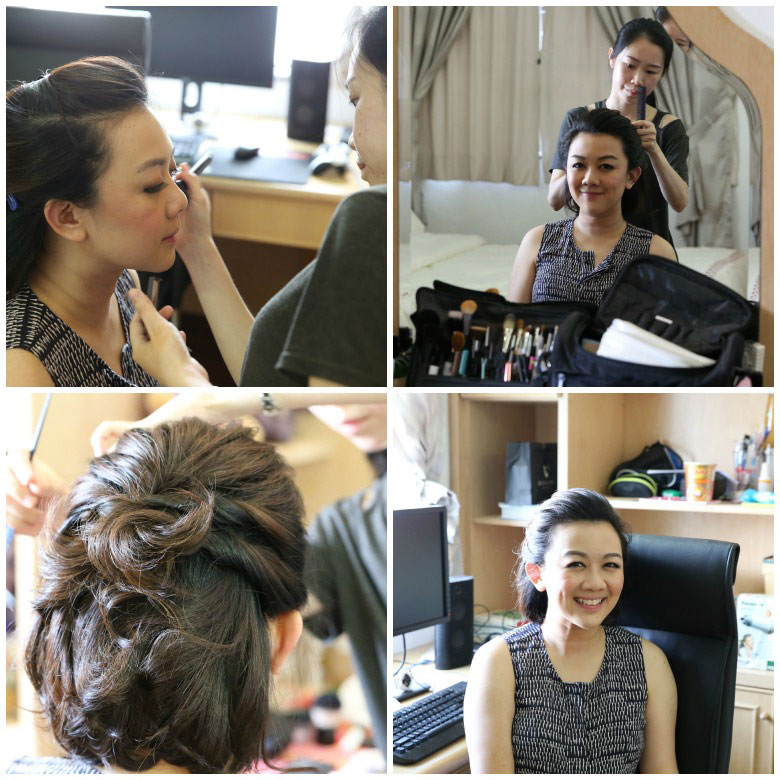 Wedding hair and makeup prep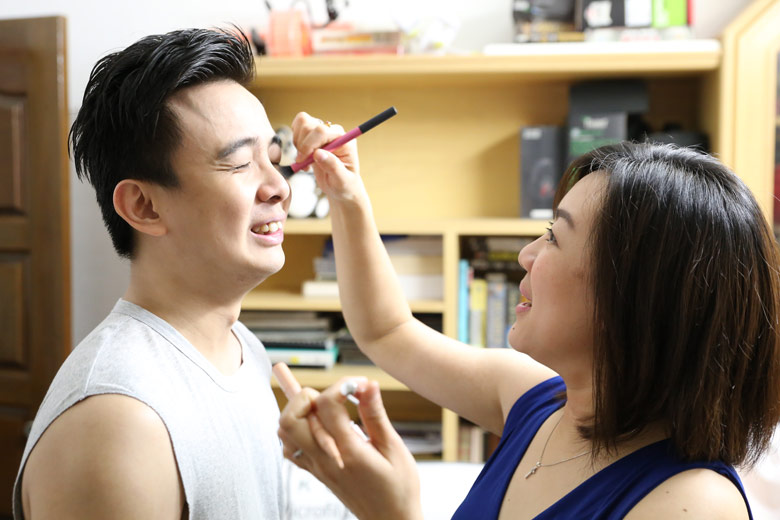 The groom aka my brother came to me for concealer! Tee hee hee!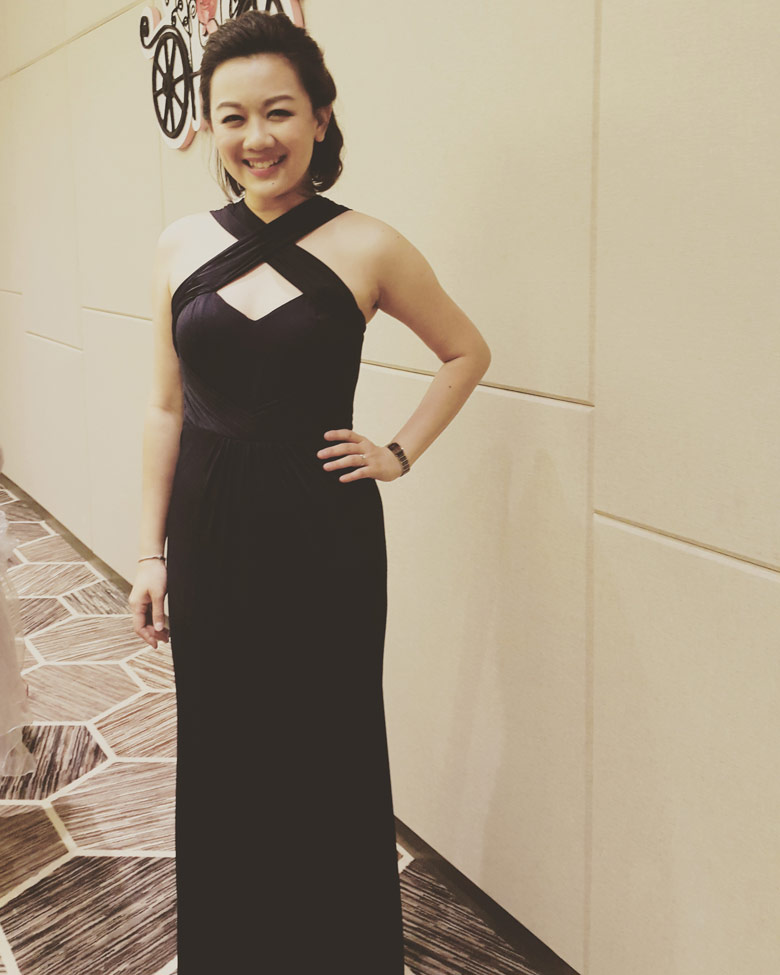 What I wore to the wedding. The dress was from Bariano.
That bolster was the best thing I brought back with me. Did something shopping of beauty products too, of course. The IOPE cushion foundation and masks were gifts from my mum, who bought them from her trip to South Korea. Let me know if there's anything you're interested in knowing more about and I'll add those reviews to the front of the queue.
I hope you've enjoyed the photos as I slowly ease myself back into blogging. It's true what they say; once you've stopped doing something for a while, it takes a bit of getting used to going back to doing it again. Oh yeah, I'm getting a tad rusty in blogging!
How have YOU been? Tell me tell me tell me!