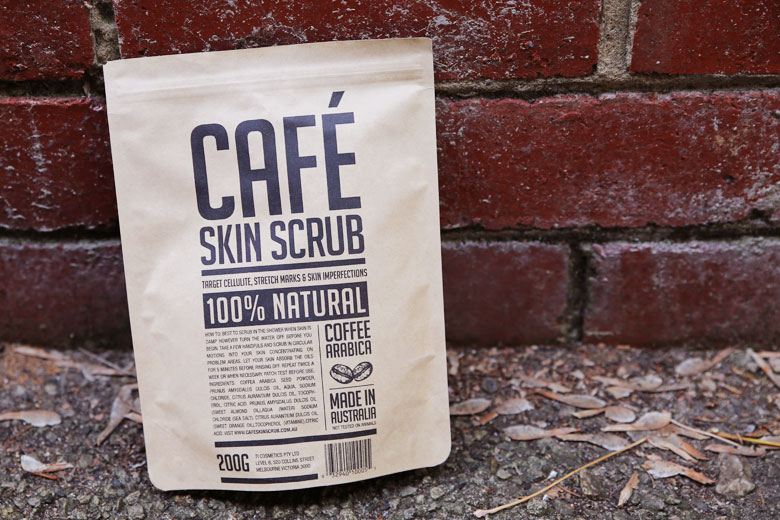 Coffee scrubs are the trend du jour these days, aren't they? You've most likely heard of them on beauty blogs, magazines, YouTube-land, Pinterest and more. Coffee scrubs have been around for ages but popular Australian brand Frank Body made the whole trend explode with coffee scrubs selling like hot cakes from other brands too, all packaged in kraft paper packaging that normally houses actual coffee beans.
A few weeks ago, I was at Chemist Warehouse and I stumbled upon a packet of Cafe Skin Scrub coffee scrub. Now I've never actually tried any of the Frank Body scrubs (I was given some to try last year but at that time, I wasn't on board the whole coffee scrub thing so I gave it away) so I cannot compare the two. But if it's anything like the Cafe Skin Scrub, well, they've got a winner because the Cafe Skin Scrub itself is a major winner in my books.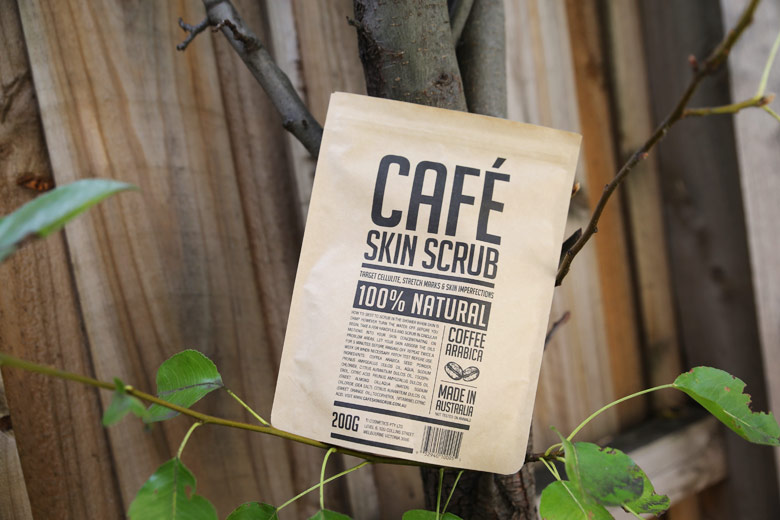 Now before I talk about the Cafe Skin Scrub, I have to say that coffee scrubs are basically leftover coffee grounds. They're nothing fancy at all and you can make them yourself if you like. There are plenty of coffee scrub recipes on Pinterest that you can try out. I'm not a fan of DIY beauty so I'm happy to purchase this from the pharmacy. 🙂
This coffee scrub is a mixture of coffee grounds and oils like sweet almond oil, sweet orange oil and more. Some people like to use coffee scrubs on dry skin as they find it more effective. Personally, I like my skin damp before using this because it's very abrasive on dry skin alone. With the shower off, I'd apply this all over my body. They're grittier than the sugar and salt scrubs that I've tried but they do a fantastic job in exfoliating my skin. The essential oils nourished my skin without leaving it dry and tight after my shower. They do leave a slightly greasy feel to the skin though so if you're not a fan of that, you may want to use a shower cream after the coffee scrub.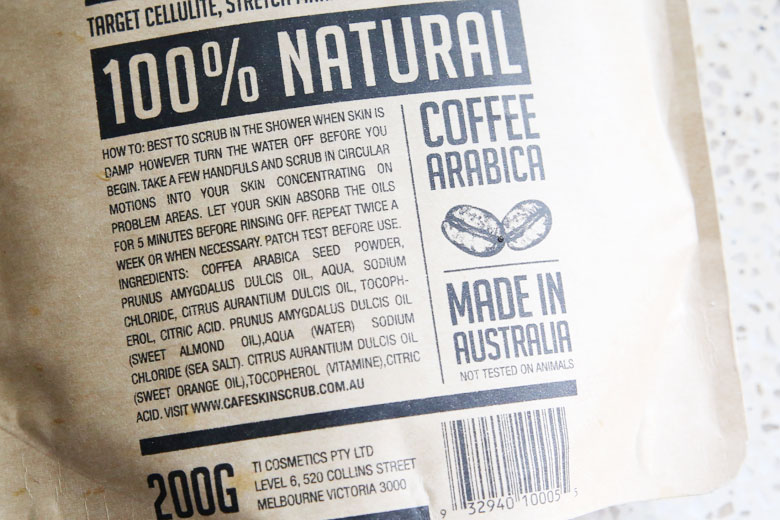 The best thing about this coffee scrub is the scent. It's seriously good enough to eat. When I unsealed the packet, I swear I smelled black forest cake. It's coffee and black forest cake in a pack! I had to remind myself to never leave this anywhere outside the bathroom because it's easily mistaken for actual coffee. And no, it's not edible. 😛
The only thing I don't like about this and all coffee scrubs is the mess it leaves behind in the shower or bath. Coffee grounds go everywhere and when it washes off, it's like watered down coffee. After every shower, I had to make sure I rinsed away all of the leftover coffee grounds on the wall and floor.
If you've never tried coffee scrubs before, are a coffee lover like I am and you don't have sensitive skin, I highly recommend you give them a go. They smell absolutely amazing and they give the skin a really good exfoliating. However, if you're thinking of trying out coffee scrubs in hopes that they will remove cellulite (as all coffee scrubs are advertised with claims that they do), you'll be sorely disappointed because they don't. Cellulite cannot be removed with any amount of scrubbing with any sort of body scrub. Sorry to be the bearer of bad news. 😛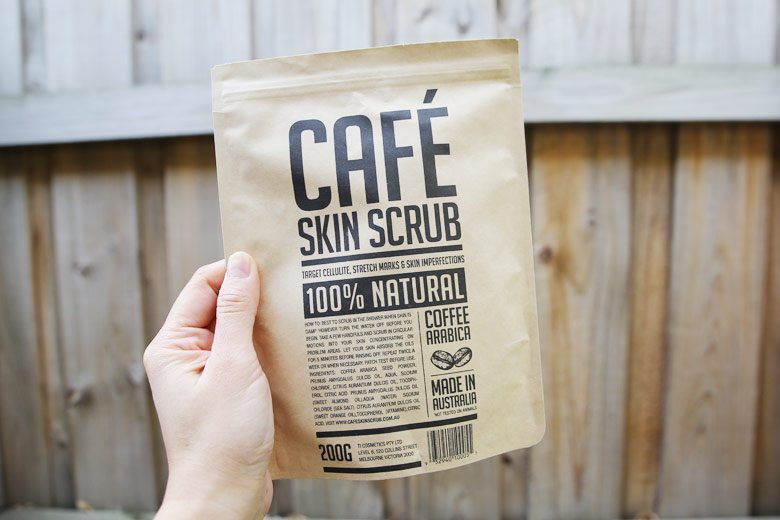 Like I said, I can't compare the Cafe Skin Scrub with Frank Body scrubs but I'm well chuffed with this one. At AU$10 a pack, it's slightly cheaper than Frank Body's coffee scrubs. You can find this at Chemist Warehouse pharmacies nationwide.
What I like about it: Smells like coffee and black forest cake (YUMMY!), exfoliates the skin well. I only need a small handful for the whole body.
What I do not like about it: Coffee scrubs are messy, regardless of the brand or if you DIY them. For this particular scrub, I'm not terribly keen on the slightly greasy residue of the oils it leaves behind on my skin.
Have you tried coffee scrubs before? Do you like them? If you do, do you buy them off the shelf or do you go down the DIY route?