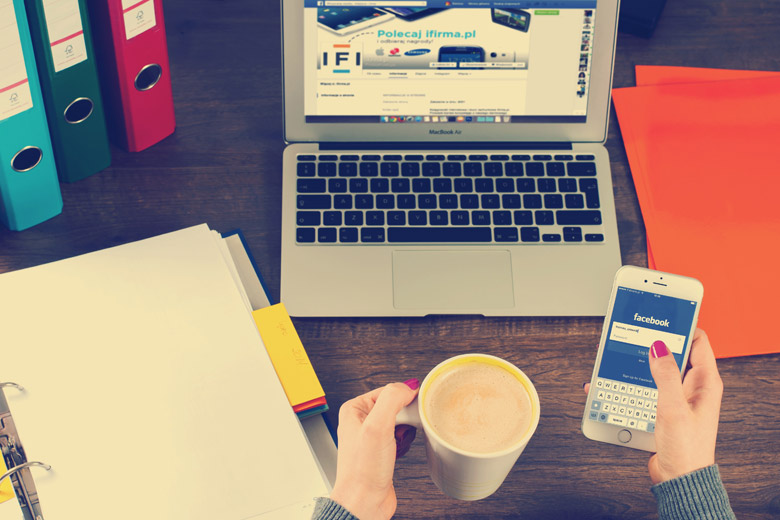 As a new blogger to the blogging scene, there's pressure to want to be on every single social media platform there is out there to grow your audience for your blog. Do I go for Twitter? Should I spend time on Instagram? Do I focus on Facebook? Should I snap pictures and videos for Snapchat?
Gah, how many hours in a day do I have to do all these?
It will come to a point when social media will overwhelm the heck out of you. It feels like you're spreading yourself too thin to be on Twitter, Facebook, Instagram, Pinterest, Snapchat, Periscope, Blab, etc daily just to grow your audience.
Sound familiar? Don't worry, you're not the only one who feels this because I can tell you, 99% of all bloggers out there feel this too. I'm one of them. From experience, I can tell you this: If you try to be in all of these social media platforms at the same time, you'll get nowhere. You may get a smattering of visitors coming to your blog from each platform. You'd have worked so hard to be present in each of these social media platforms but are the results actually worth it? Do you want a little bit of traffic coming in from many platforms or do you want major traffic coming in from just one?
At the end of the day, you have to ask yourself this: which platform is worth spending precious time on to not only grow your following but also your blog?
Go to where your audience is hanging out
Not every blogger's audience come from the same place. For example, just because I'm a beauty blogger and most beauty bloggers and beauty enthusiasts seem to hang out on Instagram, it doesn't mean that my primary audience are hanging out on Instagram. In fact, when I look at my Google Analytics and audience engagement on Instagram and Facebook, I get far more reach and engagement on Facebook than I do Instagram. I don't get much on Twitter. From my Google Analytics, I could also see that a lot of traffic to my blog comes from Pinterest.
From this analysis, I can see that my audience is most hanging out on Facebook and Pinterest. With this data, should I be focusing so much of my time on Instagram and Twitter? Nope. This is not to say that I don't use these platforms altogether because of course I still do. But I'm not going to waste my time creating content for those platforms when I'm not getting the engagement and reach that I want. I need to go to where my primary audience is and not assume that they're on every single social media platform out there.
Focus on just ONE social media platform to grow at a time
If audience reach and engagement is 70% on Facebook, 20% on Twitter and 10% on Instagram, should I continue to put my time in creating content for Twitter and Instagram? I could spend time trying to get audience engagement on the other less engaged platforms, or I could put my energy into growing my audience on Facebook. I'd much do the latter.
This is just my case, of course. In your case, it could be Instagram. Facebook could be doing nothing for you.
My point is focus on growing just one social media platform at a time. Spend 1-3 months creating content on just one platform. For you, it could be Instagram. It could be Periscope. It could even be Snapchat. Focus on the platform that will bring the audience to your blog. I did a case study on Pinterest last year and how I only concentrated on growing that platform for 3 months. I wasn't on Facebook, Instagram nor Twitter much back then. My energy went into growing my Pinterest followers at that time and it had absolutely paid off. To date, Pinterest is still my highest traffic source, only second to Google.
Give this experiment a go: for the next month, concentrate on just one social media platform, whichever is most engaging for you. Drop the rest. Make sure your content is relevant with the audience in that platform. You'll notice a difference in the growth with just one platform rather than spreading yourself thin with all of the social media networks.
Remember what belongs to you and what doesn't
Whichever social media platform you choose to grow and spend your time on, always remember this: your blog is yours. Your website is yours. It belongs to you. Facebook doesn't belong to you. Nor does YouTube, Instagram, Twitter, Pinterest, Snapchat, etc. Facebook changes their algorithm about as often as we change our underwear. Make sure that your time spent in creating quality content for your blog far surpasses the time spent on social media. Of course, these days, there are Instagrammers who are considered social media influencers, who don't own a blog, and pour their time and effort to growing Instagram and Instagram alone. But the thing is, if Instagram decides to shut down tomorrow without notice, these Instagrammers are, for the lack of a better word, screwed.
In this case, the saying "don't put all your eggs in one basket" doesn't really work. Put your energy in 1-2 social media platforms at most and continue to pour great content into your blog.
Good luck!
Are you on many social media platforms? Where do you think your audience hangs out the most?
Bloggie Wednesdays
is a series of articles just on blogging. They contain tips, how-tos, discussions about anything and everything you need to know about blogging and how we can be better bloggers. If you have any suggestions, tips and tricks about blogging you would like to share with us, or if you have any questions you would like me to address, please let us know in the comments.