Note: This is not a sponsored post nor did I receive any of the products I've recommended below for editorial consideration. This brand focus is purely for the love of the brand and its products.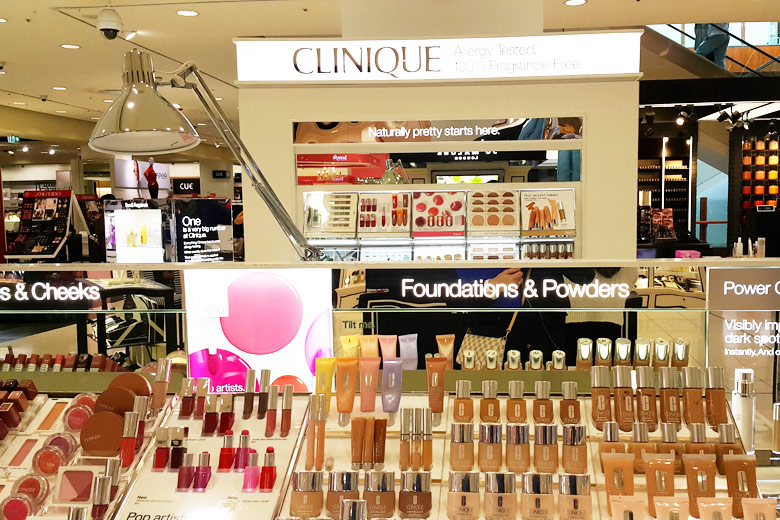 The history
The story of Clinique began in 1967. Vogue US magazine published an article written by beauty editor Carol Phillips who interviewed Dr. Norman Orentreich (a high-profile New York dermatologist). The article was called "Can Great Skin Be Created?" and it discussed the significance of a skincare routine. At the time, the consensus towards skincare was mainly down to lucky genes. The article mentioned that you don't have to be stuck with the skin you're born with, and that good products can improve the quality of your skin.
Evelyn Lauder (daughter-in-law of Estee Lauder) stumbled upon the article, who brought it to the attention of Estee Lauder. Soon, Carol Phillips and Dr. Orentreich were recruited to help create Clinique. In August 1968, Clinique became the world's first allergy-tested, dermatologist-driven skincare line. They introduced the famous 3-step skincare system, which is a daily cleansing, exfoliating and moisturising routine. Evelyn Lauder, who's also an executive at Estee Lauder, created the brand name and developed its line of products. As the training director for Clinique, she was the first person to wear the trademark white lab coat, now worn by all Clinique sales assistants worldwide.
In 1976, Clinique also became the first prestige cosmetics company to come up with a set of practical and approachable skincare for men, called Skin Supplies for Men.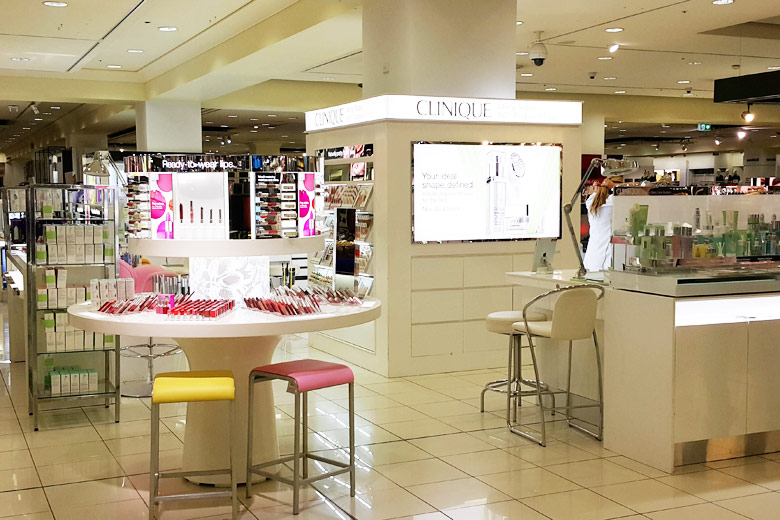 The campaigns
Even though Clinique appeared to be a rather clinical brand with seemingly non-innovative cosmetics, that's far from the truth. In recent years, they've launched many new skincare and makeup products that have become game changers in the beauty industry. Their Chubby Sticks campaigns were immensely successful. Clinique Australia also launched the Clinique IT girl campaign for several years. Their latest international blogger collaboration – Face Forward – was also a success, with hugely successful bloggers like Tavi Gevinson, Margaret Zhang and Hannah Bronfman.
A boring brand? Quite the contrary! 😉
The not-so-good issues
While their 3-step skincare program sold to the masses like hotcakes, it wasn't long before Clinique was notoriously known for their very strong toners and drying bar soaps. Their toners contain alcohol and even though they're astringent for oily skin, they're still too strong and drying on the skin. Clinique hasn't removed these alcohol-based toners from their product line but they have introduced alcohol-free toners.
How I learned about the brand
Clinique was the first non-drugstore skincare brand I used. Mum used Clinique for years (beauty therapists and even dermatologists have recommended the Dramatically Different Moisturising Lotion to her) and when I was 11, she started me on their 3-step skincare. Her skincare purchases brought along a lot of gift-with-purchase travel-sized products and she gave me a bar soap, toner and a small bottle of the DDML. That was when I started using Clinique.
I had only used Biore foaming cleansers prior to Clinique and had no experience with toners and moisturisers. In hindsight, the toner I used contained a lot of alcohol but living in Malaysia, the cool, slightly tingling feeling it left behind on my skin felt really good. Little did I know that all that alcohol actually stripped my skin of the required oils, which made my skin even oilier. It was a recipe for disaster for oily, pimply teenage skin. 😛 When I was introduced to their foaming cleanser, I really liked how squeaky clean my skin felt after cleansing. Again, it was stripping my skin of its oils but hey, teenage me didn't know any better.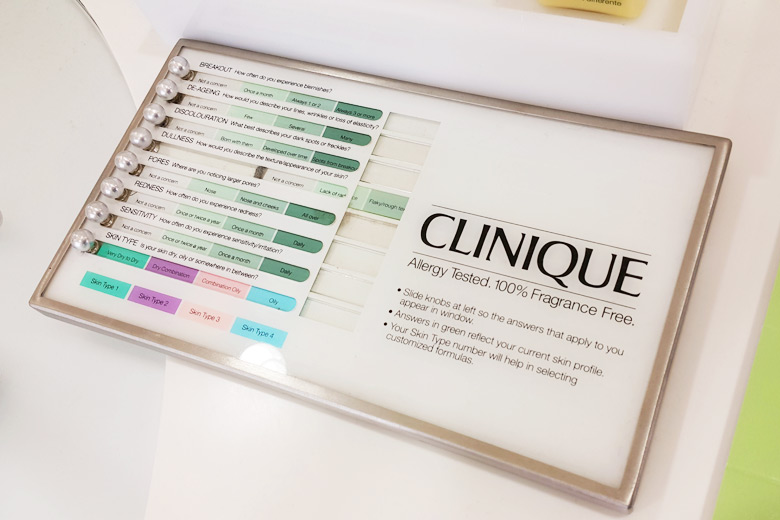 When I was much younger, I really enjoyed playing with this each time Mum visits a Clinique counter.
Why I love it
I didn't know that the toners and cleansers that I was using from Clinique back then was actually very drying on my skin. I just knew that it felt utterly grown-up for me to use Clinique as a teenager when most of my friends were only using drugstore brands. I received a lot of GWPs thanks to Mum's purchases.
My first lipstick was Clinique's iconic Almost Lipstick in Black Honey. It came in their classic light green plastic packaging (unlike these days when it's now repackaged in a sleek silver tube) and I loved the subtle rosy shade it left on my lips. We were not allowed to wear makeup to school, which meant that lipsticks and such were contraband. Thankfully the lipstick was thin and small and I could slip it in my pinafore pocket when I went to school. During surprise spot-checks, I'd hide that tube of Black Honey lippie in my bra. 😛
My first chemical exfoliating serum was also from Clinique. Just before I moved to Australia in 2008, I picked up a bottle of the Turnaround Visible Skin Renewer Serum (now called the Turnaround Concentrate Radiance Renewer) from the duty-free shops at the airport. I used it like any other serum I'd used before and it wasn't long before I realised I was waking up to very smooth skin. Such good skin that I hadn't seen since I entered my teenage years! And it was all due to that wonder serum. I've since moved on to other serums that do a better job but I will never forget what that awesome Clinique serum did for my skin and how it kickstarted a good skin journey to my 30s.
Here's a bit of a fun story – back in uni (this was in the UK), I introduced Clinique to a couple of friends, one who's a guy and the other a girl. Both hadn't used any sort of skincare other than a basic cleanser and moisturiser, and after hearing me wax lyrical about the brand and their products for months (mind you, I wasn't and still am not working for the brand!), without my knowing, they went out and splurged on hundreds of pounds worth of Clinique products. This was a huge step because prior to this, they'd spend very little money on skincare. It came to a point when the girl's boyfriend actually complained to my then-boyfriend that I have to stop hanging out with his girlfriend because she was spending too much because of me! 😛 Ahh my powers of beauty enabling sure started early, eh?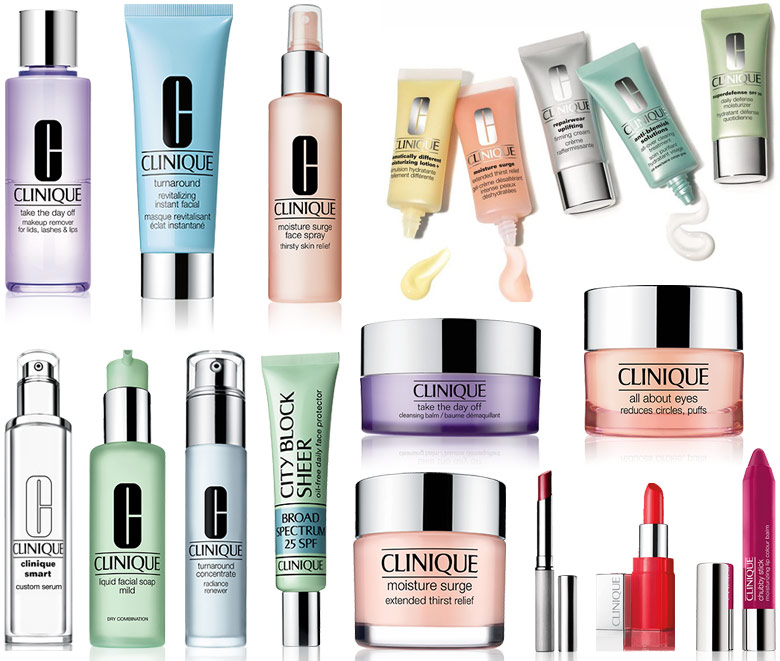 Recommended products:
Even though they were mostly known for their 3-step skincare and their popular DDML, Clinique has since come up with many great products that are no longer drying on the skin but does a great job in giving the skin plenty of oomph. I'm no longer a fan of the DDML (mainly because I'm not terribly keen on the smell nor the milky consistency) but there are other fab products from the brand that I absolutely love.
Liquid Facial Soap – This is the only cleanser in their product line that I'd recommend. It's not drying on the skin and doesn't leave it feeling squeaky clean.
Moisture Surge range – I'm a fan of pretty much everything under this range. Their Extended Thirst Relieft moisturiser is a godsend for those with dehydrated skin. Some complain that this gel moisturiser simply sits on the skin doing nothing but my skin drinks it up like water. Their eye cream is good too. Basic, but it does the job well. Even their CC cream is not bad.
Take The Day Off range – Their bi-phase makeup remover is gentle on the eyes and removes stubborn waterproof makeup well. But I must take my hat off to the cleansing balm because it's one of the best I've tried. It's one of the few cleansing balms out there that does not require a cleansing cloth and can be used on its own, without leaving any oily residue behind.
City Block sunscreen – This is the first face sunscreen I used in my early 20s. It's tinted too, which served me well when I started working and didn't wear foundation to work yet. It's light, oil-free and makes a good base for makeup. While it doesn't have the ultra-light gel-like consistency like Japanese sunscreens do, it's still light enough to do the job on oily to combination skin.
Turnaround range – Needless to say, I love the Turnaround range for their good chemical exfoliating work on the skin. The Turnaround Revitalising Instant Facial mask is great for a quick skin pick-me-up.
Almost Lipstick in Black Honey – if there's one lipstick you must try out from the brand, it's their iconic Black Honey. It looks intimidating because of the dark burgundy lipstick but it actually goes on sheer and rosy on the lips.
Chubby sticks – Creamy crayon-like lippies that deliver either a beautiful tint or intensely bright colours on the lips. They're very easy to use; you don't even need a mirror to apply these!
Pop Glaze Sheer Lip Colour + Primer – I love this range of lipsticks from Clinique. They're creamy, sheer yes but buildable to a good pop of colour and feels good on the lips.
Clinique Minis – Clinique came up with a range of travel-sized skincare that are perfect for minis suckers like me. It's only a tiny range but it's good enough for those who would like to give the brand a go without splurging on a full-sized product. Their 30ml Moisture Surge moisturiser is only AU$20, which is cheaper than a lot of drugstore moisturisers. These are usually available at the queue aisle to the checkout counters at Sephora and Mecca Maxima. Sneaky but pretty damn effective. 😉
Conclusion
Given my history with the brand and its products, and how long I've used it for (to date, it would be 25 years), it's no wonder why it has such a special place in my heart. To be fair, they've not always had very good products and have released some meh ones over the years. But the ones that aren't, they're worth my raving about them because they're really that good. I've never had lousy service with them, not in any of the Clinique beauty counters I've been to in Australia and Malaysia.
If you've never tried anything out from the brand, I recommend that you give 1-2 of the recommended products above a try. These are the items I would and have happily repurchased over the years. Their Christmas gift packs are often great value for money.
Are you a Clinique fan too? Have you tried anything from the brand? If you have, what's your favourite?