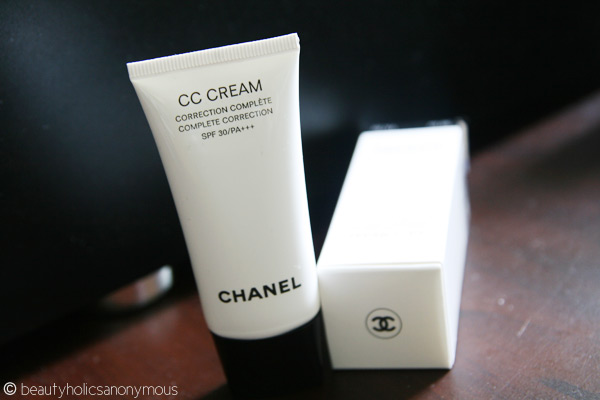 Last week, I gave you an introduction to CC creams, what they are and what they can do for you. To recap, they're a refined version of the very popular BB creams which offers better colour control/colour correction to the skin.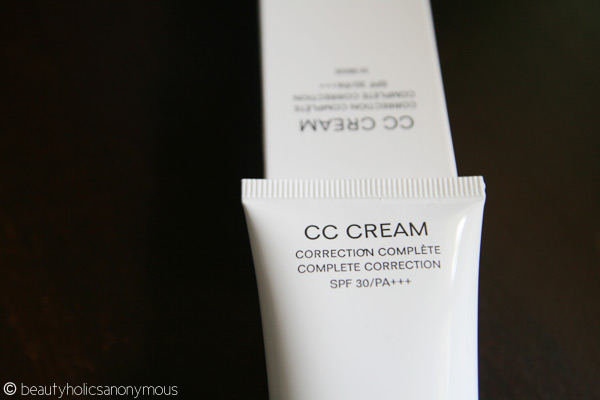 Today I'm going to review a CC cream by Chanel. Now Chanel did not jump onto the BB cream bandwagon like Dior did. It didn't really occur to me why until Paris B commented in the introduction post that maybe Chanel wanted to properly utilise the term CC creams to match their famous double interlocking Cs. I have no idea if that's true but damn, that was a good hypothesis. 😛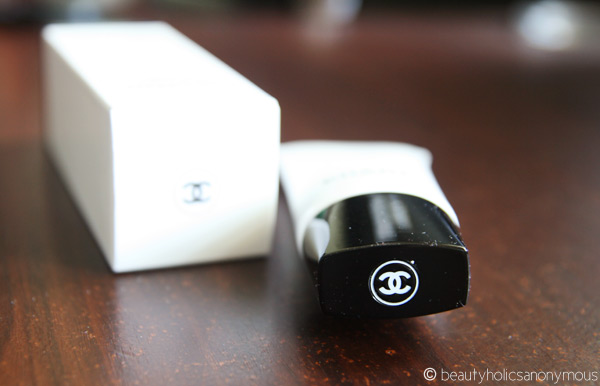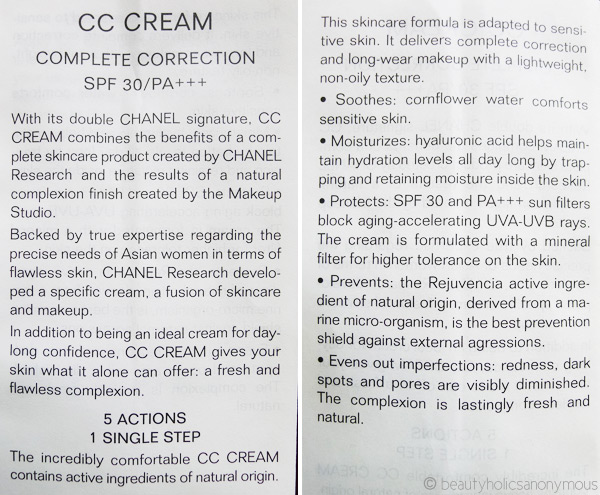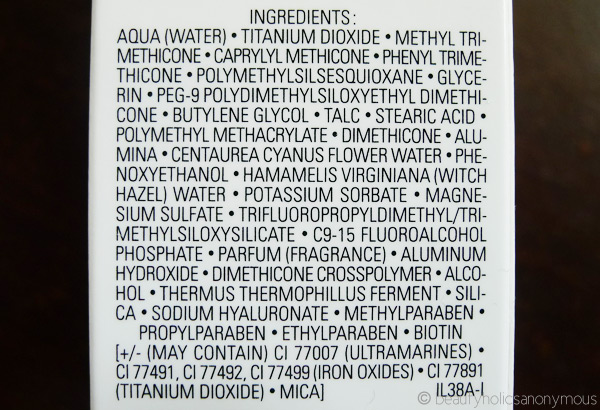 The CC cream is quite thick in texture, which reminds me of a lot of Asian BB creams. It spreads like butter on the skin and has a semi-matte finish. The wet-to-dry time is quite short with this CC cream. The shade I have is 20 Beige, which has cool undertones. I'm still trying to find out exactly how many shades there are for the CC creams. I'll update the post when I do.
In terms of coverage, I'd say it's a medium. It's enough to even out the skintone, especially the redness around my nose, but not enough to conceal other blemishes. It's a my-skin-but-better product. This looks better on as the hours go by.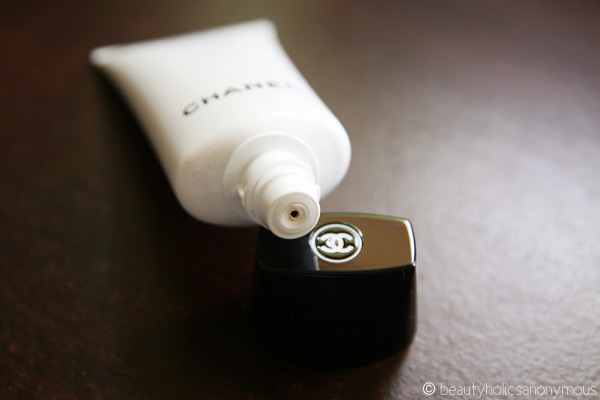 Another good thing about Chanel's CC cream is that it has SPF 30. Most Western BB creams and foundations I know don't have high SPF numbers so I'm glad the Chanel one does.
The jury is still out on how the proclaimed skincare benefits of the CC cream work on the skin. It's still early days as I haven't been using this for at least 6 weeks yet. But as makeup, I'd say it's pretty all right.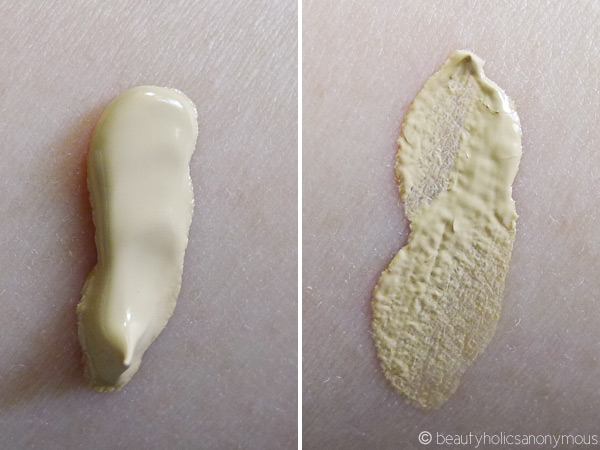 Shade in 20 Beige
The only thing I'm not keen on the CC cream is the heavy floral fragrance. It hits you once you apply the cream on your skin. It doesn't smell like the musky Chanel No.5 but it is very strong. If they had knocked the fragrance down a notch or two, it would have been good. The fragrance isn't bad but too much is not a good thing. If you're not keen on fragrance in your makeup, then you might want to skip this one because it can bowl you over.
Is this a must have? To be honest, not really. If you are a fan of Chanel makeup and BB creams, then it is an interesting item to add to your collection because the face makeup is not bad. The Chanel CC cream is good but it's not any better than a lot of good Asian BB creams out there, which are cheaper alternatives.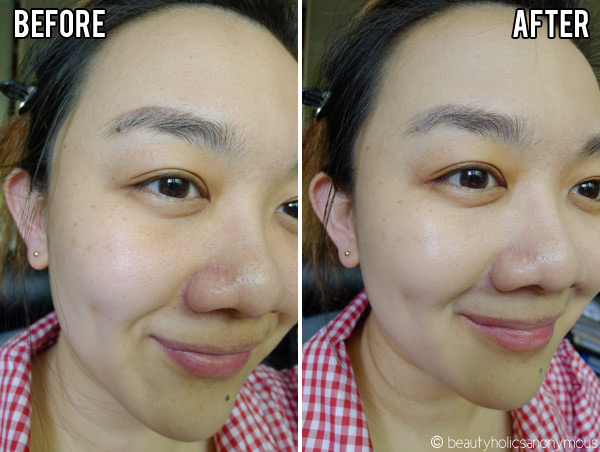 The description of the CC cream will easily tell BB cream aficionados that this is no different from what BB creams already do. I've been using the CC cream for weeks and I do agree with them; it's pretty much another BB cream. I'm not saying the Chanel CC cream is a bad one; it's just not any different. This leads me to believe that the term "CC cream" used by Chanel doesn't give that refined colour control as CC creams are supposed to do, but as they called it, "Complete Correction", just like the many-in-one benefits of BB creams. Does that make sense?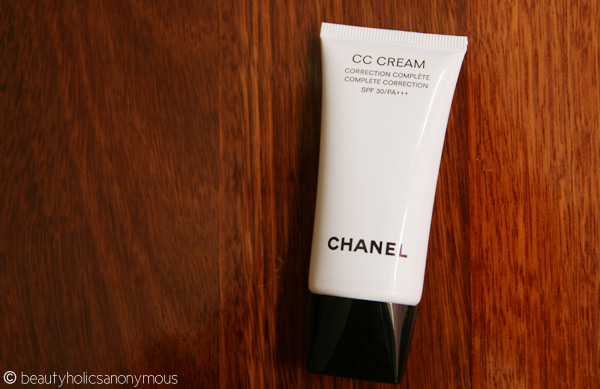 Chanel CC creams aren't available in Western countries, at least, not yet. Chanel catered the CC creams to the Asian market. To date, the CC cream is only available in Taiwan, China and Malaysia (the product is still made in France). I only managed to get a tube of this with Tina's help. It retails at NT$1880 (approximately AU$62) for 30ml. It's pricey for a BB/CC cream but I did not expect any less because, well, it's Chanel. There's no talk about whether Chanel will bring this to Australia yet, but even if it does, I reckon it will be a very, very late one (at least 2014). If you want to get your hands on one online, it's currently available on Amazon by a 3rd party seller.
What I like about it: High SPF for makeup, gives a natural finish to the skin
What I do not like about it: The heavy floral fragrance is not my cup of tea
Is the Chanel CC cream something you'd like to give a go? Perhaps you've already tried it out? What did you think of the CC cream?