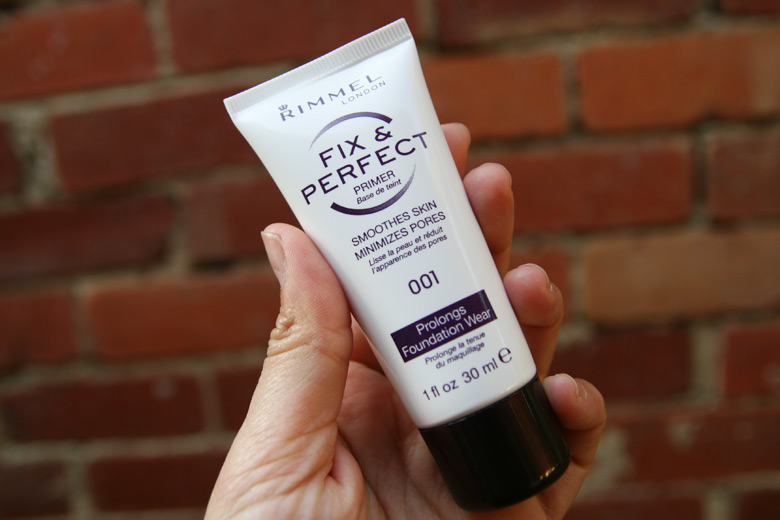 From super high-end luxe to very affordable drugstore beauty, today I bring you Rimmel's Fix and Perfect Primer because that's just how I roll. I've heard a lot of mixed reviews about this primer. Some people like it, some don't. This primer has been out in the market for a while now but I've never swatched it in store because, well, do I really need another primer? Wait … forget I just said that.
When I finally saw this used by a couple of YouTubers (one hated it with a vengeance, the other absolutely loved it), it got me interested enough to finally swatch it in store. When I squeezed the primer out of the tube, the strong peachy shade shocked me. How the heck are you supposed to apply all that colour onto the face? It's a primer, not orange foundation! Still, my curiosity got the better of me and I decided to pop this into my shopping basket.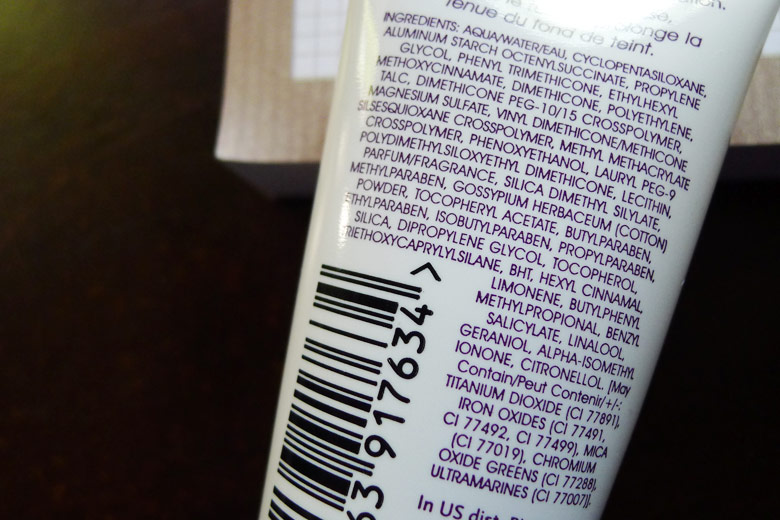 This is not the sort of primer I'm used to. I mainly use primers heaped with silicone that give me that smooth, velvety texture on the skin. The Fix and Perfect Primer contains silicone too but not that much compared to, say, all the "blurring" primers you see in stores these days. It's a light cream that goes on the skin like a lightweight moisturiser. This doesn't blur out nor cover up my pores like those sort of blurring primers do.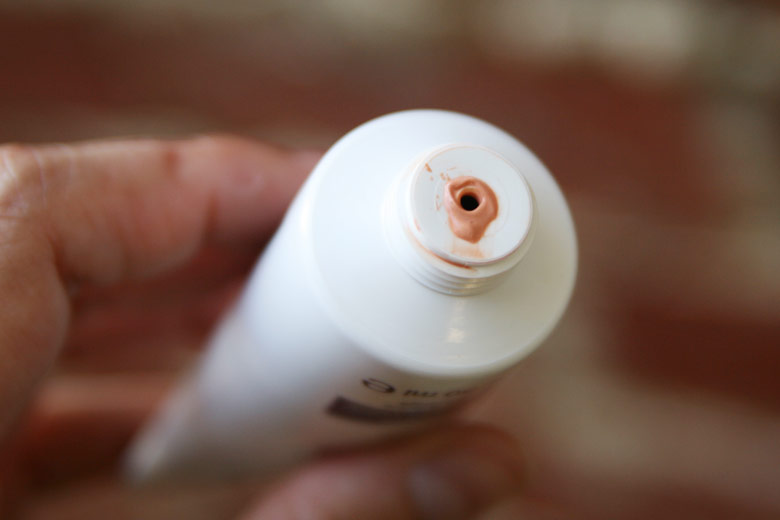 Next comes the part that horrified me in the beginning and that's the colour. For the life of me I don't understand the point of the peachy shade. Is it supposed to change your skin tone? The primer has a cool yet peachy shade and contains a bit of shimmer that, when blended, gives the skin a slightly pearlescent finish. When it's fully blended out, the peachy undertone is almost unnoticeable. According to some reviews, it gave some faces a weird orange sheen but not for me. I blended the crap out of the primer and you won't be able see a difference in shade on my face at all. Still … that bright peachy shade? It's an initial shocker all right.
I love using this with the L'Oreal Nude Magique Eau de Teint foundation. I've tried other primers with that liquid powder foundation and so far, the Rimmel one works the best. My foundation lasts even longer with the Rimmel primer and my T-zone doesn't get oily as quickly compared to no primer. I've also tried this under the Giorgio Armani Luminous Silk foundation and it works great as well.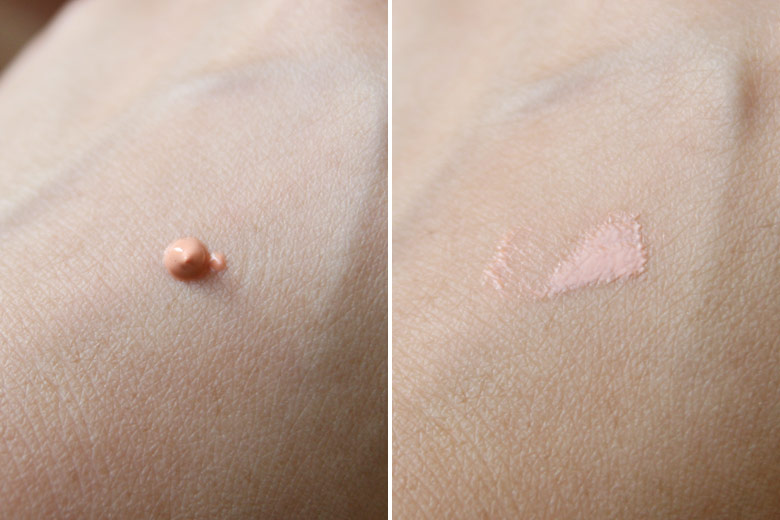 All in all, I like this primer, I really do. I still don't understand the point of the bright peach pigment (trust me, I've seen how this scared potential customers away at Priceline. I've seen women pick it up, squeeze it out, gasp at all that orange and then quickly put it back on the shelf) but after getting past that, it's a good primer and is certainly comparable to even my favourite Hourglass Veil Mineral Primer.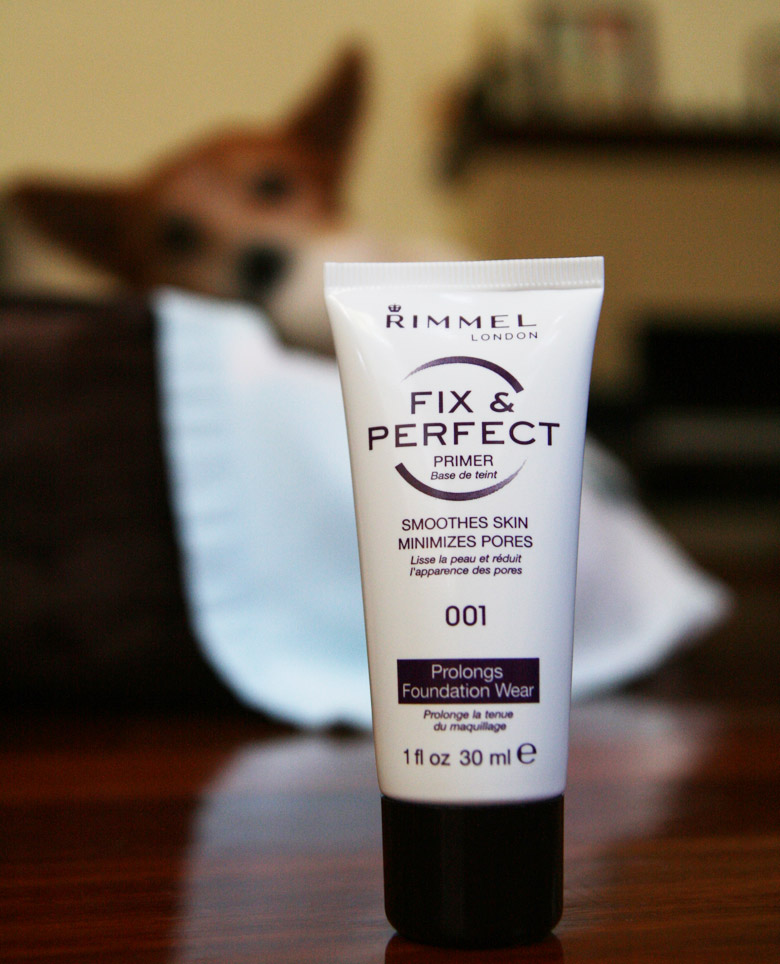 Peekaboo!
Rimmel Fix and Perfect Primer retails at AU$13.95 for 30ml and is available at Priceline, Big W, Woolworths, Chemist Warehouse, My Chemist, Target and Kmart. You can only get 1 shade in Australia, which is the 001. In the US, there's a Fix and Perfect Pro that is available in shade 002. Will be interesting to see the difference between the two if the opportunity arises.
What I like about it: Allows my foundation to glide on smoothly, makes my base makeup last longer (especially the L'Oreal Nude Magique Eau de Teint), affordable.
What I do not like about it: What is up with all that bright peach?!
Have you tried this primer before? Did the bright shade turn you off? Did it work for you? If you have the Fix and Perfect Pro in 002, how does it compare to the 001?