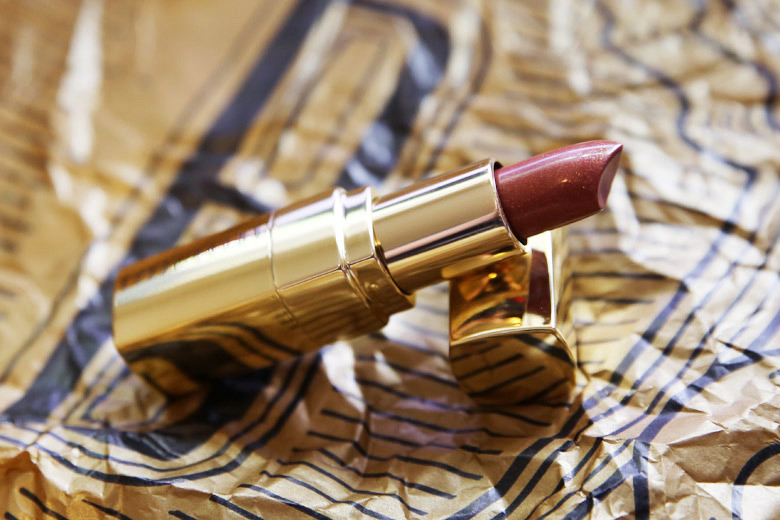 When this gold Bobbi Brown lipstick first landed on my desk, I admit I didn't know what to make of the colour. It wasn't as if I was expecting a specific shade; let's just say that brown wouldn't be my first pick and this looked pretty darn brown in the bullet. Tsk tsk fussy much?
However, what a 180 degree turn this was when I swatched and finally wore it on my lips. It's really beautiful!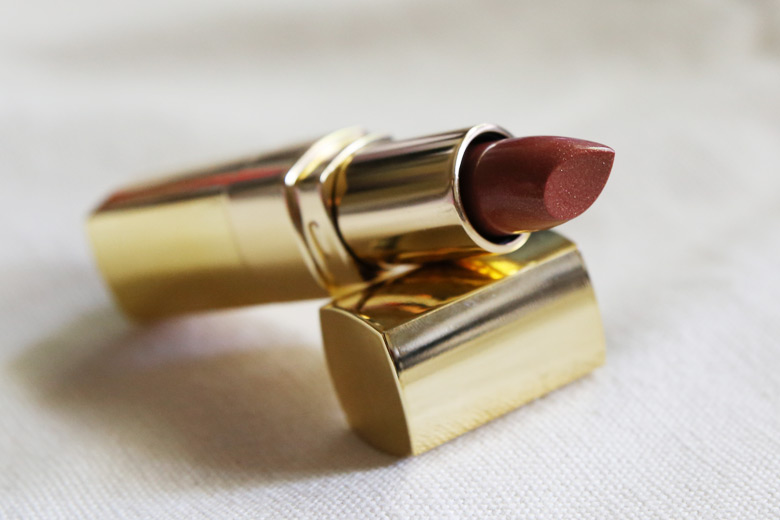 This lip colour in Malt Shimmer is a limited edition one in the Scotch On The Rocks Collection by Bobbi Brown. The swatch looks quite ordinary and you'd even think it looks boring but somehow, the gold shimmer in the lipstick complemented very well with the shade of malt. I wore it in my review of the Dior Fleur des Vents Omotesando blush. I find that it complements my skin tone very well.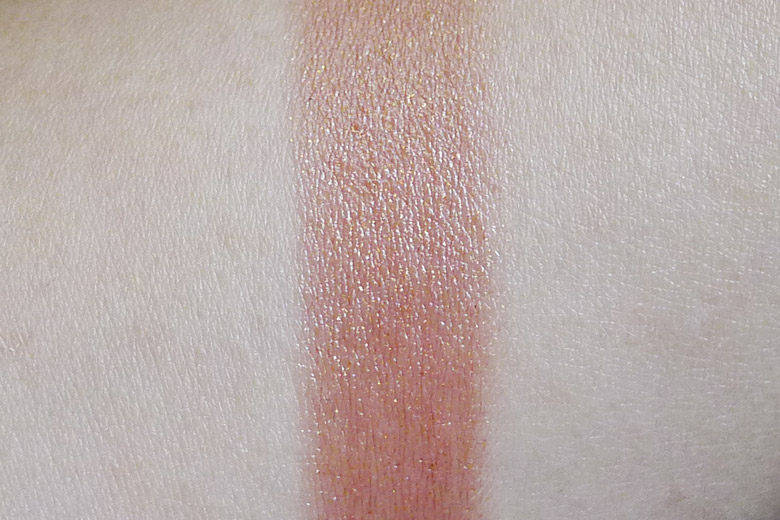 The lipstick itself is creamy and richly pigmented. It's not a matte lipstick but it's not very glossy either. It's a good ol' fashioned sort of creamy lippie that I enjoy. It doesn't last long though and reapplication is definitely needed.
I usually sway towards peaches, pinks and reds but this time, I take my hat off to this unassuming shade that I thought would be dull but actually turned out to be beautiful on the lips. Lesson learned: don't judge a lipstick by its, er, colour? 🙂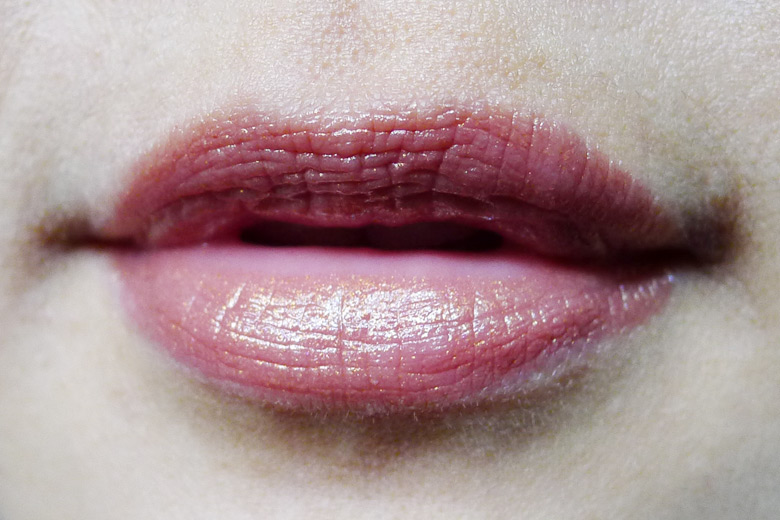 This lipstick retails at AU$44.00 and is available at the Bobbi Brown Studio, selected David Jones, MYER and Mecca Maxima Stores.
Do you find brown lipsticks appealing? If so, which one's your favourite?
This product was provided for editorial consideration. This post contains an affiliate link. By purchasing something via these affiliate links (at no extra cost to you), you're supporting Beautyholics Anonymous, which I highly appreciate. For more information, please read our
disclosure policy
.