UPDATE: The 2017 edition is now available for download! 🙂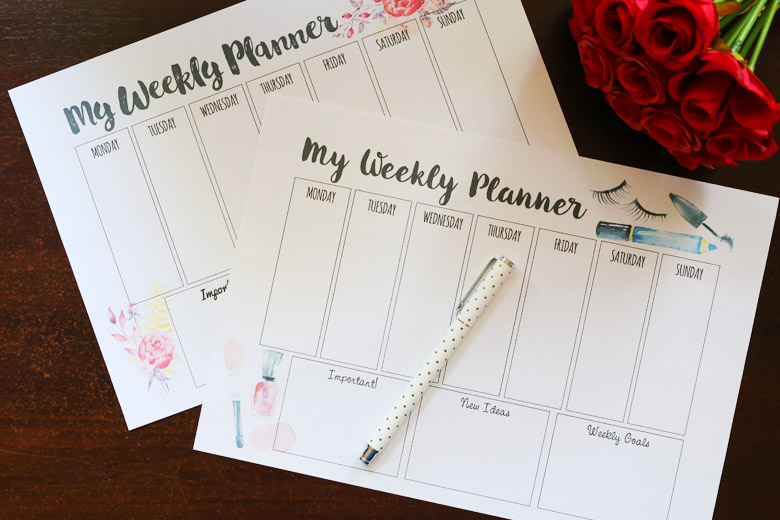 Happy hump day, my lovely chickadees!
Do you know that it's only 10 sleeps to Christmas, which means it's also only just 16 sleeps to 2016? Oh dear, I hope your stress levels haven't just shot up sky high! 😛
Is one of your new year resolutions for 2016 to be more organised? Need a planning tool for you to organise your month and week? Well, I have some awesome free printables for you to download today!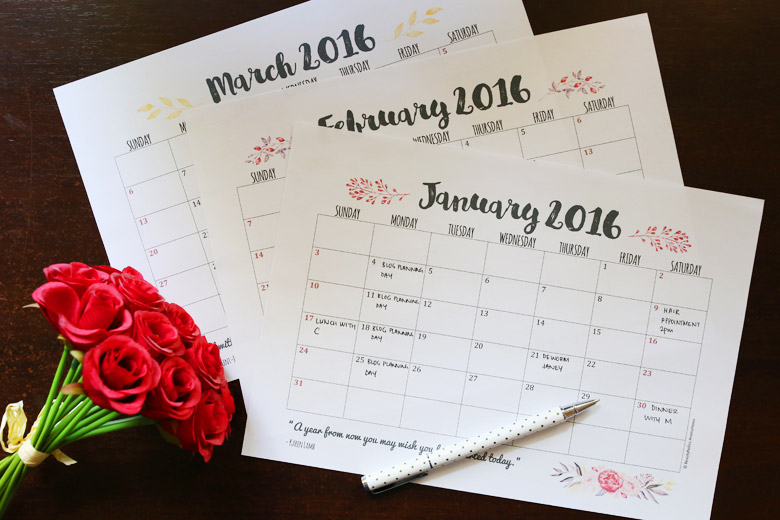 Even though I love Google Calendar and use it to plan appointments, deadlines and to-dos, nothing beats planning on paper. I've designed some free weekly and monthly planners for you. All you have to do is download the PDF files, print them out and voila! You've got your very own planning tool!
There are two designs to each planner set. I like them both but between you and me, I'm leaning towards the ones with makeup because, well, duh. 😛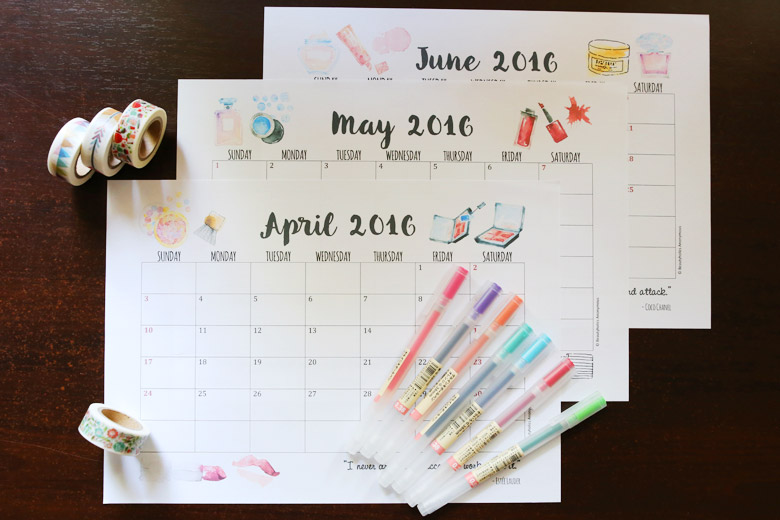 Right-click on the download link below and select "Save Target As". It will be a zipped file. You'll need a PDF reader to open the individual files. I've included printing instructions in each file. If you have any issues downloading the file, please let me know in the comments below. Please note that the file may not work or download properly if downloaded via a mobile device.
Have fun and let me know what you think about them!
Happy planning!