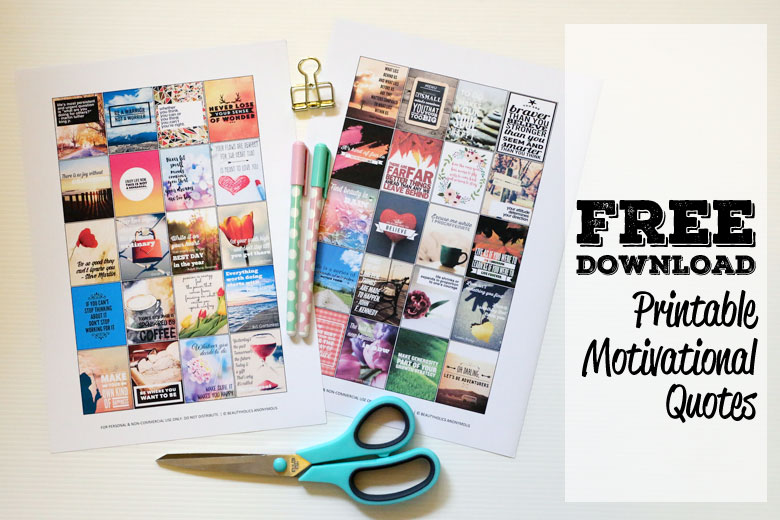 It's been a while since my last free download offer on BA so I thought, why not do another one this week? My previous few free downloads were immensely popular and I'm so glad so many of you enjoy them. The comments and emails I get, especially from planner addicts like myself, are very heartwarming. 🙂
This motivational quotes printable is similar to the previous one. Thanks to many of you who have sent me pictures of how you used my printable, I've seen a number of ways this was used:
As stickers (this was how I intended this to be but you guys are very creative!)
As a collage wallpaper for your desktop and/or mobile phone.
As a laminated poster
As a laminated planner dashboard
And more!
Oh your creativity astounds me! 🙂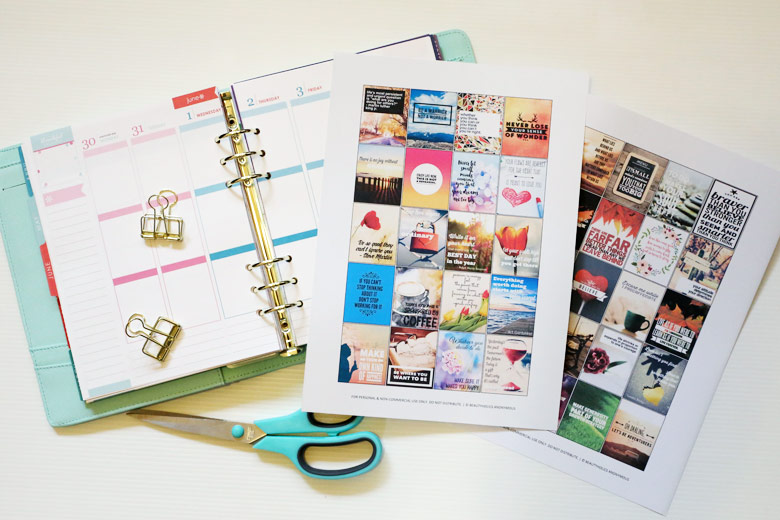 If you haven't checked out my previous free motivational quotes printables stickers before, are wondering what these are and what they're for, they were originally created to fit in my Erin Condren Life Planner. These fit into each of the weekly boxes just nicely. Now I know that not everyone owns an Erin Condren Life Planner; these motivational quotes can be printed and used on any planner or notebook (or even used as mentioned above!). I've since moved on to a Midori Traveler's Notebook and I use these on my notebooks too. I've seen these used on Kikki K, Filofax, MAMBI Happy Planners … the possibilities are endless.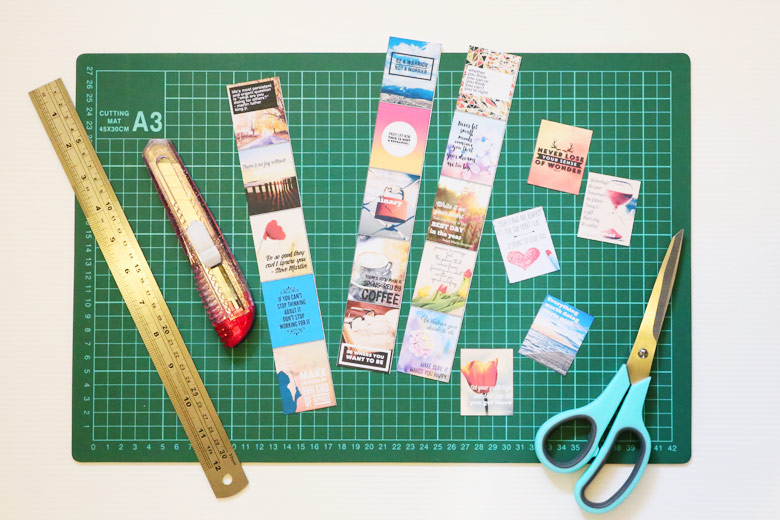 Just like before, these are not physical sheets. It's an instant download and you'll need to print them out (please don't ask me to send you the actual stickers. I've actually had requests for that!). If you're unsure on how to print these to use as stickers, please refer to my original Motivational Quotes Printable Stickers blog post. In short, you'll need to get some adhesive papers, print on them like regular paper, cut the little rectangular pictures out and voila! You have yourself some pretty awesome stickers. If you're based in Australia, you can get adhesive papers from Officeworks (brands are Avery or PPS, whichever you prefer).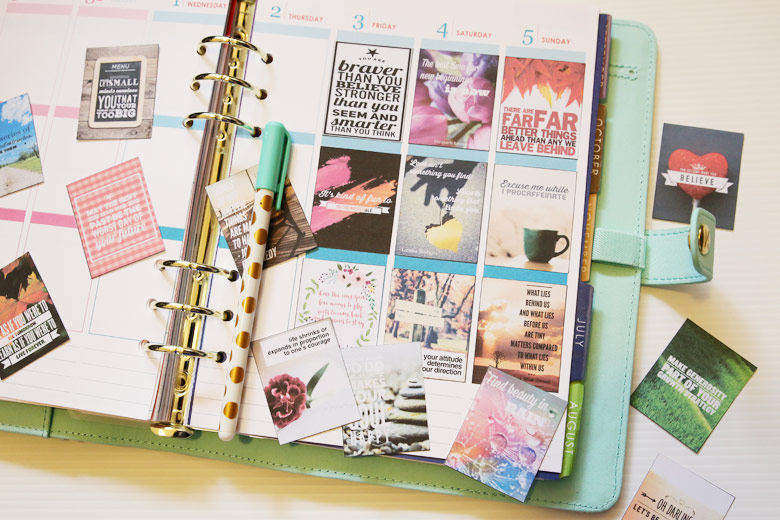 Important: When printing, make sure to set your printer to print A4 size and check the "Actual Size" option.
Please note that this 2-page PDF file is for PERSONAL USE ONLY. Please do not sell nor redistribute these files as your own, either as an entire printable download, distribution of separate images or printing them out as stickers to sell. Colours may vary on each computer screen and printer.
If you encounter any issues in downloading the files, please let me know. Right-click on the link below and click on "Save As".
Enjoy! 😀