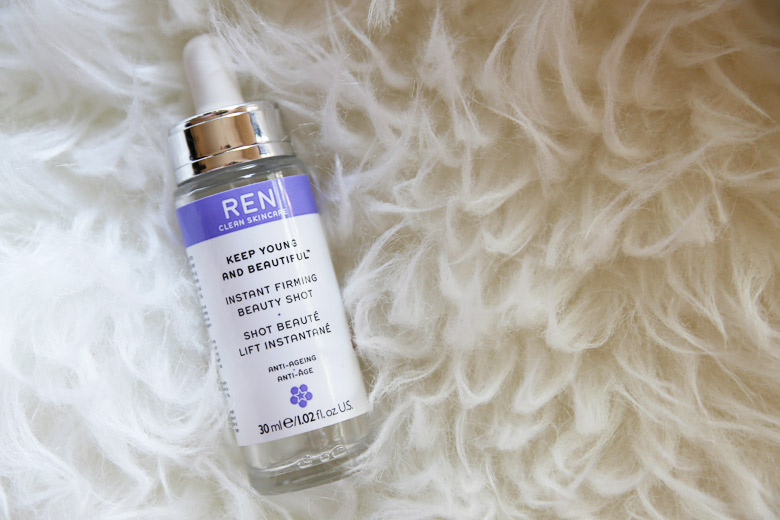 I've tried many different types of serums over the years but the three non-negotiable must-haves are hyaluronic acid/hydrating serums, exfoliating serums and retinol serums. The combination of these three types of serums have improved my skin significantly to the point where I can say that my 30s skin looks way, WAY better than my 20s skin. Today, I'd like to share with you a new hydrating serum that I've tried over the past month and that's the REN Keep Young and Beautiful Instant Firming Beauty Shot.
I must admit that prior to this, I've only tried one other REN product, and that's the Moroccan Rose Otto Body Wash, and only because it was a free sample in a goodie bag I once received. I haven't properly given products from this brand a go, so I'd say this was my first. Paris B raved highly about this hydrating serum and there's one thing I've learned about reading her blog; when she says a beauty product is good, I'm getting it. 😛
While I thought this was a good hydrating serum, I'm afraid I didn't love it as much as Paris B did. And here's why.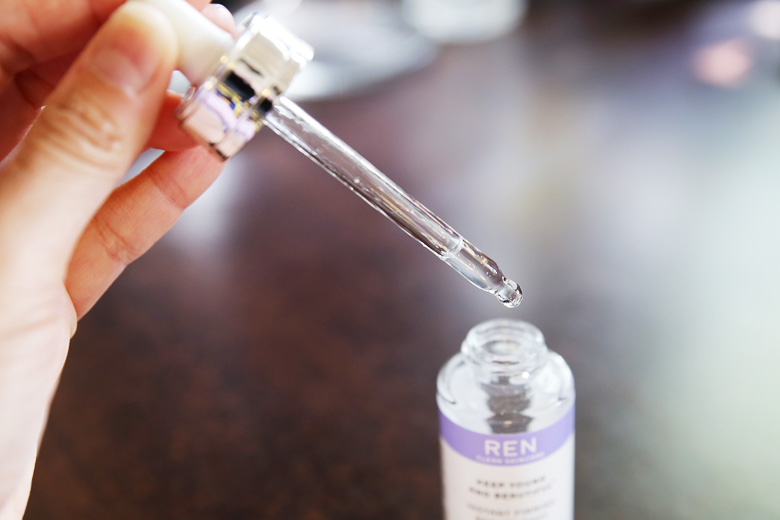 Before I get to that, here's a brief description of the serum:
Description:
A radiance-enhancing, skin-firming serum that helps to restore elasticity and suppleness to skin.

Ingredients:
Aqua (water), Sodium Hyaluronate, Hydroxypropyl Methylcellulose, Phenoxyethanol, Pullalan, Carbomer, Sodium Hydroxymethylglycinate, Rosa Damascena Flower Oil, Sodium Hydroxide, Porphyridium Cruentum Extract, Rosa Damascena Flower Water, Citronellol, Geraniol
Hydrating serums (particularly hyaluronic acid serums) normally has one purpose and one purpose alone, and that's to hydrate the skin. It's often sticky in texture and viscous in consistency and when it goes on the skin, it will make the skin feel tacky. The Instant Firming Beauty Shot does just that. One full squeeze and dispense of the dropper yields enough product to go on my face and neck and the next squeeze and dispense goes on my decolletage. The gel is fairly thick and while it feels tacky on the skin, it absorbs very quickly and the stickiness is gone in just a few seconds.
Out of all of the hydrating serums I've tried, this one smells the best. It smells of roses which is lovely. Other hydrating serums I've used either don't smell much of anything or smells quite strongly of chemicals. This, on the other hand, smells very pleasant which makes it a treat to use.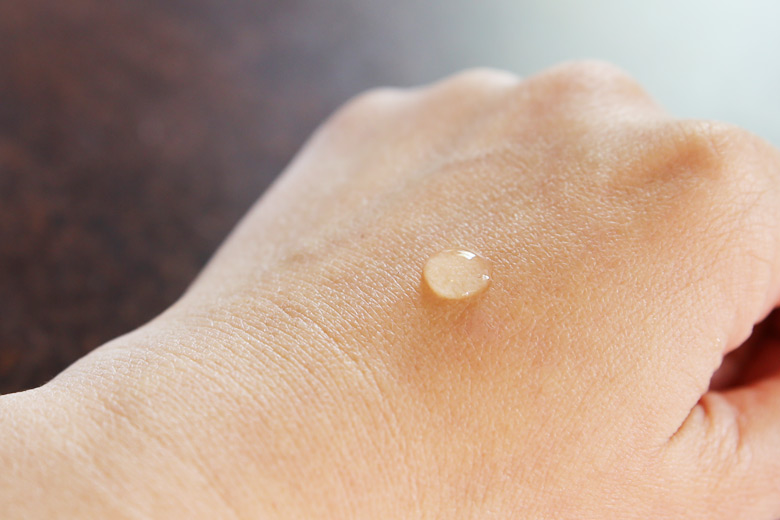 So how does this fare against the other hydrating serums I've tried and loved? It's a decent hydrating serum. It isn't any better nor is it any worse. It preps my skin to "receive" the next serum that I layer over the hydrating serum better. It keeps my skin feeling soft and boing-boing the next morning.
The thing is, I don't dislike this serum but I don't love it either. It's expensive for what a simple hyaluronic acid serum can do. I used this at least twice a day and in just over a month, I've already used up 75% of the serum. As I usually apply quite a lot of HA serum on my skin, I need something that's not as expensive, even though it does smell very nice.
Personally, my favourite hydrating serum is still Paula's Choice Resist Hyaluronic Acid Booster. It's still expensive for the amount it comes in but it does contain ceramides which is an added boost to the serum (ceramides are useful for the skin's water-retention capacity as well as for barrier repair and cell regulation. Adding ceramides to skincare products can help restore the skin's barrier.) The REN Instant Firming Beauty Shot is, well, just a hydrating serum. It's good, but it's not what I'd call the bees' knees.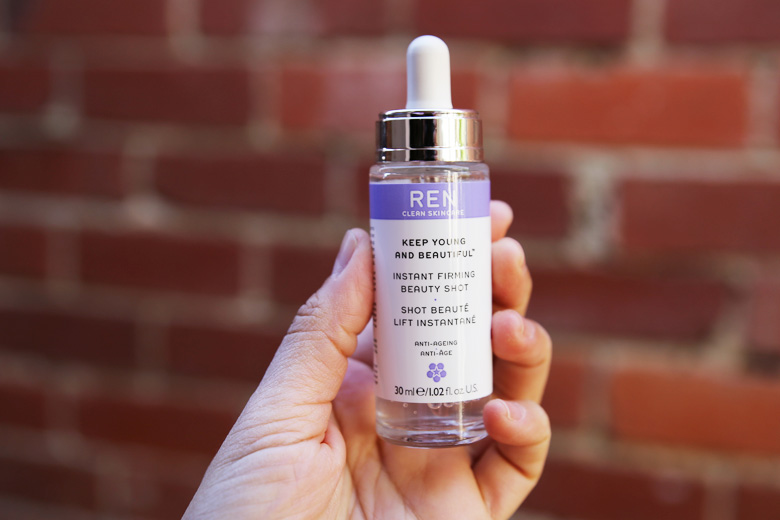 Oops. Sorry Paris B. You're still my enabler and purveyor of fine goods. 😛
REN's Keep Young and Beautiful Instant Firming Beauty Shot retails at AU$87.00 for 30ml and is available at Mecca Cosmetica and Mecca Maxima stores nationwide.
What I like about it: Keeps the skin well-hydrated, preps the skin to absorb the next layer of active serums better, smells very nicely of roses.
What I do not like about it: It's pricey for something I use so often.
What's your favourite hydration serum?