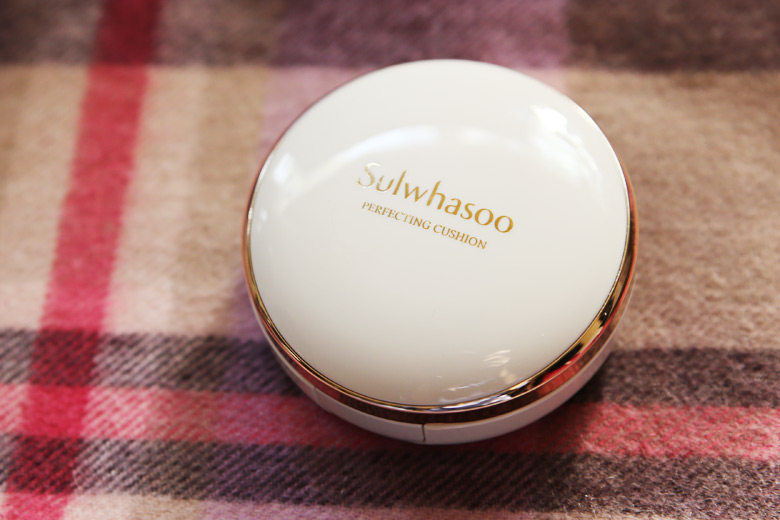 Cushion foundations are all the rage now and it's no wonder why. It's easy to use, it's relatively mess-free and it looks very natural on the skin. The Koreans really know what they were doing when they came out with this concept, huh? Heck, even Western brands like L'Oreal Paris, Lancome, Mecca Cosmetica, Bobbi Brown have come up with cushion foundations of their own.
It's funny how I actually didn't like cushion foundations before I stumbled upon Sulwhasoo's Perfecting Cushion. I didn't like the uber popular IOPE Air cushion foundation (claimed to be the cushion foundation of all cushion foundations, based on the rate and high number of sales). It wasn't my cup of tea at all. At first, I blamed myself for not applying the product properly; instead of patting the product in, I swiped left, right and centre. But even after I started doing it correctly, I still didn't like how moist my skin looked. It was just too dewy for my liking. Because of that, I decided that I didn't like cushion foundations after all.
Right … where's that humble pie, because this woman's gotta eat a slice of it. 😛 When I tried this cushion foundation by Sulwhasoo, I fell head over heels in love. It's been a couple of months since I've touched liquid foundations; that's how much I love this one. When I used what was once a favourite liquid foundation of mine, I was shocked when I found out how dry it made my skin look. I hadn't experienced that before with that liquid foundation. I guess I really got used to how dewy and naturally radiant my skin look like now with this cushion foundation.
Anyway I digress. Let's talk about what the Sulwhasoo Perfecting Cushion is about and why I love it so much.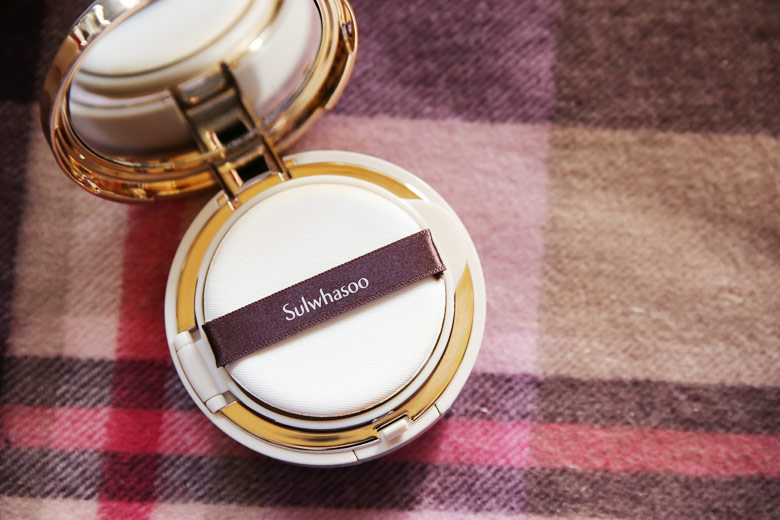 Like many Korean cushion foundations, each box comes with a compact that houses the cushion foundation and a refill. I'm not a fan of brands that don't offer a free refill. Heck, have you seen how Shu Uemura expects you to buy their cushion foundation, compact packaging and refill, each sold separately? I've seen my share of bullshit product packaging and merchandising in my day but Shu Uemura's cushion foundation really takes the ticket.
ANYWAY. I digress again.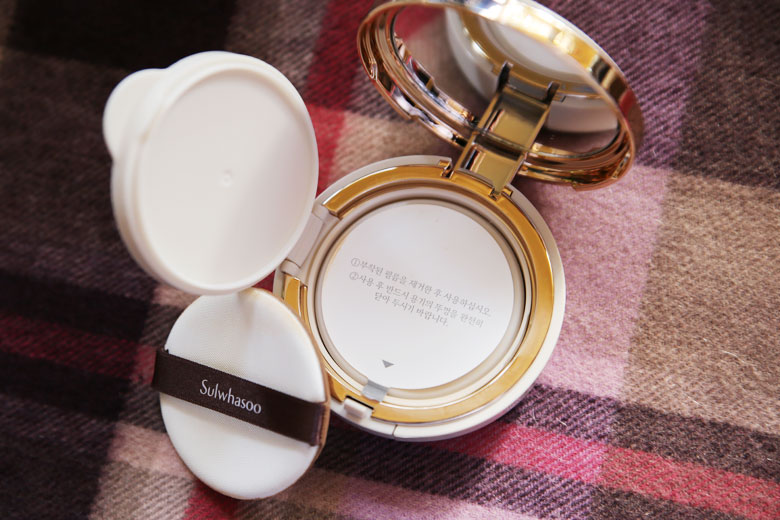 The cushion puff is typical of all cushion puffs that come with cushion foundations. It's designed to pick up and displace product on the skin evenly as you pat the product on the skin. The cushion is sealed with a removable plastic seal and I highly recommend that you keep it closed over the cushion instead of chucking it. This adds an extra layer of protection against the foundation drying out. Previously I'd happily chuck these seals only to regret the product drying out prematurely and it was no one's fault but my own.
Sulwhasoo has 2 different types of cushion foundations: Perfecting Cushion and Perfecting Cushion Brightening. The Brightening version leaves a pearlescent sheen on the skin that I wasn't very keen on. The original Perfecting Cushion has the highest coverage of all three and even so, it's at best a medium coverage foundation. Just one layer alone would render sheer coverage with just a tint of colour on the skin. When you pat on the foundation on the skin one thin layer after another, you'll build the coverage up without the product making your skin appear cakey and "made up". The foundation is very lightweight and oil-free.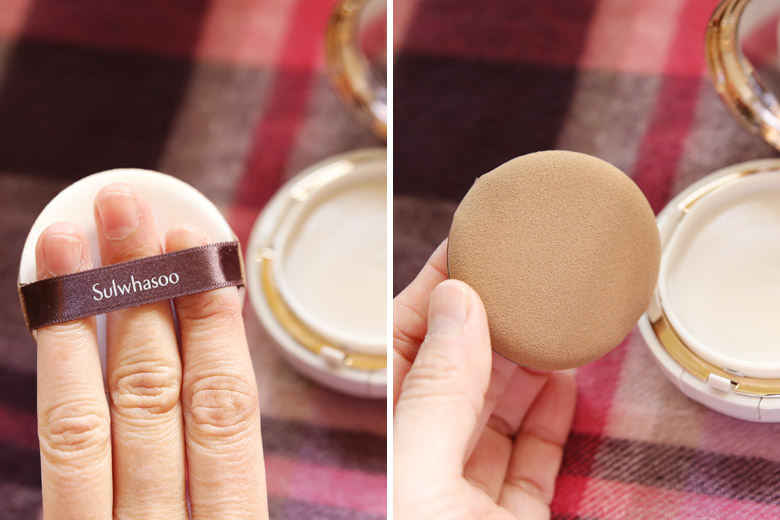 Like most Korean cushion foundations, this gives a dewy finish on the skin. But unlike IOPE's cushion foundation, it doesn't feel sticky on the skin and doesn't make it appear moist. It's dewy enough to be radiant on the skin but not overly moist that it just looks like sweaty skin. This is the reason I love this foundation so much. It's my skin but heaps better.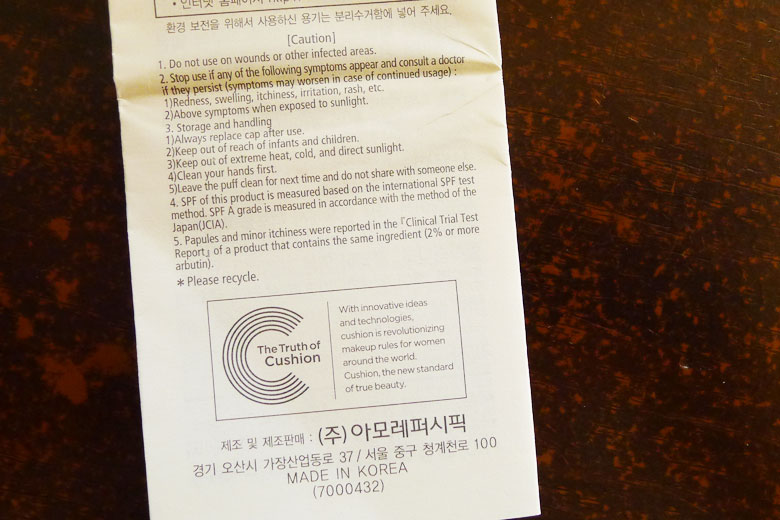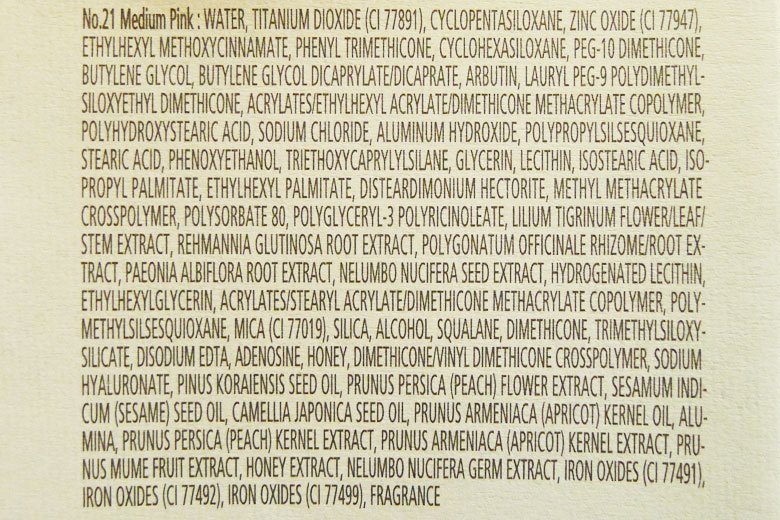 I've had this foundation on for many hours and there's only a slight hint of fading at the end of the day (this is with about 2-3 very thin layers applied on my face). It makes the skin look even better after several hours of wear.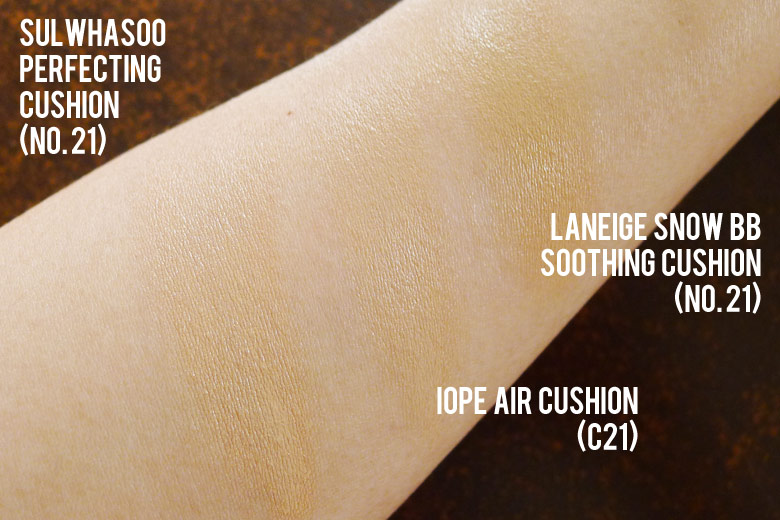 But alas, with all cushion foundations, this also runs the risk of drying out quickly, hence the need for the plastic seal and to keep the cushion compact closed as much as possible. So far I haven't run out of foundation yet but I foresee it wouldn't be long until I need to replace it with the refill.
Oh boy, this is probably the longest review I've ever done on a foundation and I applaud you for reading all the way here. As you can tell, when I love a beauty product, I really love it enough to write a thesis about it. 😛 But really, I find this superior to the IOPE cushion foundation and that it really suits my combination skin.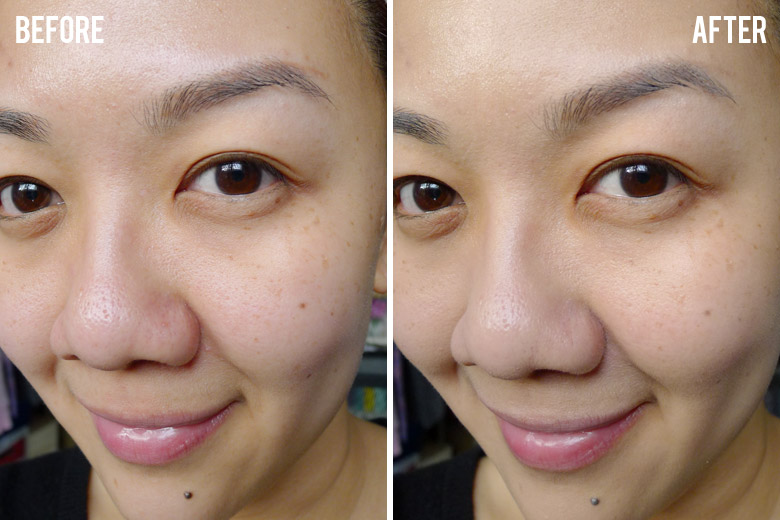 I picked this up during my last trip to Malaysia for RM200 (approximately AU$65) which includes a refill. This retails at US$60 in the US. Sulwhasoo is considered a departmental store brand along with the likes of SK-II so the hefty price tag is expected. But considering the fact that it comes with a refill, I'm really just buying each foundation for AUS$33 which is not much more expensive than a Revlon or L'Oreal foundation here in Australia. Unfortunately, Sulwhasoo is not available in Australia but you can get it online easily.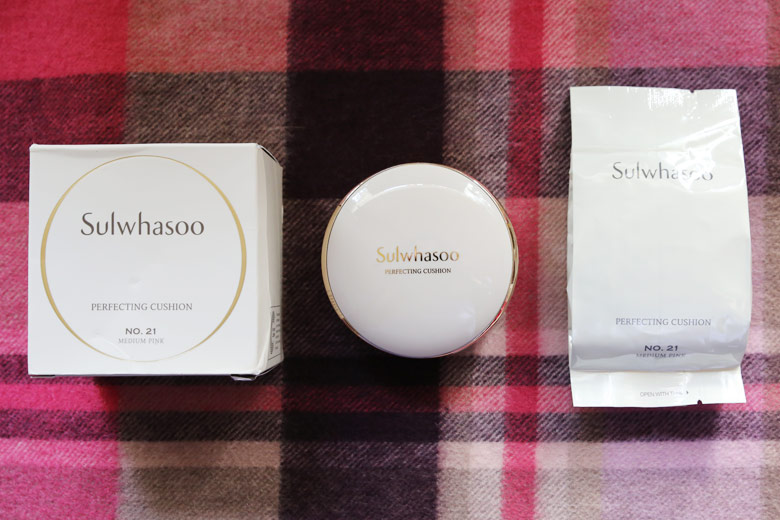 It's a pity the 2016 limited edition packaging wasn't available at the time I bought this. All those cherry blossoms practically scream my name. 😛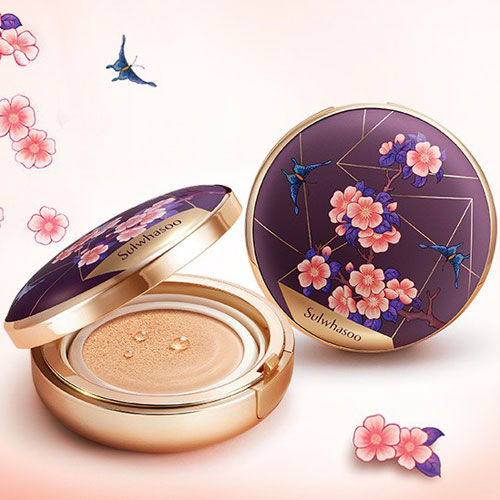 Do I recommend this? You can bet your bottom dollar I do. And I take back everything I said about not wanting to try cushion foundations again. Given the right techniques and the right product, it's a stellar concept. By the way, Paris B wrote a detailed blog post on the right ways to apply cushion foundations. If only she wrote this earlier! 😛
What I like about it: Lightweight, oil-free, dewy-yet-not-moist finish on the skin, makes my skin looks pretty damn amazing, if I say so myself.
What I do not like about it: It will dry out quickly with regular use.
Have you tried this cushion foundation or any other product from Sulwhasoo? Are you a fan of cushion foundations? Or do you find them too fussy to use?