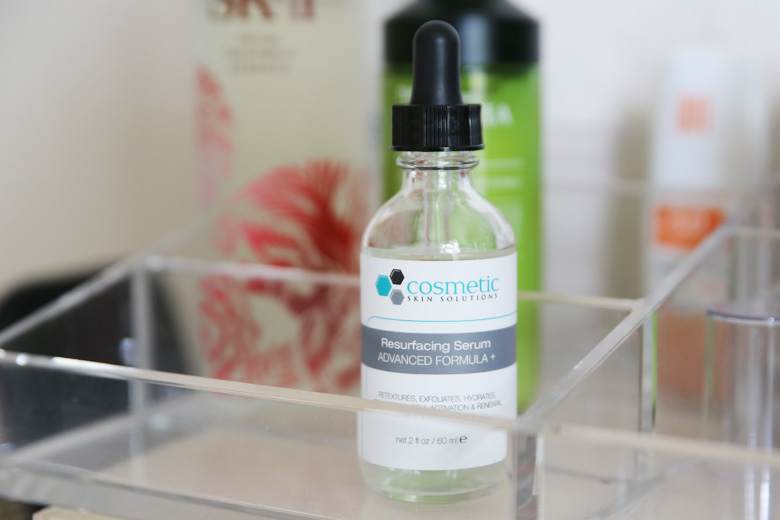 As many of you will know, one of my Holy Grail of serums is Sunday Riley's Good Genes. I've sung praises of that serum ever since I discovered it a year ago and would highly recommend it to anyone who's looking for a very good chemical exfoliating serum. It gave me almost immediate results that I absolutely love, which is smooth skin and an even skin tone.
A year and 2 bottles later, it was time for me to replenish that serum as I'd used up every drop in the bottle. But much to my dismay, when I wanted to buy it at Mecca Cosmetica, the price had increased to AU$158 for 30ml (it was actually AU$163 or AU$165 a month ago when I last checked). When I bought this mid last year, it was just AU$125 (thank goodness I wrote a review about the serum and I noted the price back then). Not that there's anything "just" about it; it's definitely not a cheap serum to begin with. The price increase really irked me, especially when I knew I paid less for it just a year ago. Upon principle, I decided that I would not get this even though I really, REALLY liked this serum. 😛
After a lot of whinging to LeGeeque about this, she recommended that I give Cosmetic Skin Solutions' Resurfacing Serum a go. She's tried both the Good Genes serum and the Resurfacing Serum and found that they do pretty much the same job. The CSS serum is certainly far cheaper and since I've had good experiences with CSS serums so far, I decided to get a bottle to try.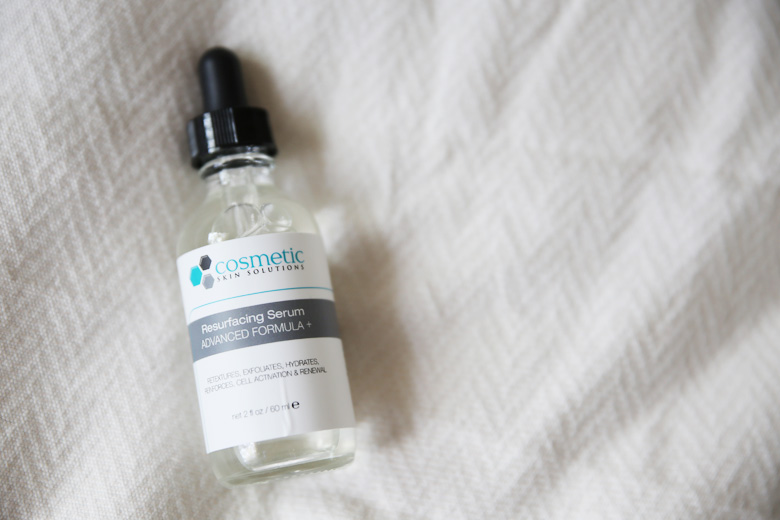 The Resurfacing Serum comes in typical CSS packaging, which is a clear glass bottle with an eye dropper. Instead of a light gel like Good Genes', the serum feels and looks like water. I drop half a pump of the eye dropper of product on my palm, gently press both my palms together and apply the serum all over my face, neck and decolletage. It absorbs onto the skin very quickly. This serum smells quite similar to Good Genes, which also means it doesn't smell good at all. I used to think Good Genes smelled like toilet cleaner but I got used to the scent. Hence the similar scent from the Resurfacing Serum doesn't bother me.

Cosmetic Skin Solutions doesn't mention the percentage of AHAs in this serum. Good Genes contains 40% of lactic acid in the serum. According to Cosmetic Skin Soltuions, the Resurfacing Serum contains a combination of naturally occuring AHAs, lactic and glycolic acids to help promote even cell-to-cell differentiation promoting exfoliation by cellular turnover through a process of desquamation and apoptosis. On a physical level, the serum didn't sting my skin when I first used it. However, there were times when my skin was particularly sensitive (usually during that time of the month) that it tingled a little when I applied this serum. There was no discomfort and it didn't cause any adverse reactions to my skin.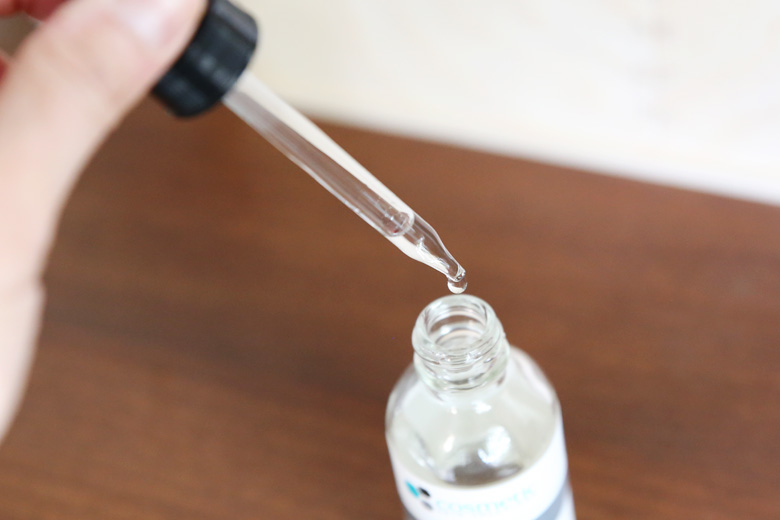 So how did this fare against the Good Genes? It didn't give me almost immediate results like Good Genes but the process was quick enough that I noticed visibly smoother skin after just a few days. Like Good Genes, I use this serum every other day, alternating with my Dr Brandt Glow Overnight Resurfacing retinol serum. Together, these 2 serums form a pretty might combo.
Thanks to the price increase in Sunday Riley's Good Genes, I'll be happier sticking to CSS' Resurfacing Serum from now on. It will save me a lot of money too for the Resurfacing Serum is far cheaper. Cosmetic Skin Solutions offer a bulk size along with its regular 30ml. A 30ml bottle is US$29.85 and a 60ml bottle is US$54.85. I can buy a lot more of the Resurfacing Serum for the price of one Good Genes even when I include the cost of shipping from the US.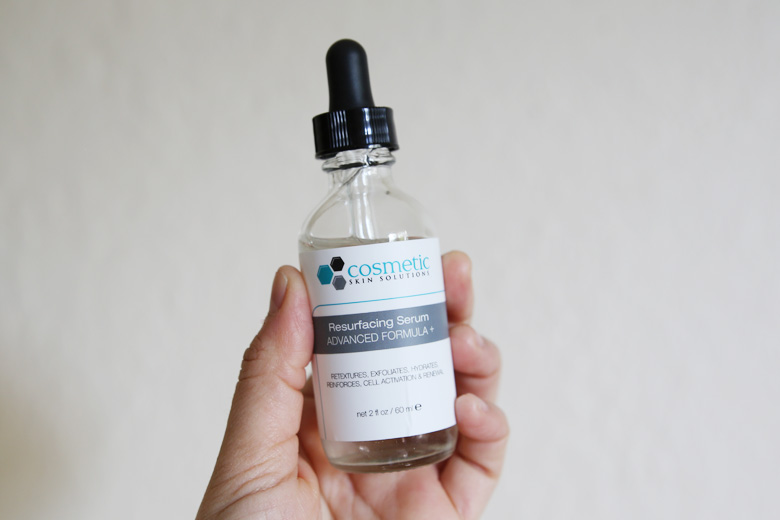 Well, sucks to be you Sunday Riley for I've found a good substitute and I'm not coming back to you! 😛
Cosmetic Skin Solutions offer a good selection of "active" serums that are effective and very affordable for what those serums can do. Mind you, I'm not affiliated with the brand but after trying out many of their products, I must take my hat off to them for their amazing skincare range that is similar to many big "cosmeceutical" brands out there but don't break the bank. They ship worldwide.
What I like about it: It works almost as well as Sunday Riley's Good Genes serum, gives my skin quick results of visibly smoother and more boing boing skin. A hell lot more reasonably priced too!
What I do not like about it: It doesn't smell pleasant. It's also not physically available in Australia.
Have you tried this serum? Are you also a fan of Sunday Riley's Good Genes? If you are, what do you think of the price increase in Australia? Or do you use another equally effective exfoliating serum?