Update 14 July 2015: It's with regret that I have to remove the printable downloads due to copyright issues. While I've enjoyed sharing the images with you, at the end of the day, they do not belong to me and I don't want to have to take anything away from the artists who created them. Thank you for enjoying the printable stickers. I had fun putting them together for you. If you have printed the stickers for your planner, please consider purchasing the original artwork.
Thank you for understanding and my apologies to the artists that were originally featured in the download. In the meantime, I have created a whole new set of similar printables that you are able to download for free, which you can access here: http://www.beautyholicsanonymous.com/2015/08/free-download-motivational-printable-stickers-planner/
Tine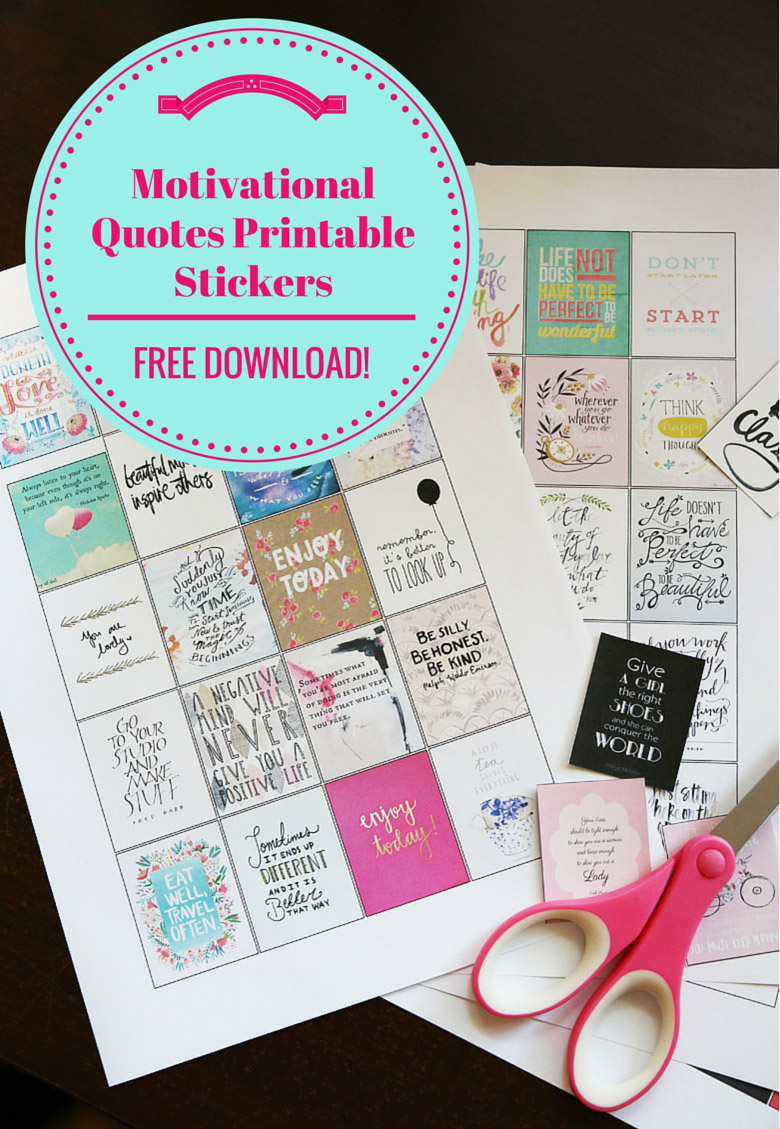 In October 2014, I shared some motivational quotes printable stickers with you that you can use on your planner, organiser, notebook, etc. I didn't realise what a hit they were going to be! I'm so glad that so many of you enjoyed the printable stickers; heck, some of you even printed them out in one plain sheet to be used as posters!
Well, guess what? Seeing that so many of you loved the printable quotes, I've come up with even more for you to download. For FREE!
These printable stickers are suitable to fit each Morning, Day and Night section in an Erin Condren Life Planner but it can be used on any planners, notebooks, etc that you like. If you're a sticker fiend like I am, you'll find plenty of spots to stick these babies! 🙂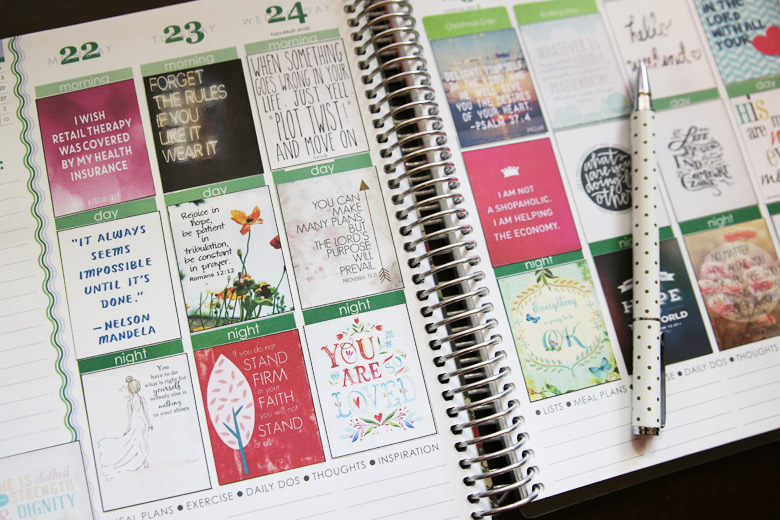 There are more pages per file this time and just like the previous printables, there are 3 PDF files of motivational quotes in the zipped folder that comprises general quotes, biblical quotes and fashion/style quotes. Please delete the ones that aren't relevant to you. The PDF with the general quotes has the most images.
Just like the ones before, these are not physical files. You'll need to print them out. Kid you not, I actually had emails from people asking me when I'll be sending the actual stickers! If you're unsure on how to print these out to be used as stickers for your needs, please refer to my original Motivational Quotes Printable Stickers blog post. I wrote a detailed post on the best adhesive papers to print these stickers on. I've also included instructions on how to print them out.
Again, I have to be very clear about this: the images in the documents were selected from Pinterest and these PDF files are for PERSONAL use only. Please do not sell nor redistribute the files. If you're the owner of any of these images and would like me to remove them from the files, please let me know (tine@beautyholicsanonymous.com) and I'll gladly do so.
If you encounter any issues in downloading the files, please let me know. Right-click on the link below and click on "Save As". Please do not download via mobile devices as it will not work.
DOWNLOAD MOTIVATIONAL QUOTES PRINTABLE STICKERS PART 2
(the download link is no longer active)
Enjoy!