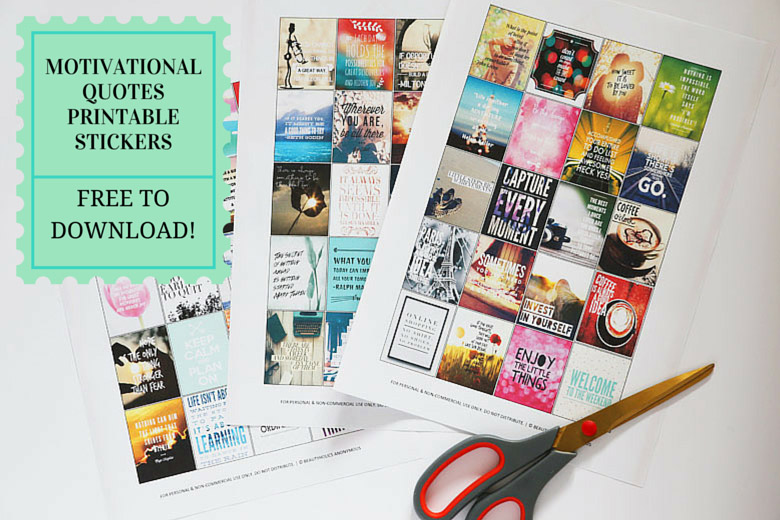 Now if you've been downloading free printables from my previous two posts on motivational printable stickers, you'll know that I had to take the download links down due to copyright issues, much to the disappointment of many of you (very sorry about that!). To be honest, I was very relieved that I only received a slap on the wrist for that one. Geez, what the heck was I thinking?
I received a lot of requests to put the link up again or share something similar again on the blog. So I decided, heck, why not create my own motivational printable stickers instead of just grabbing images off Pinterest? And I did! It's harder work but it's much more satisfying.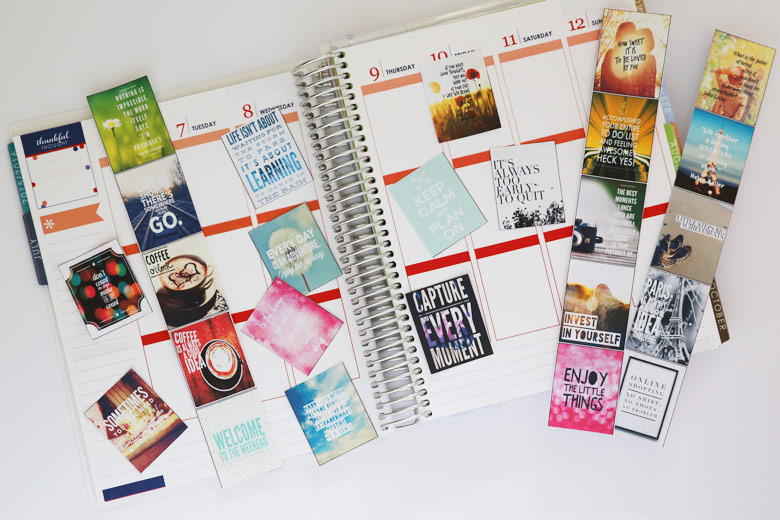 If you're new to this and don't know what the heck these motivational printables are for, I originally created them for my Erin Condren Life Planner. These fit just nice into the boxes of the vertical planner. However, you can use them on anything; you can use them on your planner, notebooks, folders … anything you like, really. I'm currently using a Midori Traveler's Notebook and I stick these in my notebooks too. Some of you have even printed the sheets out uncut and use them as posters!
Just like before, these are not physical sheets. It's an instant download and you'll need to print them out. I'm afraid I cannot send you the actual stickers. If you're unsure on how to print these to use as stickers for your needs, please refer to my original Motivational Quotes Printable Stickers blog post. In short, you'll need to get yourself some adhesive paper (I get mine from Officeworks, either from Avery or PPS. Avery labels are more expensive but they're thicker and have better paper quality). I've also included instructions on how to print them out (again, in short, setup your printer to A4 paper and check the "Actual size" option).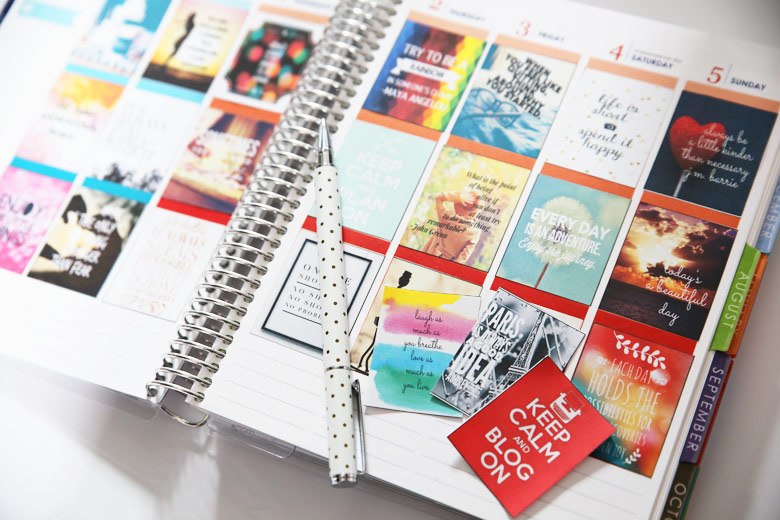 This 3-page PDF file is for PERSONAL USE only. Please do not sell nor redistribute these files, either as an entire printable download or separate images.
If you encounter any issues in downloading the files, please let me know. Right-click on the link below and click on "Save As". Please do not download via mobile devices as it will not work,.
Enjoy! 😀