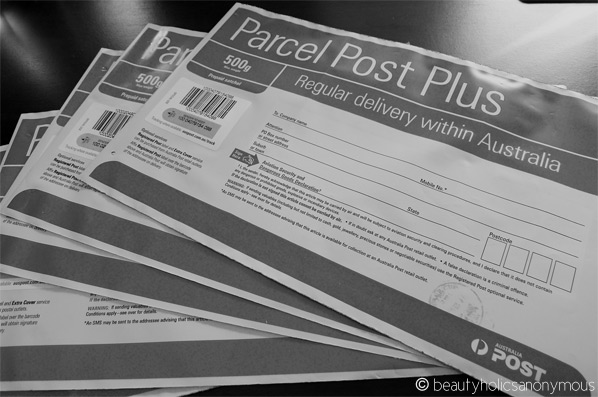 First of all, thank you so much for participating in the Flash Giveaway Week. I've had heaps of fun organising the giveaways and even more reading all of your entries. This 24-hour giveaway thing sure was exciting. I'm definitely doing this again in future

Without further ado, I'm proud to announce the 16 winners of last week's giveaways.
Day 1 (Endota Spa Body Bliss Gift Pack) – Madam M
Day 2 (Shu Uemura Ultime8 Sublime Beauty Cleansing Oil) – Bonta Bear
Day 3 (Dermalogica SkinPerfect Primer) – Kaye
Day 4 (Garnier & Revlon Goodie Packs)
- Linny
- Phoebe
Day 5 (Thalgo Skincare Pack) – Eunice
Day 6 (Bellabox Australia September Edition)
- Jasmine Nelson
- Alicia Chow
- Hannah Jackson
- Lizzi
- Lauren L
Day 7 (Uriage Aqua Precis Skincare Packs)
- Jackie
- Sharon W
- Mandy
- Amy Macaroni
- Gaby
CONGRATULATIONS TO ALL THE WINNERS!
Commiserations to those who didn't win this time. There'll be plenty of giveaways coming up on Beautyholics Anonymous (for Australian and international readers), so do stay tuned.
As for the 16 winners, please contact me within the next 7 days with your name and address. We'll try to send the prizes out as soon as possible

.