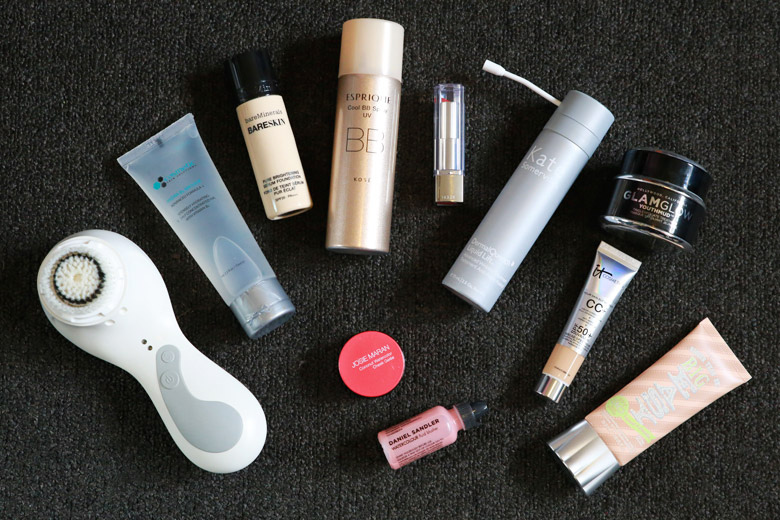 When I look at my beauty stash, I see gems that I'm so glad I stumbled upon in my shopping escapades. Amongst these gems are some items that I proudly call my Holy Grail skincare and makeup. On the other hand, in my search for the next big thing in cosmetics, I've also come across some duds that didn't meet my expectations. I'd love to say that I've only regretted a few beauty purchases here and there, but over the years, I've ended up regretting a lot of the purchases I've made.
There are also a lot of beauty products that were sent to me for review that weren't up to par but for today, I'd like to share with you the ones that I'd purchased over the years that I've regretted buying. Mind you, these aren't bad products (well, most of them anyway). They simply didn't work for me as well as I expected.
Alrighty, let's get started!
Bare Minerals BareSkin Pure Brightening Serum Foundation – I've never tried silicone-free foundations so I thought I'd give this one a go. I don't know if it's my application process that was wrong but I didn't like how this looked on my skin. It was patchy and didn't blend very well. Trying out silicone-free foundations has taught me one thing: damn, my skin sure loves 'em silicones.
Rimmel BB Cream Radiance (not pictured) – I bought this over a week ago, tried it a few times, didn't like it at all. It looks streaky on my skin and doesn't blend very well. Coverage is also poor but I expected that as the packaging already said so. Still, it didn't look good on my skin nor did it make my skin look good.
IT Cosmetics CC Cream – I'm a bit on the fence about this one because this actually looked good on my skin. I had no issues with the CC cream per se. It's the scent that I can't stand. It sort of smells like sick to me whenever I apply it, I don't know why. Most people who have tried it didn't smell anything bad. There's either something wrong with the one I bought or there's something wrong with my nose.
Josie Maran Coconut Watercolour Cheek Gelee – I was so excited to finally try this out but oh what a disappointment it was. Even though I've wiped most if not all of the foundation off my finger prior to applying this, the jelly still managed to absorb what tiny amount of foundation I had on my finger, making it look dirty and unappealing to use. As a blush, it's too sheer for my liking and as it looked so icky, I didn't dare apply it on my lips.
Daniel Sandler Watercolour Blush in Cherub – Another blush that I was so looking forward to trying out that turned out to be a disappointment. While the shade looked good when I researched swatches online, in real life, it looked like very watered down strawberry milk. I could barely get it to show on my skin. The consistency was also far too thin for my liking.
Benefit Big Easy Better Than BB Cream – Liked that it was a cream-to-powder BB cream, don't like the low amount of coverage it gives.
Esprique by Kose Cool BB Spray UV – Let's face it; I bought this for the cool and curiosity factor. I've never tried a spray foundation let alone a spray BB cream so I had to give this a go. It turned out to be pretty darn messy even when I sprayed it on a makeup sponge for application. It smells like I've sprayed alcohol on my face; the scent is that strong. Coverage is also too light for my liking.
Revlon Ultra HD lipsticks – This looked great in pictures and even when I swatched the colours in store, they were absolutely gorgeous. Unfortunately, I couldn't say the same for how they felt on the lips. Made my lips feel and look parched. Sigh.
Indeed Labs Pepta-Bright Serum (not pictured) – It was very unfortunate that there were no testers available in store when I checked this out because if I had only tested the product out, I would never even have bought it. I couldn't even stand having this on my skin because it smelled absolutely awful. I'm not the only one who thinks so; Google reviews of this and you'll notice that a lot of reviewers have mentioned how terrible this serum smells.
Clarisonic Cleansing Brush – I had high hopes for this after hearing my Mum and auntie rave about this constantly. My skin couldn't take daily use of this and given that I could only use this once a week made this a very expensive and glorified scrub.
Glam Glow Youthmud Mask – There were so many positive reviews of this product on the blogosphere and YouTube-land that I had to get one to try. This was very hard and gritty on my skin, and even though I was very gentle with the application, it scratched my skin. Plus it's very expensive for such a tiny jar of clay, which in actual fact, only costs very little to produce.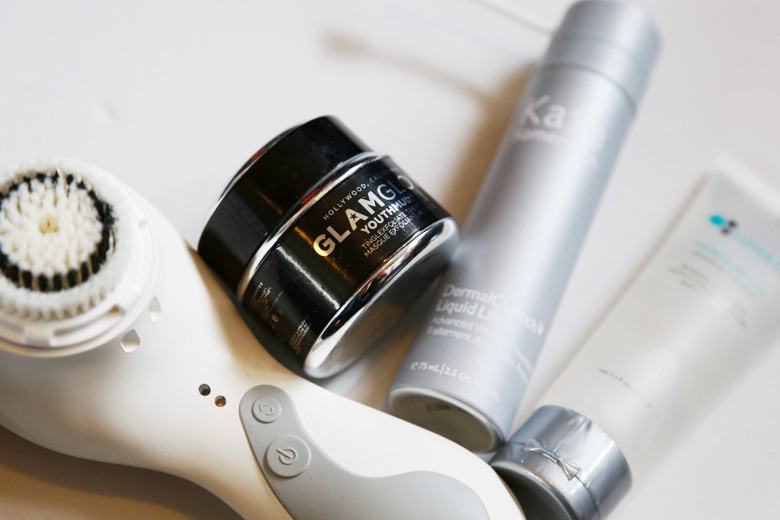 Kate Somerville DermalQuench Liquid Lift – Another hyped-up product on YouTube-land that I got sucked into. This actually feels very good on the skin in summer when it's stinking hot in the muggy evenings but even so, other than leaving the skin wet, it didn't really do anything for my skin. There are better hyaluronic acid serums out there that don't cost close to this.
Cosmetic Skin Solutions Hydra B5 Masque – I really like CSS' Hydra B5 gel. It's such a beautiful and affordable hyaluronic acid serum. I thought the mask would be even better. Unfortunately, this sits on my skin doing nothing. I used this a few times and it still didn't impress me at all. I might give it another go but really, I wouldn't have missed anything if I hadn't bought this at all.
I have a LOT more beauty products that I've regretted purchasing but I'll leave it here for now because if I don't, this is going to go on to be a freaking thesis. We always talk about how good many beauty products are but sometimes, we encounter the not-so-good ones too and we end up wasting our money. You never know what works for others that end up not working for you (and vice versa).
If only our pocket doesn't have to suffer as well, eh?
What about you? What are some of the beauty products that you've regretted purchasing? Surely there's at least one or ten!