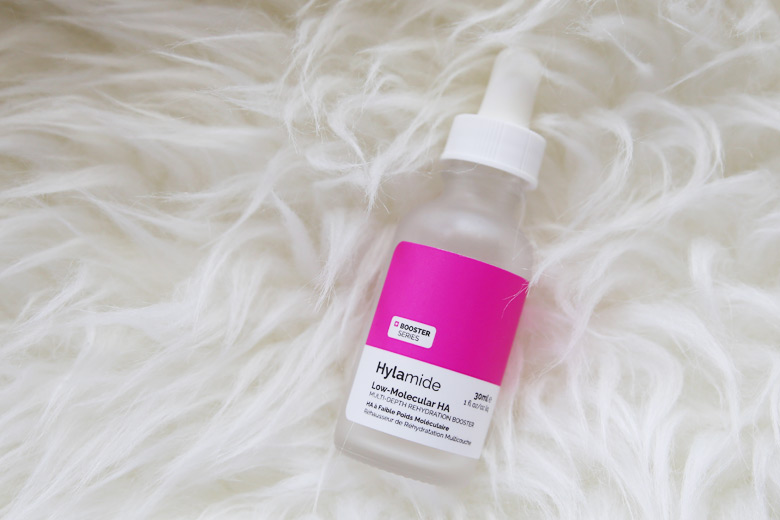 If there's one ingredient I can attribute to soft, plump, boing-boing skin, it's hyaluronic acid. Prior to using HA serums, my skin was often dehydrated and there would be frequent dry patches on different areas of my face. Thanks to the discovery of HA serums, my skin's condition – while would sometimes still get dehydrated – has improved significantly.
I'm often on the search for better HA serums. I've tried a number of HA serums over the years, e.g. Hada Labo's Super Hyaluronic Acid Moisturising Lotion, Dr Lewinns' S8 Super Hydrator, Indeed Labs' Hydraluron, Cosmetic Skin Solutions' Hydra B5 Gel and Paula's Choice's RESIST Hyaluronic Acid Booster. I'd like to add a new one to the list, which is the Hylamide Booster Low-Molecular HA.
Hylamide is part of the DECIEM group. I've tried a couple of products from the DECIEM group before but never Hylamide. Back then, I had to order products from DECIEM in Canada but thankfully, Priceline is now stocking Hylamide products in stores. I was very close to placing an order for this exact serum on the Canadian website and to my delight, I found this serum in my local Priceline. There's no price difference between Priceline and the Canadian website so I decided to buy it locally instead.
What's interesting about this serum is that it contains very low-molecular hyaluronic acid. To be honest, prior to this, I've never heard of the term "low-molecular" in hyaluronic acid, so I decided to study further on what it means and if it's a good thing.
In skincare, high-molecular HA cannot be absorbed by the skin as the molecules are too large, so while they form a protective layer on the outside, their lack of absorption doesn't allow the acid to either aid in tissue repair or stimulate collagen production. On the other hand, low-molecular hyaluronic acid is easily absorbed and can penetrate deeper into the skin to help repair tissue damage and to retain moisture.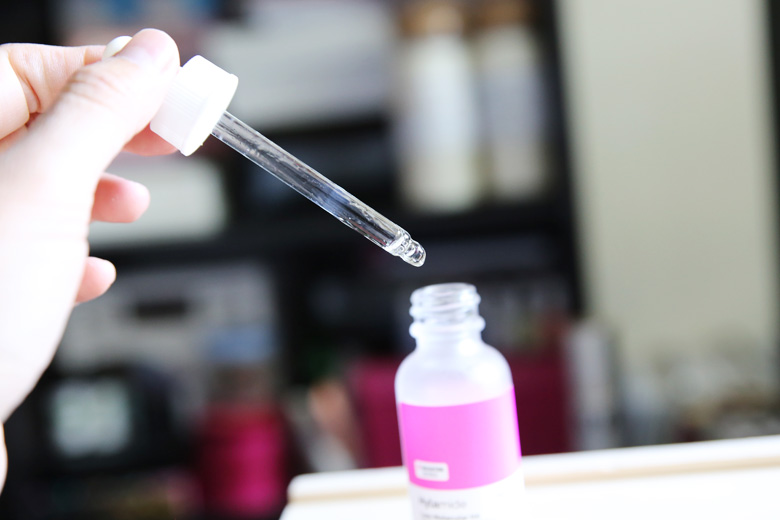 So, coming back to the Hylamide Booster Low-Molecular HA. This is what they claim:
Description:
Hyper-strength rehydration serum with 5 forms of hyaluronic compounds with varying molecular weights to target visible skin rehydration at multiple levels.
Very low-molecular HA: Targets lower layers of the skin for hydration build-up from within and encourage better topical absorption
Hyaluronic Acid Ferment: Purified non-animal source hyaluronic acid for oil-free surface hydration
Hydrolyzed HA: Low-molecular form of HA to support lower to middle skin rehydration
HA Pre-Cursor: Novel technology to encourage HA production and encourage visible plumping
Plant HA: Tamarind-derived HA technology for visible skin elasticity

Ingredients:
Aqua (water), hydrolyzed yeast extract, sodium hyaluronate crosspolymer, saccharide isomerate, pentylene glycol, tamarindus indica seed gum, hydrolyzed sodium hyaluronate, tremella fuciformis sporocarp extract, sodium hyaluronate, trisodium ethylenediamine disuccinate, ppg-26-buteth-26, peg-40 hydrogenated castor oil, ethylhexylglycerin, cetyl hydroxyethylcellulose, glycerin, betaine, citric acid, sodium citrate, polyglucuronic acid, potassium sorbate, sodium benzoate, lecithin, chlorphenesin, phenoxyethanol.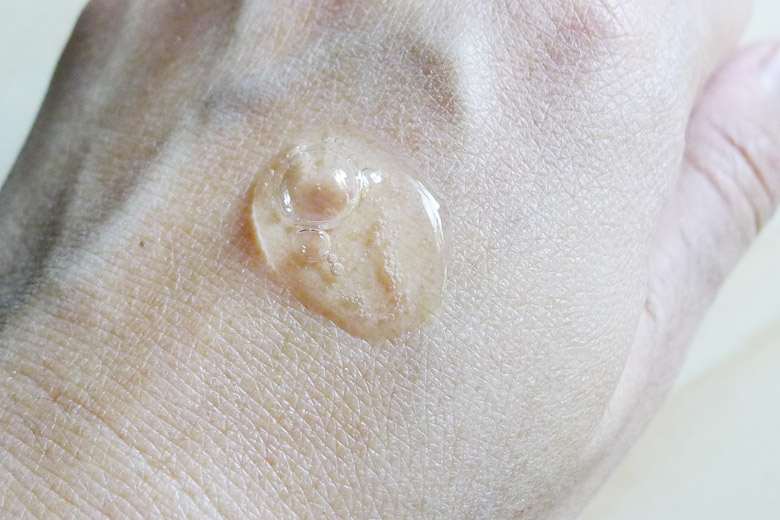 As with all of the HA serums I've tried, this has a similar texture and consistency. It's translucent and viscous, and feels slightly tacky to the touch when applied on the skin. It absorbs fairly quickly and preps the skin well for more "active" serums to be layered over it.
As far as HA serums go, this is a good one. I wouldn't call it an absolute stand-out (at the moment, that medal goes to Paula's Choice's RESIST Hyaluronic Acid Booster) but as far as high-quality and affordable HA serums go, this checks every box. It made my skin soft, smooth and most importantly, very boing-boing. Tim even made the casual observation that my skin is very bouncy. 😛
If there's one thing I don't like about the serum, it would be the scent. It smells like yeast, which isn't a very pleasant scent to begin with. If you're used to SKII products, then this scent will not bother you. I find the scent of yeast in this serum stronger than SKII's Facial Treatment Essence's. Most of the time, it wouldn't really bother me but when it comes to that time of the month, I have to stop using it for a few days. I have a funny nose that way.
All in all, this is a good HA serum. If you're looking for one that does the job and is affordable, then I'd recommend you give this a go. Would I recommend this over Indeed Labs' Hydraluron? Most certainly. I'm very keen on giving the rest of the products in the Hylamide range now. Hmm what should I try next?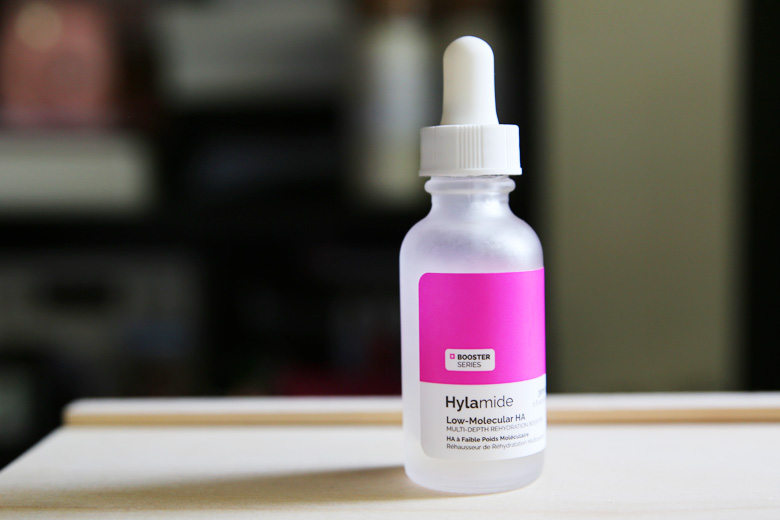 Hylamide Booster Low-Molecular HA retails at AU$29.99 for 30ml and is available at selected Priceline stores nationwide. For those living outside Australia, you can get Hylamide and any product under the DECIEM group from the DECIEM website.
What I like about it: A decent hyaluronic acid serum that keeps the skin soft, smooth and utterly boing-boing. At the time of writing, it's also one of the cheapest HA serums I've used.
What I do not like about it: The scent of yeast is not very pleasant.
Have you tried this or anything from Hylamide? What do you recommend? Do you use HA serums too? If you do, which one's your favourite?
This post contains an affiliate link. By purchasing something via these affiliate links (at no extra cost to you), you're supporting Beautyholics Anonymous, which I highly appreciate. For more information, please read our
disclosure policy
.